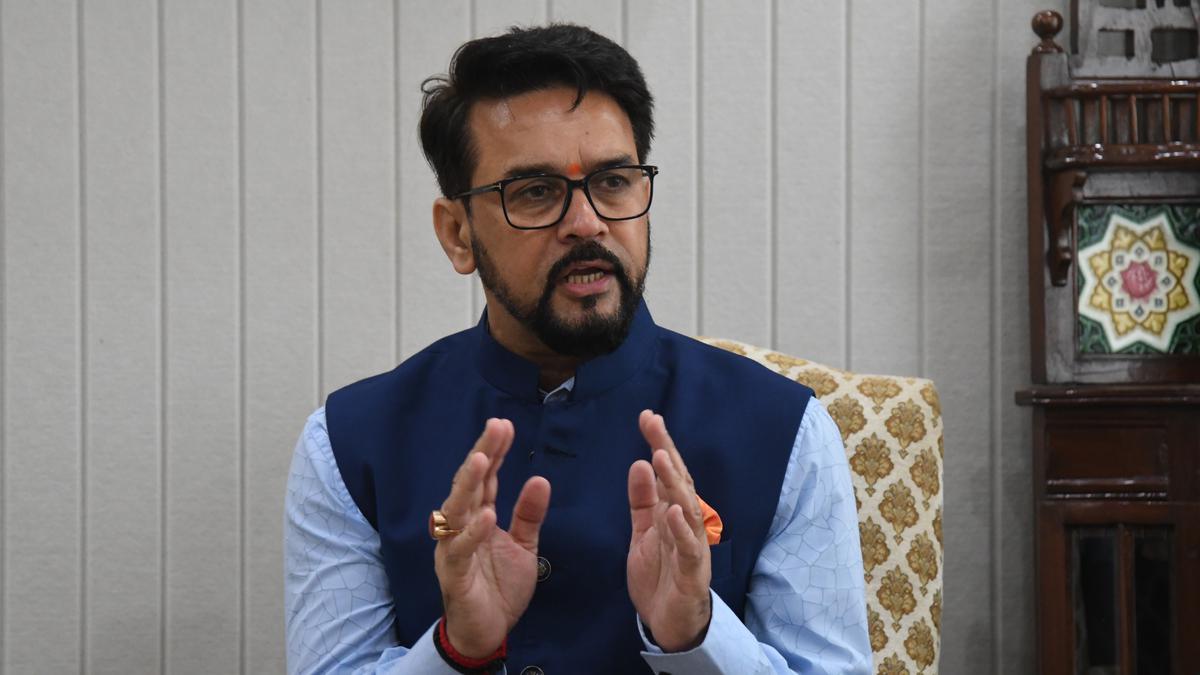 Union Minister Anurag Thakur on Monday announced that the 54th International Film Festival of India (IFFI) would be held from November 20 to 28 in Goa.
Speaking on the occasion, Mr. Thakur said, ranked the fifth largest market globally, India's media and entertainment industry was a force to reckon with. The market had grown with an average annual rate of 20% in the last three years.
The Minister said this year the Satyajit Ray Lifetime Achievement Award would be conferred on Hollywood veteran Michael Douglas. Stating that the International Section of IFFI had seen a three times spike in the number of films received, he said it was a display of the fascination of international film industry for the IFFI.
Also Read | British film 'Catching Dust' to open IFFI 2023, American title 'The Featherweight' to close gala
About the newly introduced OTT awards, Mr. Thakur said since the COVID-19 pandemic, OTT industry had seen a boom in India and original content created in the country was employing thousands of people. The sector was growing at 28% annual rate. A total of 32 entries across 10 languages from 15 OTT platforms had been received and the winner would be awarded an amount of ₹10 lakh, he said.
In order to bolster the startup ecosystem in film sector, and to recognise talent from the remotest corners of the country, the government had started the "Creative Minds of Tomorrow" initiative. The Minister said there were over 600 entries in the section this year. This year's selection of 75 winners will take the total of such winners to 225 in three years.
Minister of State L. Murugan said IFFI was one of the biggest film and cultural extravaganza of the world. He said the International Jury was being headed by acclaimed filmmaker Shekhar Kapur.
Also Read | Shekhar Kapur to serve as international competition jury head for IFFI 54
More than 270 films will be showcased during the festival at four venues – INOX Panjim (4), Maquinez Palace (1), INOX Porvorim (4), Z Square Samrat Ashok (2). The 'International section' of the 54th IFFI will have 198 films, 18 more than the previous event.
"It will have 13 world premiers, 18 international premiers, 62 Asia premiers and 89 India premiers. This year, IFFI received a record number of 2,926 entries from 105 countries, which is three times more international submissions than last year," said the Information & Broadcasting Ministry statement.