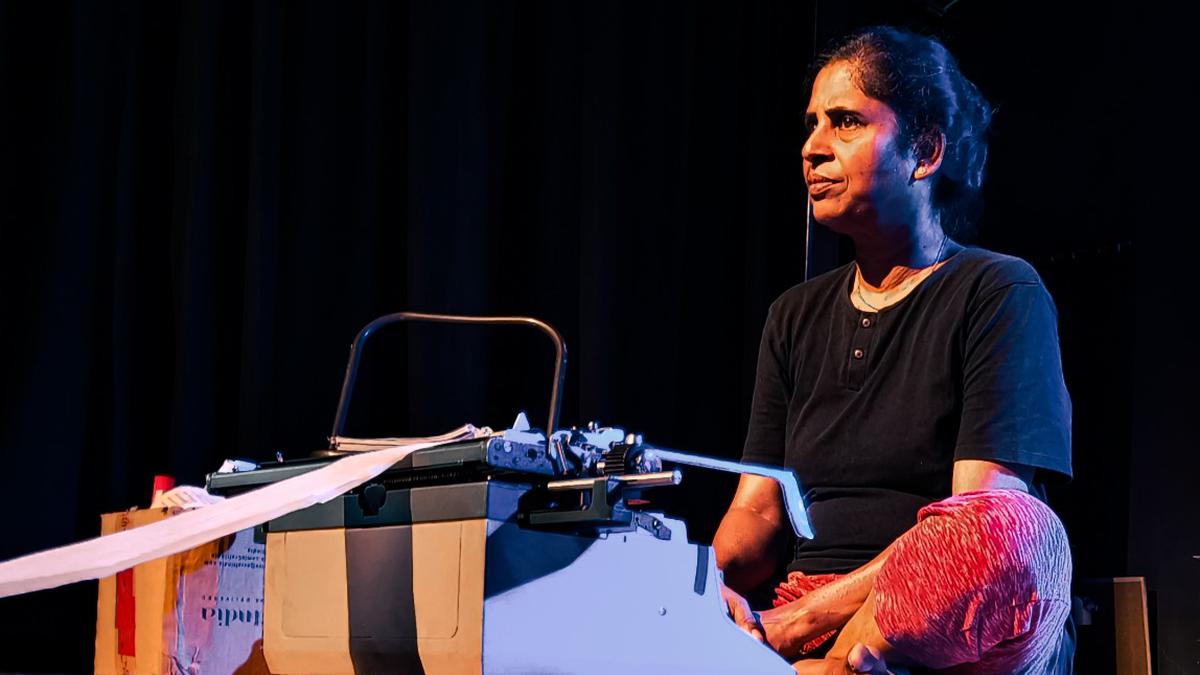 Project Darling, an experimental play on the lives of women company theatre actors from the 1960s-80s, produced by Prakash Raj's theatre incubation centre Nirdinganta and supported by India Foundation for the Arts (IFA), will be performed at the Shoonya, Centre for Art and Somatic Practices, Lalbagh Road, on November 18.
The Kannada play traces the journey of a group of performers who set out on a search for their ancestry – women performers on whose shoulders their work stands. In their search, they stumble upon an iconic character called Khanavali Chenni who ruled the stage with her hilarious double-meaning dialogues and sexual innuendo. While trying to find the actress who played Chenni, they meet several other actresses who have their own stories to share. Will this group of performers eventually meet Chenni? How will their search end? What will they discover? Project Darling is a meditation on female sexuality at the crossroads of censorship and culture. 
The play is based on a two-year research project where the director, Sharanya Ramprakash, interviewed several female performers, vamps, comedians, and heroines of the Kannada company theatre. It freely mixes research with fiction to fill in the inconsistencies of history. Project Darling juxtaposes video testimonials, photo essays and soundscapes from this research with song, dance, puppetry and clowning as it seeks to rewrite Kannada rangabhoomi's women performers back into the cultural history.  
Speaking to The Hindu, Sharanya Ramprakash says that the play was her was own search for professional ancestry "Project Darling started with a research grant from the IFA, my proposal was a study on the unrelenting misogyny in Kannada theatre. We have been doing theatre written by men for very long, and I was sure that back in 60s and 80s female actresses protested in some way or the other. This project was my own search for our professional ancestry. We started the research during the pandemic, we went around Hubbali, Dharwad, Davanagere, Tumkur, Gubbi, and pretty much across Karnataka looking for actresses from company theatres."
"During our visits we had been to theatre maker, Prakash Garuda's residence in Dharwad, and he had his own archive on Kannada company theatre. As we went through whatever he had, he picked up a video tape and played it for us. He did not say what it was and just asked us to wait, that is when we found the character of Khanavali Chenni in a play of the same name, and she was iconic. We learnt later that this character was a side role in a play called Bus Conductor, it became so popular that the play was renamed Khanavali Chenni," Sharanya added.
The character Chenni spoke about issues that could not be spoken by heroines in plays and cinema. The character addressed issues like pleasure, marriage, children, women's bodies and a lot more. Sharnaya says that the character was so iconic that for many years all the shows would run houseful and the character became so popular that it appeared in Kannada cinema too. "Many popular Kannada theatre actresses like Chindodi Leela of KBR Drama Company, Nagrathnamma and Manjulamma of Stree Nataka Mandali, Rameshwari Verma, Helen Huballi and Sumathi Shree, Umashree and Malthi Shree played Khanavali Chenni, which later became a popular character in Kannada cinema too in the 80s and 90s." 
Performed by Shrunga B.V., Surabhi Vasishta, Shobana Kumari, Shashank Rajashekar, and Matangi Prasan, Sharanya says that it was important to have male actors in a feminist piece of work like this, "What is wonderful about this play is that some actors in the play have been practising theatre for more than 20 years, they look at their history and respond from today. All the actors have been more like collaborators in this play."
Tickets for the show are available on BookyMyShow and the Shoonya, Centre for Art and Somatic Practices box-office.