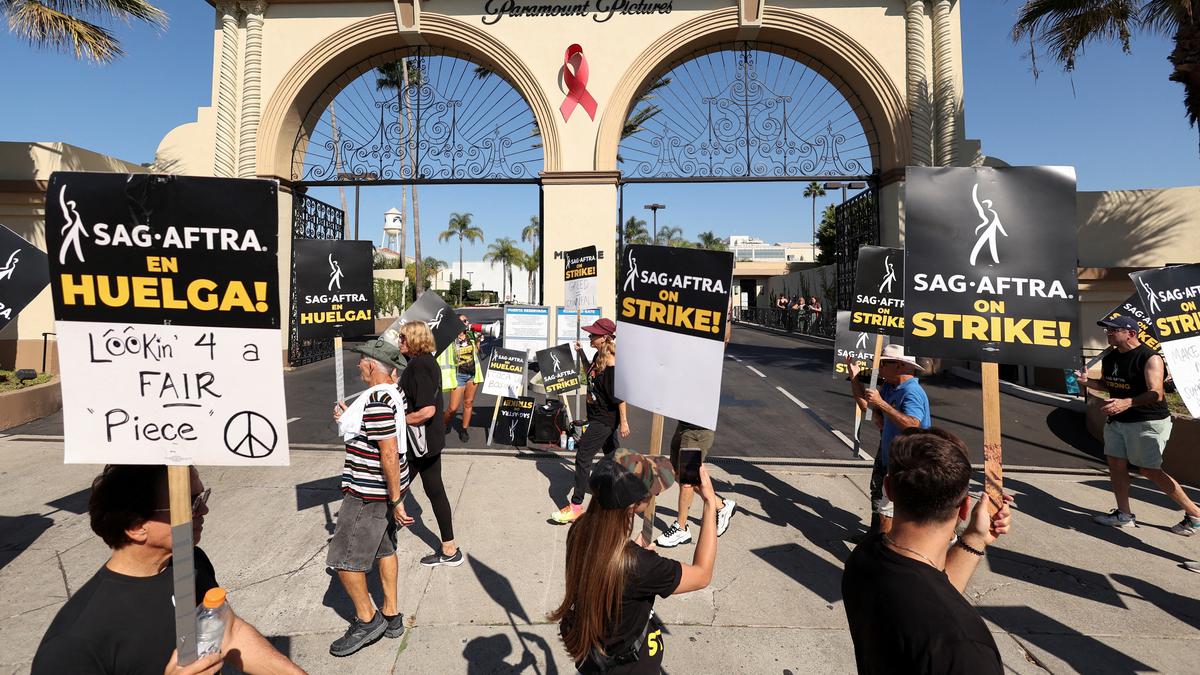 Striking Hollywood actors and studios remain far apart on key issues and will meet on Tuesday, the actors union SAG-AFTRA said late on Monday.
"While talks over the past week have been productive, we remain far apart on key issues," the union said in an update to its members.
When asked about speculation that negotiations could be over by Halloween, SAG-AFTRA's chief negotiator Duncan Crabtree-Ireland also said major issues have yet to be resolved. "I don't think we can put a timeline on it at this point," Crabtree-Ireland told.
Explained | Why are Hollywood's actors and writers on strike at the same after decades?
A representative for the Alliance of Motion Picture and Television Producers (AMPTP) did not immediately respond to a request for comment.
Last week, the union made a comprehensive counteroffer to AMPTP, the group representing Walt Disney Netflix and other major media companies.
The two sides had suspended talks earlier this month as they clashed over streaming revenue, the use of artificial intelligence and other issues.
Members of SAG-AFTRA, which represents 160,000 actors and other media professionals, have been on strike since July.