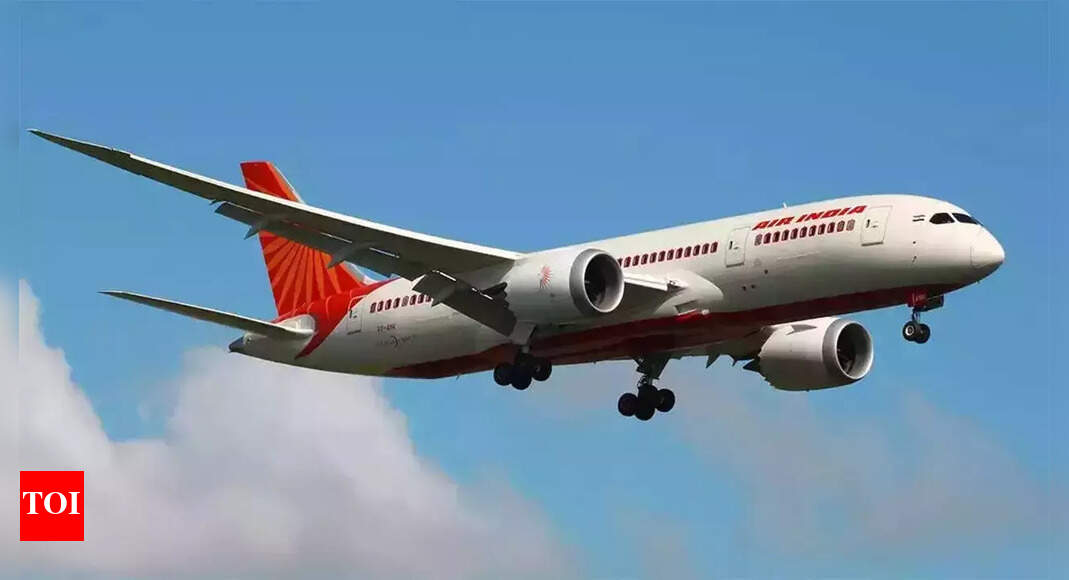 NEW DELHI: A 37-year-old Air India pilot suffered cardiac arrest at Delhi Airport on Thursday. He received cardiopulmonary resuscitation (CPR) and was rushed to a nearby private hospital but could not be saved, officials said.
The AI pilot resumed work after Diwali on Thursday. The commander was not operating a flight but was at the airport as part of his training to transition to flying another aircraft type.
A senior DGCA official said: "Captain Himanil Kumar underwent his medical on August 23, 2023, and was declared fit, with his medical validity until August 30, 2024.
Further, there is no fatigue-related issue with regard to flying duties. The pilot was undergoing his Boeing 777 full-type transition ground technical course from October 3, 2023, converting from an Airbus A320 type aircraft. He was on leave from Diwali onwards and returned Thursday for his class, which had a planned B777 aircraft visit, hence was at T3. All his past medical assessments were fine, with no detected underlying medical conditions."
Comments were sought from Air India and awaited till the time of going to press.
Pilots of Indian carriers, especially the big ones, have long been complaining of stress and fatigue due to their "punishing" rostering, which involves back-to-back night shifts, and flights being allocated in a way that they are out of their home base for days on end. DGCA has clarified that Thursday's unfortunate development was not a "fatigue-related issue with regard to flying duties".
The Directorate General of Civil Aviation (DGCA) recently issued a draft of revised flight duty time limitations (FDTL) that try to rein in airlines. Whether the proposed change is enough remains to be seen.
This August, an IndiGo pilot collapsed at a Nagpur airport boarding gate as he was about to board an aircraft to fly it to Pune. Just a day earlier, a SpiceJet captain, currently working for Qatar Airways, had died while flying as a passenger from Delhi to Doha.
The "incident report" for Thursday's "medical emergency case" reads: "At about 11.35 am on November 16, 2023, Air India commander… age about 37 years suffered cardiac arrest at level 3 Air India office, where CPR was provided by co-staff, and immediately shifted to Medanta medical centre, where doctor (gave) CPR and first aid but he was in an unconscious condition. Later, he was declared dead."
Watch Shocking! 37-year-old AI pilot suffers cardiac arrest at Delhi Airport