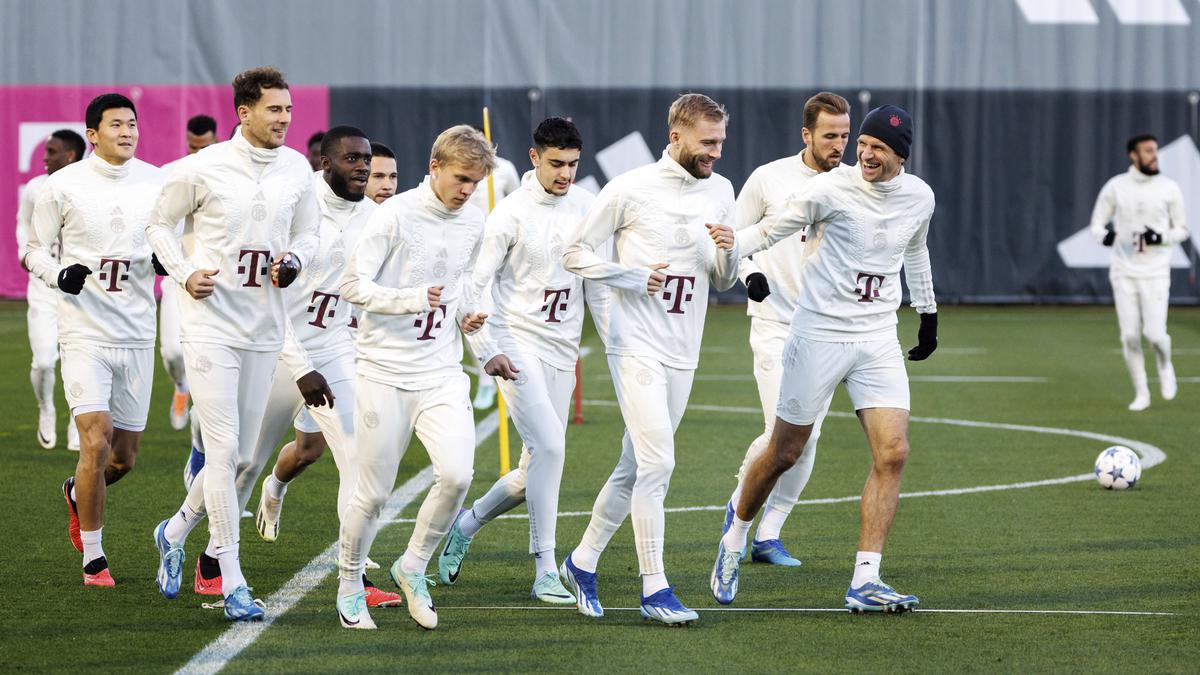 Bayern Munich hopes to continue its winning start to the Champions League against Galatasaray on Wednesday amid a brouhaha over coach Thomas Tuchel's reaction to criticism.
Tuchel broke off from a post-game TV interview following his team's 4-0 win at Borussia Dortmund in "der Klassiker" on Saturday, when he was clearly still aggrieved by commentary from experts after Bayern's surprise loss to third-division Saarbrücken in the German Cup just days before.
The coach directed his ire at former Bayern stars Lothar Matthäus and Dietmar Hamann, now pundits for Sky TV, for saying there had been no development of the team since Tuchel had taken over from the fired Julian Nagelsmann in March.
"I haven't seen any development with the pair of them either," Tuchel countered at a press conference on Friday.
Tuchel was snappy when talking to Sky presenter Patrick Wasserziehr before the Dortmund game – "I don't want to disturb when the experts are speaking about us," he said and then followed up after his team's win by responding sarcastically to Matthäus' praise.
"Then it's Easter and Christmas!" Tuchel said.
He later broke off from the interview, then followed up in the post-game press conference by saying, "Should I quote Didi and Lothar here? For a team that hasn't developed and with a poor relationship between players and coach, I would say it looked quite OK."
Bayern chief executive Jan-Christian Dreesen defended his coach in an interview with Kicker magazine on Monday, when he said he was surprised by the level of criticism directed at Tuchel and the team.
"We made our best start to the Bundesliga in seven years and won every game in the Champions League. That everything is then reduced to the cup defeat and that wins are spoken of badly is absolutely not OK," Dreesen said. "It's completely understandable that Thomas Tuchel won't let it slide, and he has our full support."
Bayern's players are unlikely to be distracted as they seek their fourth win from four games in Group A on Wednesday. They already came from behind to beat Galatasaray 3-1 in their last game in Istanbul to stretch the club's winning streak in the group stage to 16 games – a competition record.
The Bavarian powerhouse is unbeaten in its last 37 group-stage games, also a record.
Overall, Bayern is bidding to win Europe's premier competition for the seventh time. Its last Champions League title came at the expense of domestic rival Dortmund in 2013, when it also won the German Cup and started its record run of 11 straight Bundesliga titles.
Another treble is no longer possible this season following its German Cup loss last week – the defeat that prompted Matthäus and Hamann's criticism.
Bayern defender Matthijs de Ligt will miss the game with a knee injury.
Galatasaray is probably fighting for second place in the group against Manchester United, which it defeated 3-2 away on the second matchday. The Turkish champion has four points from three games, one more than United, which plays Copenhagen in the other match on Wednesday.