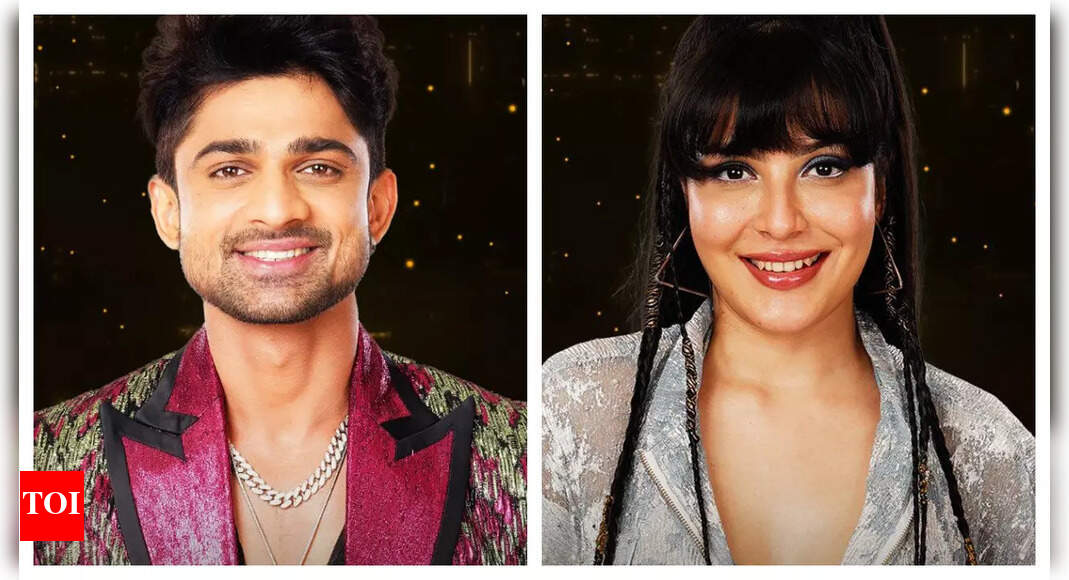 The latest episode of Bigg Boss 17 was a mix of drama, action and emotion. The episode also witnessed paparazzi entering the house for the first time to cover a red carpet of the Diwali bash. There were a lot of fireworks that happened on the show during a task wherein contestants got to vent their anger on contestants without taking their names. During the task, Abhishek Kumar took everyone by surprise as he made several harsh comments against Khanzaadiand her character after flirting with her all this while.From calling her behan (sister) to accusing her of using him for the game, Abhishek made several allegations against Khanzaadi which even got her emotional.
Abhishek said, "She initially wanted to show everyone that she is a lone player and doesn't follow anyone, but she always had everyone's support. She just sleeps in the house and makes excuses for her injury and always says that she wants to leave the show. If she really wants to go, why doesn't she leave the house? She uses people and my emotions during a task just for the sake of a hamper. Arre Behan agar tereko hamper chahiye, I'll get 20 hampers but don't make fun of anyone's feelings. Whenever we are getting close to each other or are romantically involved she immediately looks towards the camera, to make sure that the moment is captured. I'm the reason behind her existence on the show."Abhishek gets very aggressive while saying the statements and other contestants like Mannara Chopra, Isha Malviya and Samarth Jurel rejoice and celebrate as Abhishek insults Khanzaadi during the task.
Later, Khanzaadi is seen getting emotional in front of Vicky Jain and Ankita Lokhande because of Abhishek's statements. Vicky tells her that she should not share her secrets or traumas with anyone in the show, otherwise people will use them against her during tasks.
Rinku Dhawan's mother: Rinku & her ex-husband Kiran have always kept their personal life private