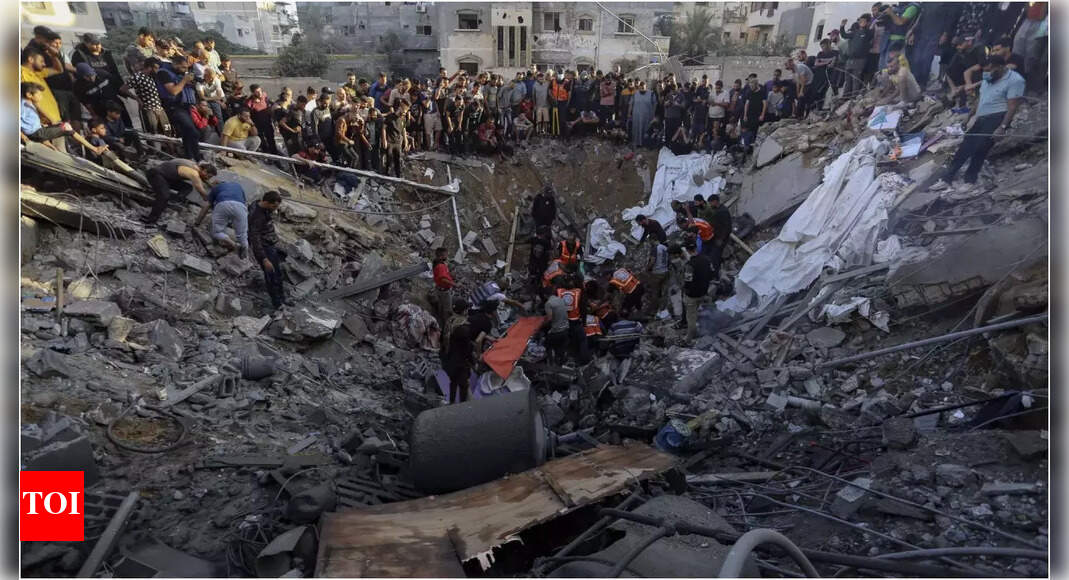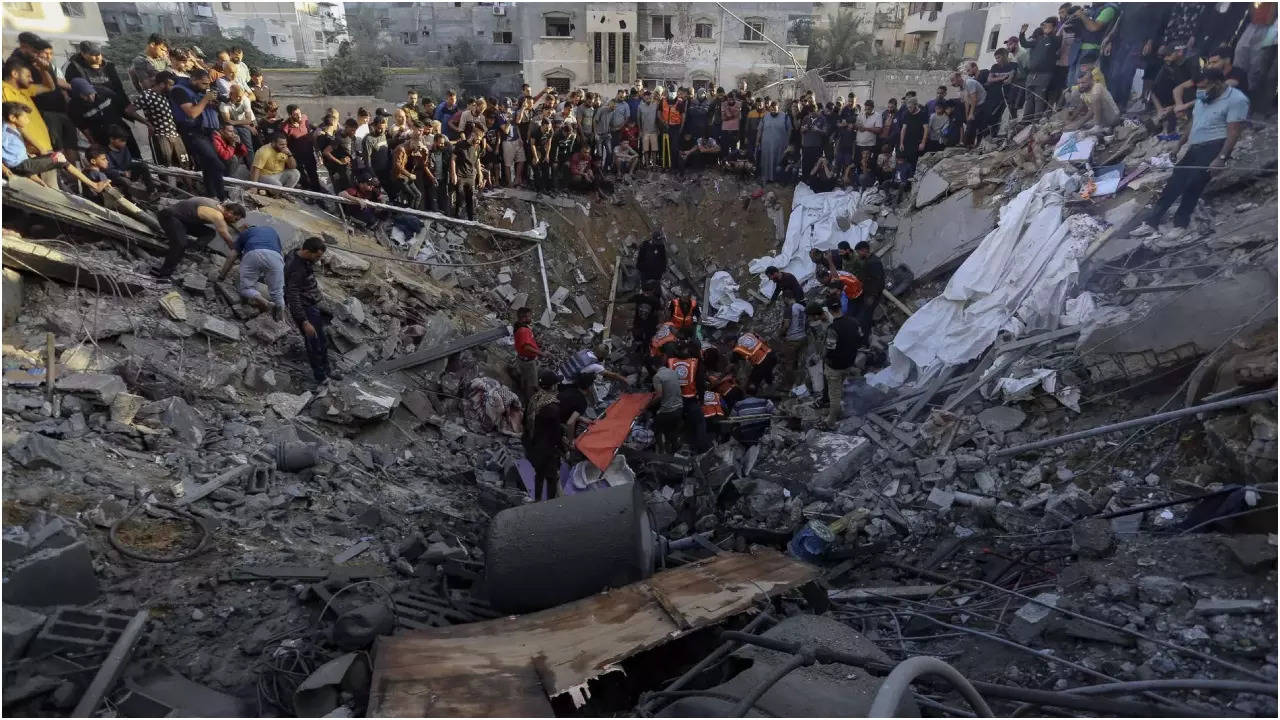 JERUSALEM: Data from carrion-eating
birds
is helping Israel's army locate corpses around sites of the October 7 attack by
Hamas
militants, said a wildlife expert involved in the project.
Eagles, vultures and other birds of prey fitted with tracking devices have played a role in the search for human remains, said Ohad Hatzofe of Israel's Nature and Parks Authority.
"When the war began I was approached by some reservists serving in that unit," said Hatzofe. "They asked me if my birds could help with something."
The idea came from EITAN, a unit within the army's human resources branch which is responsible for locating missing soldiers.
Hatzofe heads a programme which tracks endangered griffon vultures, which chiefly feed on dead animals, as well as eagles and other birds of prey which he said also eat carrion.
The programme has tagged hundreds of birds with GPS trackers to study their migratory patterns, feeding habits and environmental threats they face.
On October 23, one of them — a rare sea eagle which had returned to Israeli skies the day before after spending the summer in northern Russia — was found near Beeri, just outside the Gaza Strip.
"I sent my data" to the army, Hatzofe said.
"They went to verify it and recovered four bodies," he said, unable to reveal more about the location or identities of the corpses.
Beeri, a kibbutz agricultural community, saw 85 residents killed when Hamas militants stormed across the highly-militarised border to carry out the worst attack since Israel's creation in 1948.
According to Israeli authorities more than 1,400 people, mostly civilians, were killed in the attack.
Vowing to destroy Hamas, Israel retaliated with a relentless bombardment and ground invasion that the Hamas-run health ministry in Gaza says has killed more than 10,500 people, also mostly civilians.
In Beeri, another 30 are missing or presumed to be among the roughly 240 hostages seized by Hamas during its attack.
Hatzofe said data from a second bird, a Bonelli's eagle, enabled the recovery of "other bodies inside Israel".
Israeli police on Monday said they had identified the bodies of 843 civilians and 351 soldiers in total.
More than one month after the Hamas attack, dozens of others listed as missing have not been found or identified.