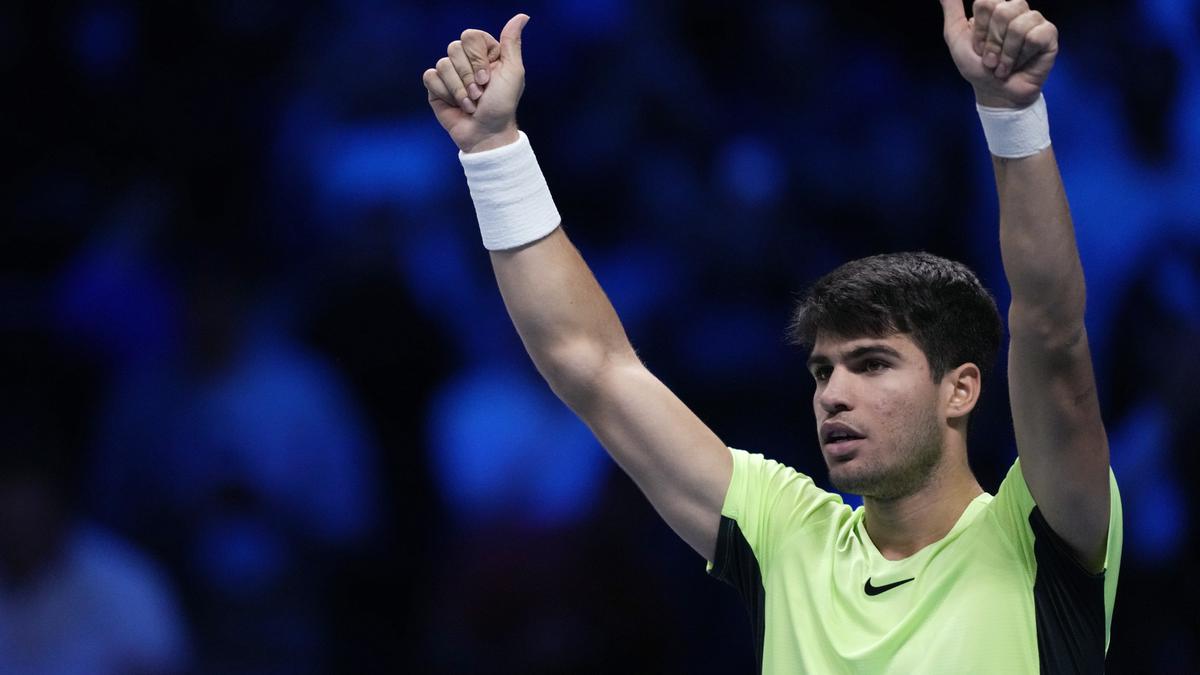 Carlos Alcaraz set up a semifinal match against top-ranked Novak Djokovic at the ATP Finals after beating Daniil Medvedev 6-4, 6-4 on Friday.
The second-ranked Alcaraz, who beat Djokovic in the Wimbledon final, is making his debut at the season-ending event for the year's top eight players. He missed last year's ATP Finals because of an abdominal injury.
Medvedev has also qualified for the semifinals and will next face Jannik Sinner.
Alcaraz leaned back and yelled in celebration after Medvedev hit a backhand long on match point.
"Vamos, vamos," Spanish for "Come on, come on," he shouted as he clenched his fists.
In the late match, two-time champion Alexander Zverev will play Andrey Rublev. Neither player can advance.