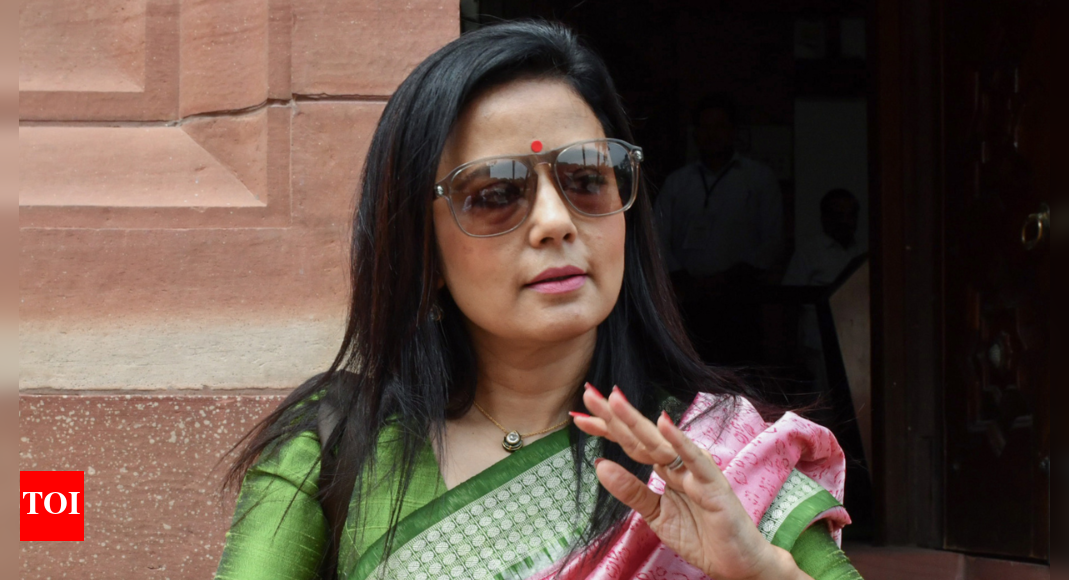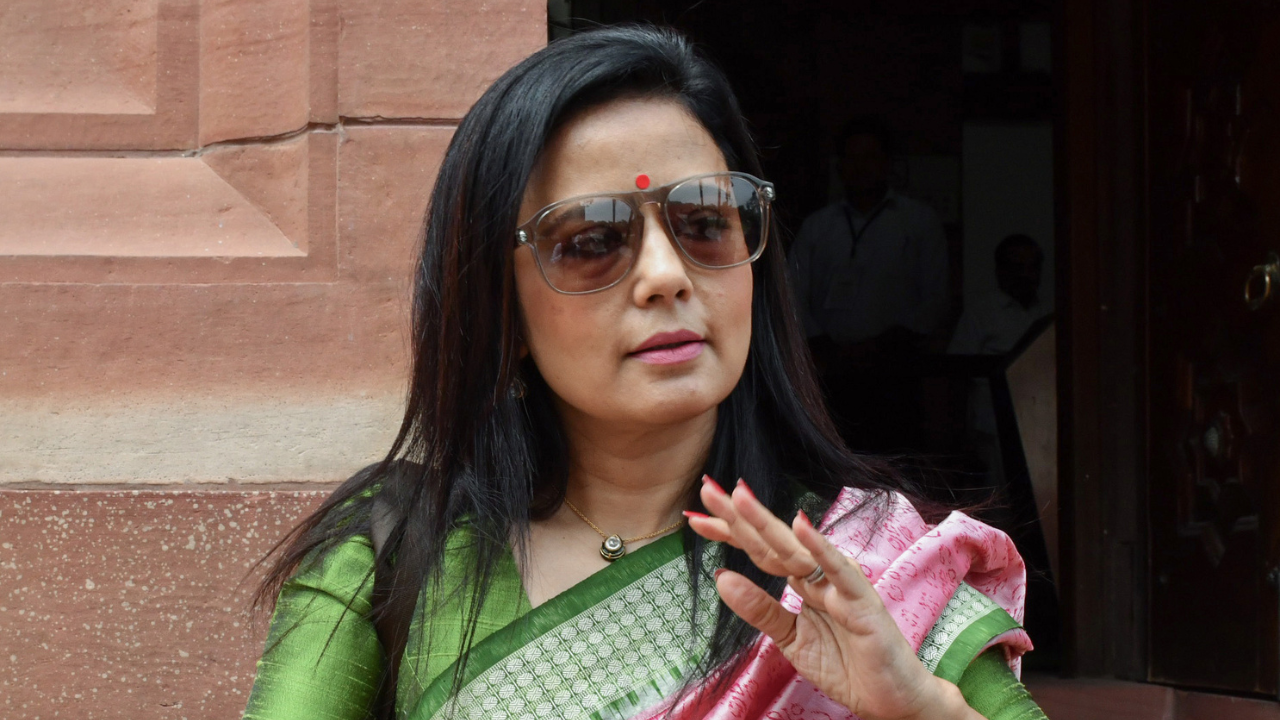 NEW DELHI: TMC MP Mahua Moitra, who will appear before the Lok Sabha Ethics Committee tomorrow over allegations of taking bribes from businessman Darshan Hiranandani to target the Adani Group, had reportedly allowed access to her parliamentary account from Dubai several times.
Nearly 47 log-ins were made to Mahua Moitra's parliamentary account from Dubai, news agency PTI reported quoting sources privy to the matter.
"Cash for query": Mahua Moitra cites prior engagements to Lok Sabha ethics panel, seeks fresh dates
The TMC MP has already accepted that she shared her log-in credentials with Hiranandani, whom she has described as a close friend for a long time. However, has ruled out any pecuniary motivation and asserted that the questions asked through her parliamentary account were always hers.
Hiranandani, in an affidavit, has admitted to giving bribes to Mahua so that she could ask questions to target the Adani Group and Prime Minister Narendra Modi. However, the TMC MP has questioned the authenticity of the affidavit and has alleged that the businessman was coerced to file the affidavit.
Earlier today, Moitra shared a copy of the letter written by her to the Ethics Panel on October 31.
Cash for query case: TMC MP Mahua Moitra to appear before Lok Sabha ethics panel on November 2
Moitra said, "Since Ethics Committee deemed it fit to release my summons to the media I think it is important I too release my letter to the Committee before my "hearing" tomorrow".
In the letter, Moitra said she will appear before the panel on November 2 and will "demolish" the complaint of cash-for-query against her. She stated in the letter that parliamentary committees lack criminal jurisdiction and emphasised the importance of involving law enforcement agencies in such cases.
Moitra also expressed her desire to cross-examine alleged "bribe-giver," Hiranandani, who submitted an affidavit to the committee "without offering substantial evidence".
The Lok Sabha MP also sought to cross-examine the complainant, Jai Anant Dehadral, who she claimed provided no documentary evidence to support the charges.
"In light of the seriousness of the allegations, it is imperative that the alleged 'bribe-giver' Darshan Hiranandani, who has given a 'suo-moto' affidavit to the Committee with scant details and no documentary evidence whatsoever, be called to depose before the Committee and provide the said evidence in the form of a documented itemised inventory with amounts, date etc," she said.
"I wish to place on record that in keeping with the principles of natural justice I wish to exercise my right to cross-examine Hiranandani," she said.
Moitra highlighted that an inquiry without allowing her the opportunity to cross-examine would be "incomplete and unfair".
The Trinamool MP has also accused the Ethics panel of "double standards" in issuing a summons.
She said the panel has adopted a very different approach in the case of BJP MP Ramesh Bidhuri who has a "very serious complaint of hate speech" pending against him with the Privileges and Ethics branch.
Bidhuri was summoned on October 10 to provide oral evidence but he expressed his inability to depose as he was away campaigning in Rajasthan, she said.
Highlighting the absence of a structured Code of Conduct for members, she emphasised the need for objectivity and fairness in addressing individual cases and avoiding political partisanship in the committee.
BJP MP Nishikant Dubey Dubey refuses to speak on Moitra issue
Meanwhile, Nishikant Dubey, who has made "cash-for-query" allegations against TMC MP Mahua Moitra, on Wednesday refused to speak on the issue citing parliamentary rules.
Asked by reporters about the Moitra case and her allegations over phone surveillance, Dubey told reporters in Gwalior, "Please forgive me, she (Mahua Moitra) has to appear before the ethics committee tomorrow (November 2) and there are some rules of Parliament. I am bound by those rules and regulations, I have taken an oath. I won't say anything about it."
(With agency inputs)