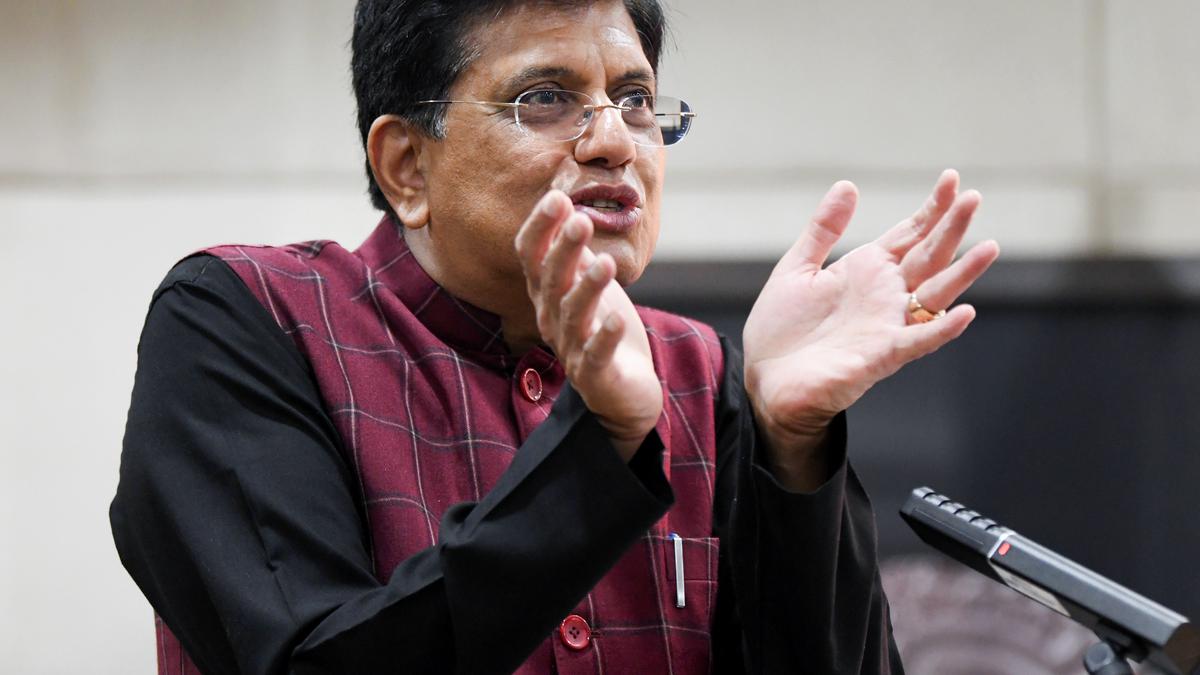 NEW DELHI 
The European Union's proposed Carbon Tax on imports is an 'ill-conceived' move that would become the "death knell" for its manufacturing sector, Commerce and Industry Minister Piyush Goyal asserted on Thursday, adding that even if the plan that is set to kick in from 2026 isn't eventually abandoned, India would neutralise it by levying its own carbon tax.
The EU's Carbon Border Adjustment Mechanism (CBAM), under which reporting requirements for exporters of items like steel kicked in this month, was "unfair" as carbon could not be priced the same in India and Europe, Mr. Goyal said, adding that Indian industry was, however, "in safe hands" and European producers would likely move production to India due to the tax. 
"I keep repeating to all the friends from Europe, including my meeting with the Commissioner last week, that this step is going to cause the death knell of manufacturing in Europe," the minister said, adding that the first casualty may be the auto sector where steel and aluminium is used. 
"The auto sector of Europe will be over, which will be a great opportunity for countries like India to develop a very vibrant auto sector, because every input that gets costlier in Europe provides us a competitive edge in the rest of the world," he asserted at The Energy Transition Dialogues hosted by Global Energy Alliance for People and Planet.   
"So they're actually shooting themselves in the foot is my personal assessment. I'm not so much worried. I think one of these days they'll themselves realise that 'we'll have to drop the CBAM'," Mr. Goyal said. 
"They will have to give different values to the less developed and developing countries and try and bring a level playing field in smarter ways than trying to hurt us or our exports," the minister said. 
"If we collect the tax in India itself, and use it for our green energy transition, which indirectly will help the same exporters then transition to cleaner energy and bring down their carbon footprint, there will be no additional CBAM tax at the European border," the minister said, adding that the government was still in dialogue with its EU counterparts on the levy.
"Of course, we are talking to them that the unfair part is how can carbon be priced the same in India as it is priced in Europe. So we are still in negotiation on that aspect. But as long as we keep the taxes at home, utilise it for our own clean energy transition, I think we won't have an uncompetitive edge in our exports to Europe," he observed.