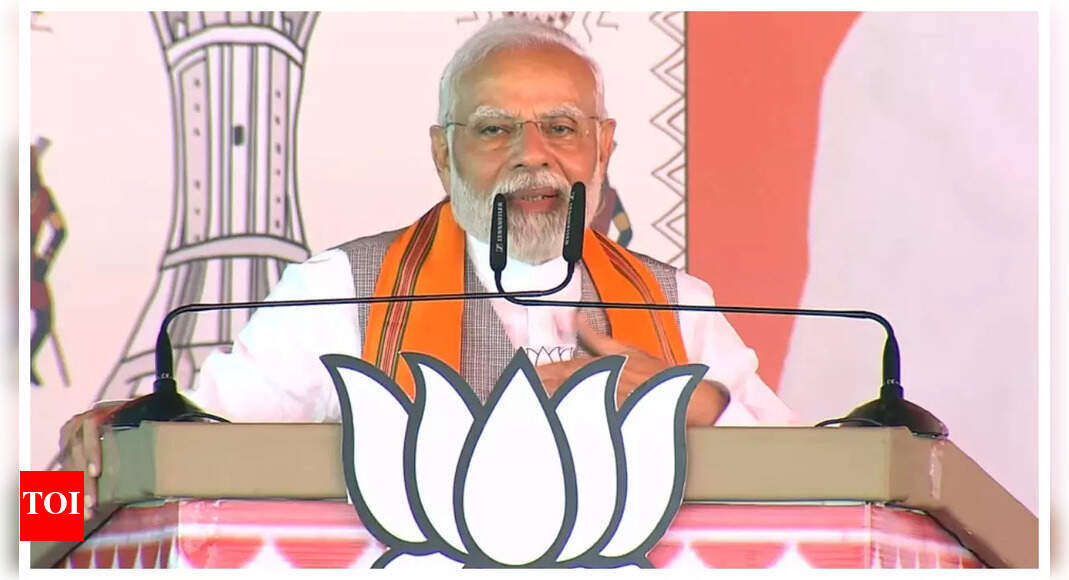 NEW DELHI: Prime Minister Narendra Modi on Saturday said that Centre's free ration scheme will be extended by 5 more years, and 80 crore people will benefit from it.
The Prime Minister made the announcement while addressing a rally in poll-bound Chhattisgarh.
PM Modi also took a swipe at the Congress, accusing it prioritising financial gains and frequently engaging in corrupt activities."Congress hates self-respecting and confident poor. It always wants the poor to stand before him and plead, so it wants to keep the poor, poor. So, the Congress Government here uses all its might to stop every work for the poor that the Central Government starts…You have tolerated the injustice and corruption by Congress for the last five years. Trust me, just 30 days remain. After that, you will be free of this problem," PM said.
Chhattisgarh Elections: 'BJP Govt to extend free ration scheme for next 5 years,' says PM Modi
Furthermore PM Modi accused Congress of abusing OBC Prime Minister and entire community, says he is not scared of abuses.
These statements have added fuel to the ongoing political debate and have intensified the atmosphere as Chhattisgarh gears up for upcoming political events. The political discourse is expected to remain heated in the lead-up to the elections.