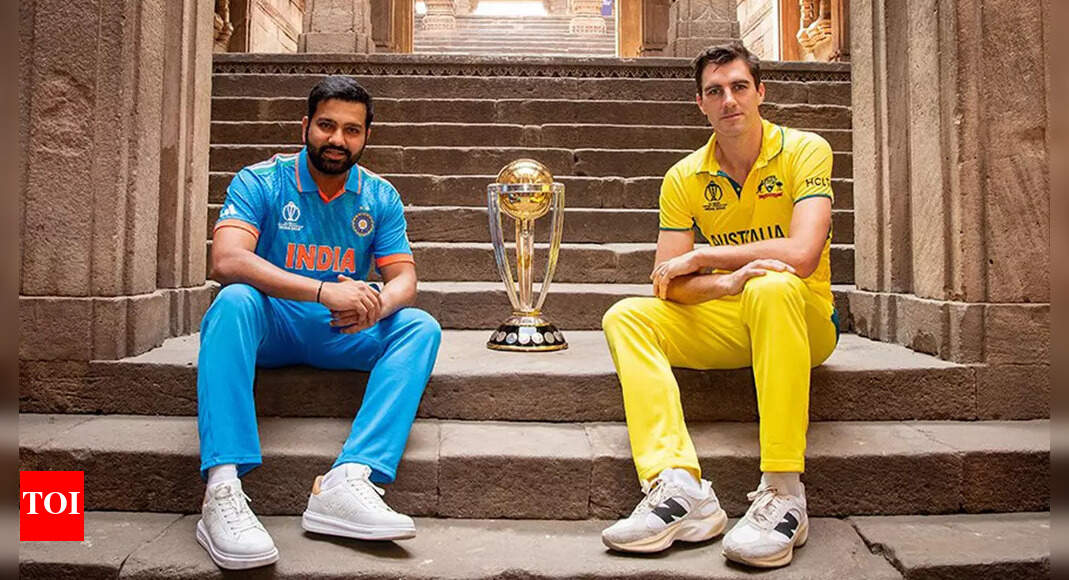 NEW DELHI: In a cricketing spectacle of grand proportions, India, the unbeaten hosts, are set to carry the hopes of billions when they face off against Australia in the highly anticipated World Cup final at the majestic Narendra Modi Stadium in Ahmedabad on Sunday.
The 130,000-capacity stadium, named after the Indian Prime Minister, is not only the battleground for this high-stakes encounter but also the canvas for pre-match extravaganzas.
A pre-match fly-past by the Indian Air Force and meticulously choreographed displays featuring dancers and light shows during innings breaks are all part of the pageantry, underscoring India's status as the economic powerhouse of the cricketing world.
India's cricketing dominance in the tournament has been nothing short of spectacular, winning all 10 games leading up to the final.
Virat Kohli, the tournament's leading batsman, has been in sublime form, setting a new record of 50 ODI hundreds in the semi-final victory over New Zealand. Mohammed Shami, leading the tournament bowling charts with 23 wickets at an impressive average of 9.13, has been a potent force for the hosts.
Captain Rohit Sharma, acknowledging the immense pressure, stated, "Playing for India is as good as playing any World Cup game because there's so much pressure. There's so much expectation." He added, "Not many have played the finals, but like I said, playing for India is as good as playing any World Cup game."
Australia, bidding for a record-extending sixth World Cup title, enter the final with a team boasting survivors from their triumphant 2015 World Cup campaign. Captain Pat Cummins emphasised the team's experience, saying, "We know that feeling and won't be afraid to go out there and be brave and take the game on."
Australia's journey in this tournament has been a testament to their resilience, overcoming early setbacks with losses in the first two matches before rallying with eight consecutive wins. Captain Cummins highlighted the team's tenacity, stating, "We've had to fight for every win, but we've found a way to win."
'Good luck, Team India': Indian sportspersons send wishes to Team India ahead of World Cup Final
As the cricketing world eagerly awaits the clash between these giants, the stage is set for a thrilling encounter that could leave an indelible mark on the sport's history. The hopes of billions ride on India, while Australia seek to etch their name further into cricketing glory.
(With inputs from AFP)