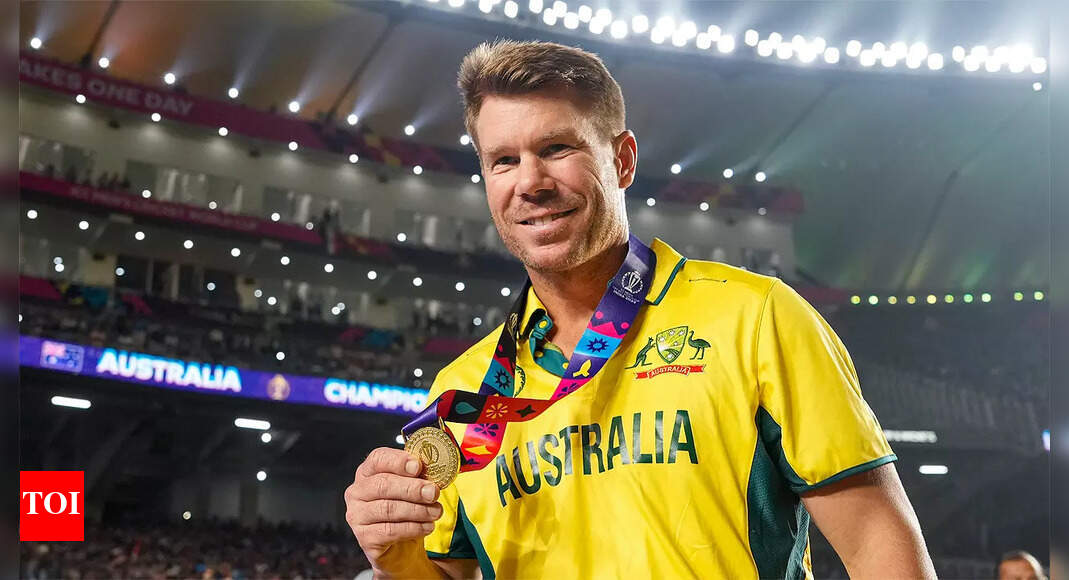 NEW DELHI: Veteran Aussie opener
David Warner
is much loved in India thanks to his exploits in the Indian Premier League and also for his India-films centric posts on his social media accounts.
Warner is a darling of the Indian crowds whether on the field or off the field and never hesitates to get his pictures clicked with fans and never fails to draw applause and cheers from the Indian spectators with his on-field histrionics also.
After Australia's
World Cup
win, it was Warner's reply on X that was doing the rounds.
A user had posted that Warner had "broken billion hearts".
To which Warner replied, "I apologise, it was such a great game and the atmosphere was incredible. India really put on a serious event. Thank you all"
Warner finished the 2023 World Cup with 535 runs in 11 matches securing the sixth spot in the most runs scorers' list.
Australia emerged as the most dominant side on the field as their exceptional fielding backed the sharp work of their bowlers and helped restrict the opponents to manageable targets. This was especially useful during the knockout stages when Australia succeeded in chases.
A brilliant fielder, Warner took the second spot in the ICC Fielding Impact Ratings with 82.55 points to his name. Warner took eight catches and saved as many as 23 runs on the field.
Warner was rested for the T20I series against India that starts Thursday.