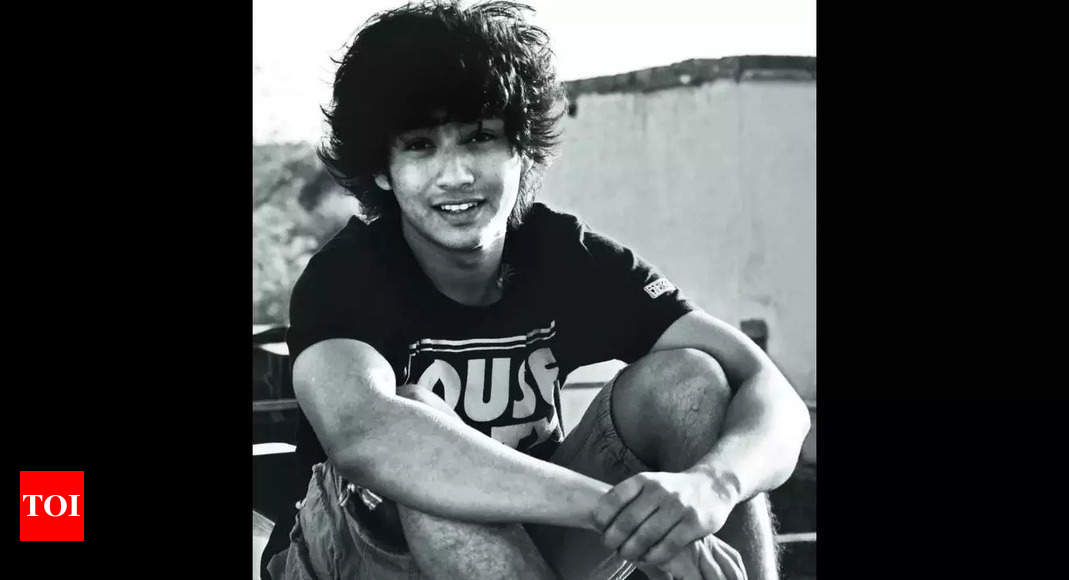 NEW DELHI: A 30-year-old filmmaker lay bleeding on a busy road in south Delhi for about half an hour, after being involved in a collision with another bike, with passersby and bystanders recording videos and selfies even as his life ebbed away. Piyush Pal, who had suffered severe head and facial injuries, didn't get a fighting chance because of the disturbingly familiar lack of empathy of Delhiites in such situations.What's worse, Pal's laptop and mobile were stolen.
The accident happened on Outer Ring Road, in the carriageway that goes from IIT crossing to Nehru Place, around 9.45pm on Saturday, going by the time stamp on the CCTV footage secured from a petrol pump at Panchsheel Enclave. There's a steady stream of vehicles here through the day. However, it was only 30 minutes later when Pankaj Jain and a few others stopped to check what the commotion was all about that things began moving.
Jain told TOI, "He had lost a lot of blood and people who were standing there told me he had been there for around half an hour. I asked two or three other people for help to lift him."
'Bystanders were busy recording videos after crash, no one was helping victim'
They put him in an autorickshaw and took him to a clinic nearby, which was not equipped to handle the case. They then rushed him to PSRI Multispeciality Hospital on Press Enclave Marg, about 4km away, through the heavy traffic. It was around 11pm when Pal finally got medical help, but the delay may have proved costly.
Police said a PCR call about the accident was received at 10.11pm. "The caller said two people were injured. Our men reached the spot by 10.30pm but both persons were found to have been shifted to different hospitals," said Chandan Chowdhary, DCP, South. "No eyewitnesses were found at the spot. One of the injured had been shifted to PSRI Hospital and another to AIIMS Trauma Centre."
CCTV: Biker riding wrong side on elevated road crushed to death by bus in Patiala
Chowdhary said the CCTV footage shows Pal hitting another bike being driven by a man identified as Bunty (26). Pal's friends dispute this version. Pal worked as a freelance photographer at Gurugram while Bunty is a driver, also based in Gurugram. "On the basis of Bunty's statement and analysis of CCTV footage, a case of accident was registered on Monday. On Tuesday evening, we received the news of Pal's death," added Chowdhary.
What has left Pal's friends like Swarnendu Bose aghast is the callousness of people in the city. "The worst part is that for a long time, no one stepped forward to take him to the hospital or help him. The people who finally took him to the hospital told us that bystanders were recording videos and taking selfies but no one was helping him," said Bose.
"His mobile phone and laptop were taken away. His parents were trying to reach him on his phone but the person who took it kept cutting the calls and later switched off the phone. Had someone taken those calls and told the family, things could have been different," said Bose.
Pal was just a few kilometres away from his home in Kalkaji when tragedy struck. His family runs a shop that sells puja items in Chittaranjan Park.
Good Samaritan Jain lamented that people don't step forward to help. "Accidents can happen to anyone, anytime. I am grateful to the auto driver who drove as fast as he could," Jain told TOI, regretting that Pal could not be saved.
Bose said Pal had bought a new Hero X Pulse bike and was probably returning from a fitness centre in R K Puram when the accident happened.
The head of neuro intervention and senior consultant, neurosurgery, at PSRI Hospital, Dr Sumit Goyal, said: "The patient was brought to the hospital around 11pm. He was in a very critical condition with severe head and facial injuries. He was immediately put on ventilator support and medicines were started to stabilise his falling blood pressure. However, with such severe injuries, despite all efforts, he passed away." Pal was pronounced dead around 5.13pm on Tuesday.
An autopsy was conducted and his body handed over to his relatives on Wednesday for the last rites. The cremation took place late evening at Nigambodh Ghat.