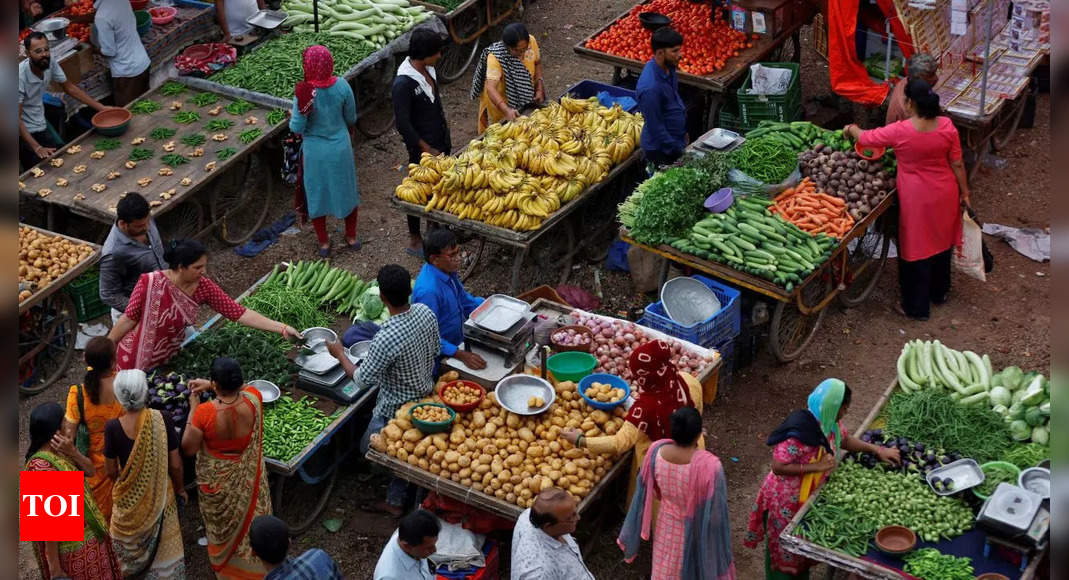 NEW DELHI: Did India's economy reach a historic milestone on Sunday when its Gross Domestic Product (GDP) reportedly crossed the $4 trillion-mark in nominal terms for the first time ever? An alleged screengrab, claiming the historic achievement, from the live tracking GDP feed for all countries based on International Monetary Fund data, was widely shared on social media, including by several senior BJP leaders.
However, the finance ministry and the National Statistical Office did not immediately comment on the viral social media post on India's GDP crossing $4 trillion.
BJP leaders hail PM's leadership
Sharing the screen grab, Union minister of state Arjun Ram Meghwal tweeted that this is a significant moment in India's global presence.
"India achieves a historic milestone crossing $4 trillion in GDP, marking a significant moment in our global presence. The transformative leadership of PM Modi has propelled India to unprecedented heights."
Maharashtra deputy chief minister Devendra Fadnavis also shared the same photo and said "this is what dynamic, visionary leadership looks like".
"Congratulations to my fellow Indians as our Nation crosses the $ 4 trillion GDP milestone! More power to you, more respect to you PM Modi," he said on X.
Cabinet minister, G Kishan Reddy, in a post said: "Congratulations As The GDP Touches $4 Trillion For The First Time and Marches Ahead. On the course towards $5 Trillion Economy – Modi Ki Guarantee."
D Purandeswari, BJP's Andhra Pradesh president said, "Congratulations BHARAT on becoming a 4 Trillion Dollar Economy ! This phenomenal achievement has been made possible by the path breaking reforms introduced and implemented by Prime Minister Shri @narendramodi Ji Government in the last 9.5 years."
3rd largest economy in 2 years: Adani congratulates India
Billionaire Gautam Adani also congratulated India for the achievement and said it will take take only 2 more years for the country to become the third largest economy in the world.
"Congratulations, India. Another two years to go before India becomes the 3rd largest nation in terms of Global GDP by overtaking Japan at $4.4 trillion and Germany at $4.3 trillion. The Tricolour surge continues! Jai Hind," said Adani on X.
India has set a target of becoming a $5 trillion economy and may reach the goal by 2026-27.
'Fake & bogus': Congress
Meanwhile, Congress on Monday slammed the central government for claiming that India's GDP has crossed the $ four trillion mark as totally fake meant to generate more euphoria and a pathetic attempt at both sycophancy and headline management.
In a post on X, Congress General Secretary (Communication) Jairam Ramesh said, "Between 2.45 p.m. and 6.45 p.m. yesterday, when the nation was glued to watching the cricket match, various drumbeaters of the Modi government including senior Union ministers from Rajasthan and Telangana, the Deputy Chief Minister of Maharashtra, as well as the Prime Minister's most favoured businessman, tweeted that yesterday itself India's GDP had crossed the $4 trillion mark."
"This was totally fake and bogus news meant to generate more euphoria and a pathetic attempt at both sycophancy and headline management," Ramesh, who is also a Rajya Sabha MP said.
(With inputs from agencies)