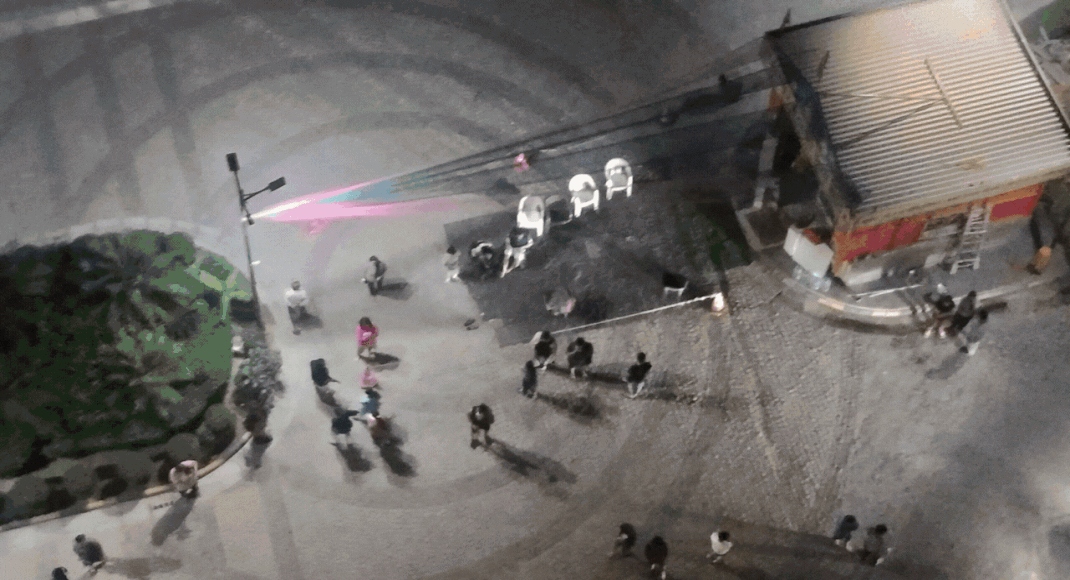 NEW DELHI: An earthquake of magnitude 6.4 struck western Nepal on Friday night, resulting in a tragic toll of at least 54 deaths and over a dozen injuries. The officials said the toll is expected to rise.
Also See:
Nepal Earthquake News
As per the report, eyewitnesses reported the collapse of houses in the affected area, while buildings in the northern parts of India, including Delhi-NCR, experienced tremors.
In response to the disaster in Nepal, local official Harish Chandra Sharma informed Reuters that there are reports of 17 fatalities within the district. He said that no communication has been established with the epicenter in Jajarkot. Furthermore, he noted that there are reports of 17 fatalities within the district.
Meanwhile, in North India, residents of high-rise societies swiftly evacuated to the streets as the strong tremors lasted for over a minute. Videos posted on social media by Delhi residents showcased swinging chandeliers and fans, underscoring the power of the earthquake.
"I first thought the tremors were because of a passing vehicle, but soon saw the ceiling fan shaking. It went on for a while," said Rupesh Upadhyay, a resident of a high-rise apartment in Noida.
The epicentre of the quake was in Nepal at a depth of 10 km, the National Centre for Seismology (NCS) said.
"The tremors were felt for quite some time as we were watching television and enjoying the weekend," said Inderjit Singh, a resident of Gurugram.
Gopal, a resident of Ghaziabad, said the tremors were felt for more than 15 seconds. "I could also hear the window panes rattling".
Tremors felt in several Bihar districts
Several places in Bihar were also jolted by an earthquake, officials said.
As per initial reports, the tremors were felt in Bihar's Patna, Katihar, Motihari and a few other districts along the Indo-Nepal border, they said.
There were no reports of any damage to property or loss of life due to the quake in the state, the officials said.
Third in a month
This is the third time in a month that strong quakes have struck Nepal.
On October 22, a 5.2 magnitude earthquake and some aftershocks damaged nearly two dozen houses in the hilly Dhading district near Nepal's capital. The shaking also caused a landslide in the region.
On October 3, two earthquakes of magnitude 6.2 and 4.6 on the Richter Scale hit Nepal, with tremors felt in large parts of India including the National Capital Region, the NCS said.
Earthquakes are common in mountainous Nepal. Six people died in November 2022 when a 5.6-magnitude earthquake struck Doti district, not far from Jumla in Nepal.
A 7.8 magnitude earthquake in 2015 killed some 9,000 people and damaged about 1 million structures.
(With inputs from agencies)Watch Earthquake of 6.4 magnitude hits Nepal, strong tremors felt in Delhi-NCR