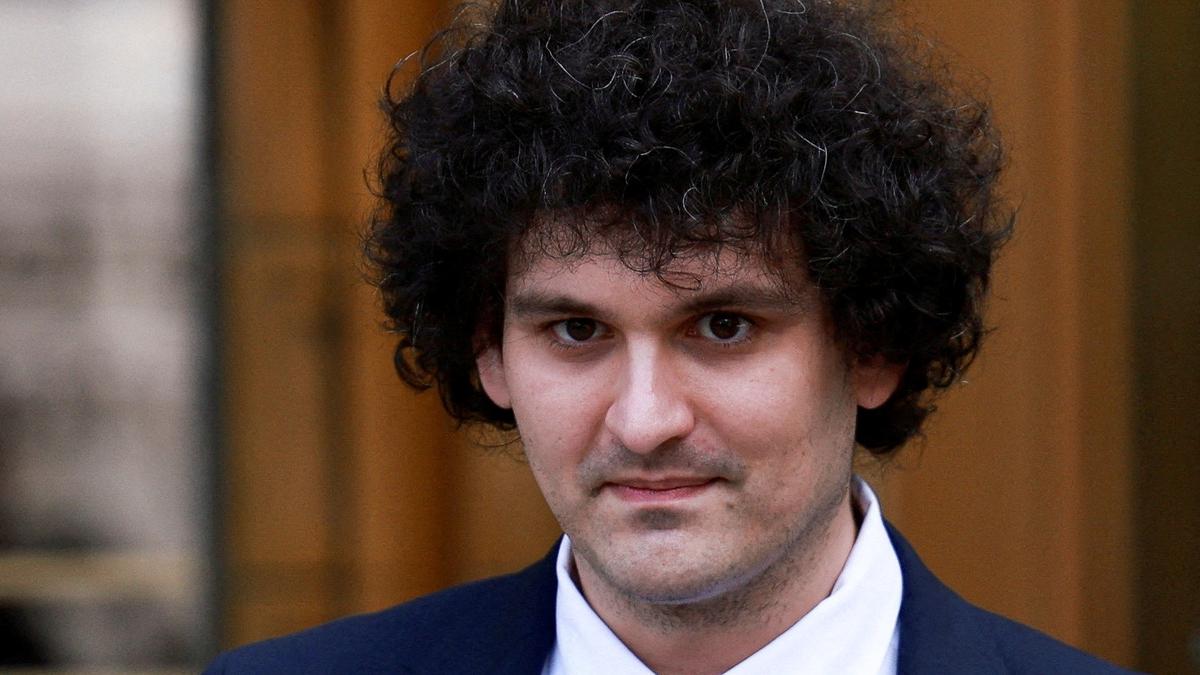 FTX founder Sam Bankman-Fried was found guilty on Thursday of defrauding customers of his now-bankrupt cryptocurrency exchange in one of the biggest financial frauds on record, a verdict that cemented the 31-year-old former billionaire's fall from grace.
A 12-member jury in Manhattan federal court convicted him on all seven counts he faced after a monthlong trial in which prosecutors made the case that he stole $8 billion from the exchange's customers out of sheer greed. The verdict came just shy of one year after FTX filed for bankruptcy in a swift corporate meltdown that shocked financial markets and erased his estimated $26 billion personal fortune.
The jury reached the verdict after just over four hours of deliberations. Bankman-Fried stood and clasped his hands together as the verdict was read.
Bankman-Fried had pleaded not guilty to two counts of fraud and five counts of conspiracy.
The conviction represented a victory for the U.S. Justice Department and Damian Williams, the top federal prosecutor in Manhattan, who made rooting out corruption in financial markets one of his top priorities.
Sentence to be determined
Bankman-Fried, a Massachusetts Institute of Technology graduate whose mother and father both are Stanford University law professors, could face decades in prison when his sentence is determined by U.S. District Judge Lewis Kaplan at a later date.
His defence lawyers, who objected to several rulings by Kaplan before and during the trial, are expected to appeal the verdict.
Once the darling of the crypto world, Bankman-Fried — who was known for his mop of unkempt curly hair and for wearing shorts and T-shirts rather than business attire — instead joins the likes of admitted Ponzi schemer Bernie Madoff, "Wolf of Wall Street" fraudster Jordan Belfort and insider trader Ivan Boesky as notable people convicted of major U.S. financial crimes.
The jury began deliberations on Thursday after hearing the prosecution's rebuttal to the defence closing arguments delivered a day earlier.
The case
Prosecutors argued during the trial that Bankman-Fried siphoned money from FTX to his crypto-focused hedge fund, Alameda Research, despite proclaiming on social media and in television advertisements that the exchange prioritised the safety of customer funds.
Alameda used the money to pay its lenders and to make loans to Bankman-Fried and other executives — who in turn made speculative venture investments and donated upwards of $100 million to U.S. political campaigns in a bid to promote cryptocurrency legislation the defendant viewed as favourable to his business, according to prosecutors.
Bankman-Fried took the calculated risk of testifying in his own defense over three days near the close of trial after three former members of his inner circle testified against him. He faced aggressive cross-examination by the prosecution, often avoiding direct answers to the most probing questions.
He testified that while he made mistakes running FTX, such as not formulating a risk-management team, he did not steal customer funds. He said he thought Alameda's borrowing from FTX was allowed and did not realize how large its debts had grown until shortly before both companies collapsed.
"We thought that we might be able to build the best product on the market," Bankman-Fried testified. "It turned out basically the opposite of that."
Prosecutors had a different view.
"He didn't bargain for his three loyal deputies taking that stand and telling you the truth: that he was the one with the plan, the motive and the greed to raid FTX customer deposits – billions and billions of dollars – to give himself money, power, influence. He thought the rules did not apply to him. He thought that he could get away with it," prosecutor Danielle Sassoon told the jury on Thursday.
The jury heard 15 days of testimony. Former Alameda CEO Caroline Ellison and former FTX executives Gary Wang and Nishad Singh, testifying for the prosecution after entering guilty pleas, said he directed them to commit crimes, including helping Alameda loot FTX and lying to lenders and investors about the companies' finances.
The defense argued the three, who have not yet been sentenced, falsely implicated Bankman-Fried in a bid to win leniency at sentencing. Prosecutors may ask Kaplan to take their cooperation into account in deciding their punishment.
Bankman-Fried has been jailed since August after Kaplan revoked his bail, having concluded he likely tampered with witnesses. Kaplan blocked Bankman-Fried from calling several proposed expert witnesses, and ruled he could not testify about the involvement of lawyers in FTX decisions at issue in the trial.