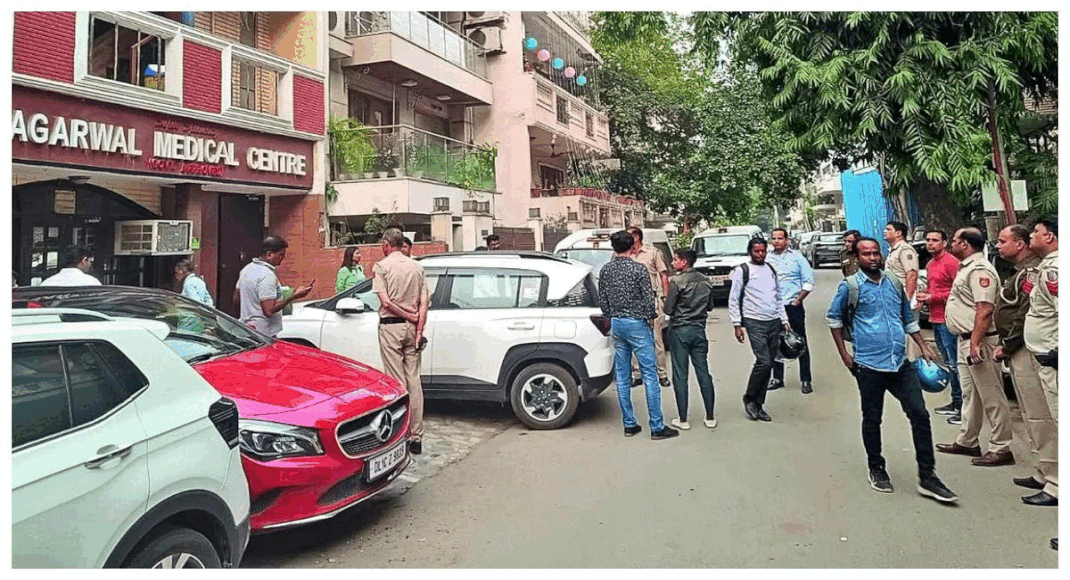 NEW DELHI: It was the perfect con set-up: A full-fledged hospital nestled in an upscale residential pocket of South Delhi's GK-I that would conduct back-to-back surgeries in its operation theatre, but without the basic pre-requisite – a qualified surgeon.
Relatives of patients, lured by the "cost-effective" treatment plan, would wait endlessly in the corridors of Agarwal Medical Centre, say cops – a day after arresting four people, including two "doctors" who were allegedly performing surgeries without holding the requisite qualifications.They would allegedly prescribe random medicines and injections, and even administer a jab or two to the patients.In most cases, there would be post-surgical complications, and sometimes the health of a patient would deteriorate. If the condition appeared unsalvageable, an ambulance would be on standby to rush the patient to nearby hospitals like Safdarjung or AIIMS.
Cops to ask kin of victims to join investigation
Just when the relatives would start enquiring about the wellbeing of their patients, the housekeeping and nursing staff of Agarwal Medical Centre would claim senior doctors were to arrive for the round. 'Dr Pooja', wife of the owner of the hospital, Dr Neeraj Agarwal, an MBBS doctor; and 'Dr Mahender', a lab technician, would enter the scene wearing aprons and start checking on the patients. The kin used to be given a list of drugs that needed be procured and charged hefty amounts.
Patient's kin forced to mop floor at private hospital in UP's Hardoi
The patients, who required a surgery, would be stretchered to the operation theatre, often in the same clothes they were wearing. Mahender Singh would then switch on the spotlight. One of the two fake doctors would hold a scalpel for the incision and the other would pass on the trocar and gauge wire. They would then inject the patient with local anesthesia while deciding the dosage based on their instinct instead of patients' weight and health condition and start the surgery. The hospital owner and a surgeon associated with the gang, would often guide them over the phone on the steps to be followed.
Mahender, a lab technician, allegedly did the dirty work for the couple. All three have been arrested besides a surgeon named Dr Jaspreet who allegedly made the surgery notes for the hospital without conducting the surgery or being there in person, police said.
Many of the deaths reported from the hospital, the police's probe has revealed, allegedly happened due to this con set-up. Seven of these cases are under investigation and police will now ask their kin to join the probe. In a letter to the Indian Medical Association, the cops have cited these cases and sought the cancellation of the licence of the medical centre.
Watch Agarwal Medical Centre: Police arrest 'doctors', technician for running fake hospital in Delhi's GK-I