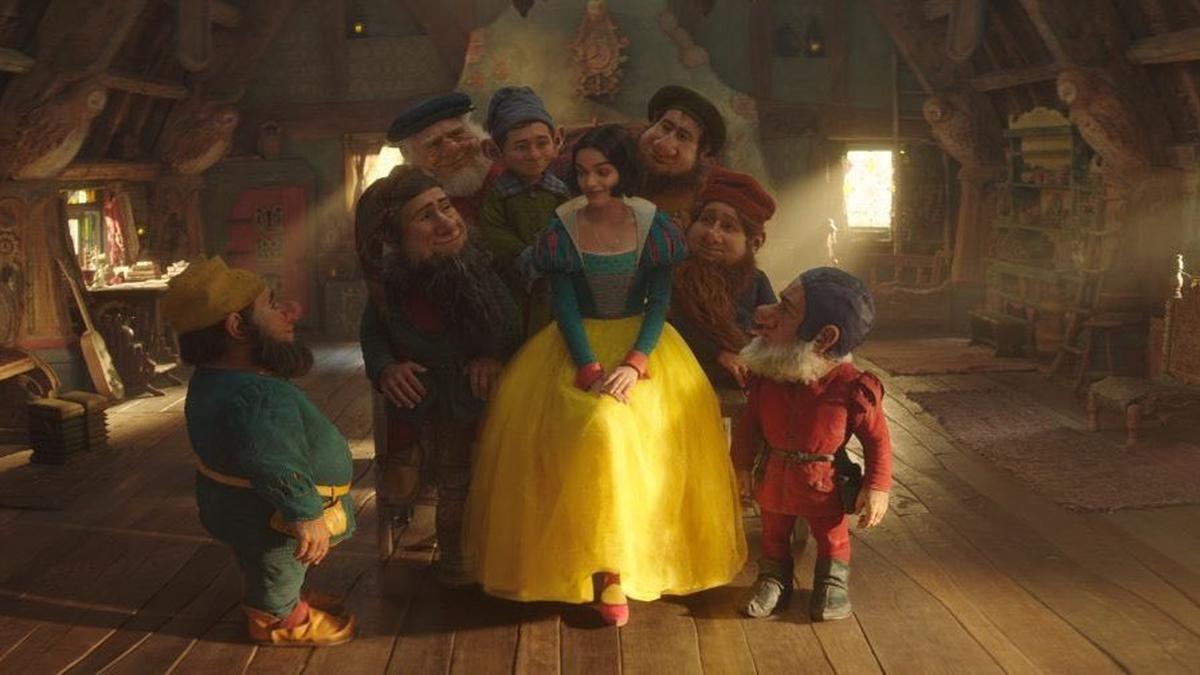 Disney has released the first images from the upcoming live-action adaptation of Snow White. Actor Rachel Zegler plays the legendary Disney Princess, surrounded by her Seven Dwarfs in the first look. As of today, the film's intended March 22, 2024 release date has been pushed back to March 21, 2025.
Snow White features Gal Gadot as the Evil Queen. Ansu Kabia co-stars as the Huntsman, while Andrew Burnap takes on the new role of Jonathan. The Seven Dwarfs have been reinvented for the remake, and Zegler has stated that this new incarnation would centre on Snow White becoming the leader her father urged her to be rather than the romance plotline.
The reworked tale and Zegler's casting, the first Latina to play Snow White, have sparked some backlash online for deviating from the source material. Snow White and the Seven Dwarfs, the original film, was released in 1937 and was Disney's first feature-length animated film. The cast and crew behind the remake have promised an updated rendition of the famous fairy tale more than 85 years later.
In Steven Spielberg's 2021 remake of the iconic musical West Side Story, Zegler played Maria, a breakout role for the actor-singer. She then starred in Shazam: Fury of the Gods and The Hunger Games: The Ballad of Songbirds and Snakes.
Marc Webb directed Snow White after previously helming The Amazing Spider-Man films, as well as 500 Days of Summer, Gifted and The Only Living Boy in New York. Greta Gerwig and Erin Cressida Wilson collaborated on the script. Wilson has previously penned the screenplays for Secretary and The Girl on the Train among other films, and Gerwig is known for penning or co-writing the scripts for her three directorial ventures Lady Bird, Little Women and Barbie.