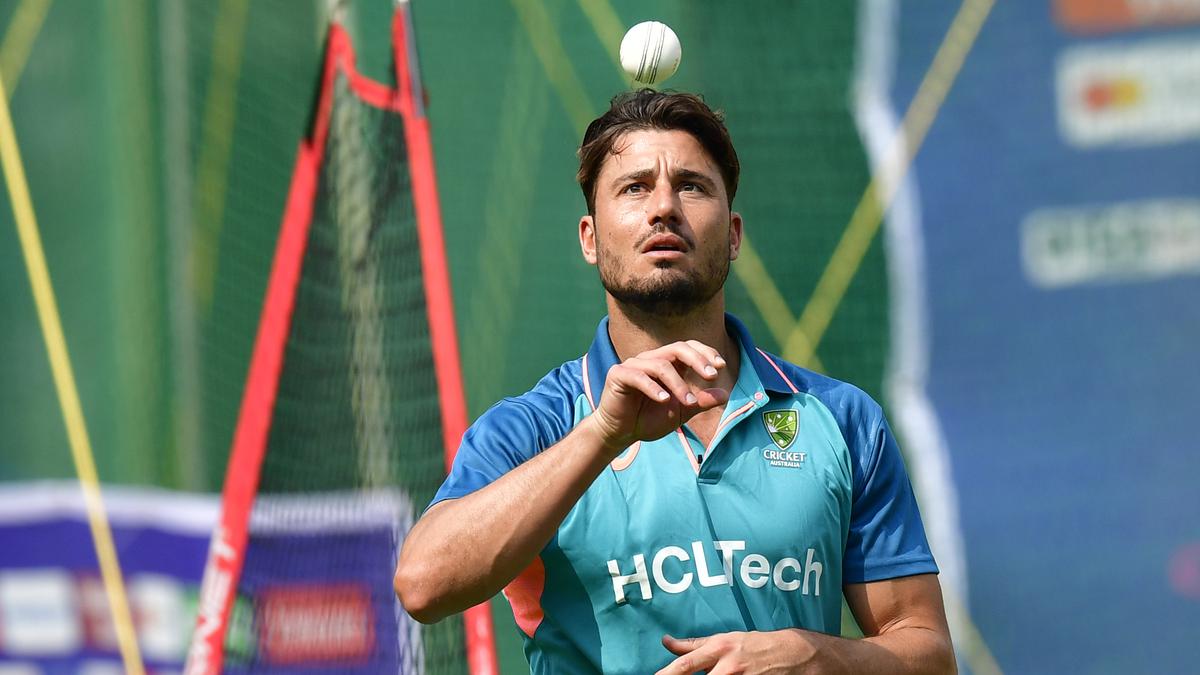 A fitness freak who is very particular about his food intake, Australia all-rounder Marcus Stoinis is travelling across India with a personal chef to ensure that he is getting a low carb diet during the ODI World Cup.
The 34-year-old all-rounder is on a ketogenic diet (high-fat, low-carb) with baked oats infused with protein one of his favourites, according to a report in cricket.com.au.
Mumbai-born Velton Saldanha, a chef trained in French cuisine, travels with Stoinis while he is in India and cooks him meals out of the Australian team's hotel kitchens, according to the report.
"Quite a few of the Indian boys do it, that's where I got the idea," Stoinis told cricket.com.au's 'Unplayable Podcast'.
"I've always been quite strict with my food and all that stuff in my preparation."
No garlic naan
The Australian team has its own chef, who oversees food preparation as they move around the country, but Stoinis has gone a step further in his pursuit of peak performance.
"Garlic naan is out. Gluten-free banana bread and shepherd's pie with roasted cauliflower mash are in. A roast butter chicken, the intersection of Saldanha's French training and his Indian heritage, has also been a hit," the report said.
"Stoinis is getting by on baked oats – at least for the small carbohydrate portion of his meticulously curated diet," it said.
"By the end of the World Cup, Saldanha might be able to sell the 'Stoinis Oats' as a standalone dish."
K.L. Rahul's recommendation
Stoinis had met Saldanha, who who has worked in fine-dining restaurants in Chicago and New York, during this year's Indian Premier League on a recommendation from his Lucknow Supergiants teammate and India star K.L. Rahul.
Saldanha founded Mumbai's Chutney Collective during the COVID-19 pandemic.
Stoinis has struggled to play consistently in this tournament. He missed the opening match with a hamstring and quad concern. His scores in the three matches he has played so far are 5, 20 not out and 21.
"I want to play for as long as I can. I want to take control of as many things as I can through my cricketing career," said Stoinis.
"We travel a lot and we're obviously away from our comfort zone. We're in different time zones. we're in different beds, we're in different hotels – we're not exactly by the beach in Perth, having a coffee and that sort of stuff."
He does not consider investing on a personal chef as waste of money.
"So I'm more than happy to invest in myself and in my environment. I don't see that stuff, which some people do, as a waste (of money).
"I'm happy to invest in my own chef or invest my own batting coach or invest my own sports psychologist – that's just the way I see things."