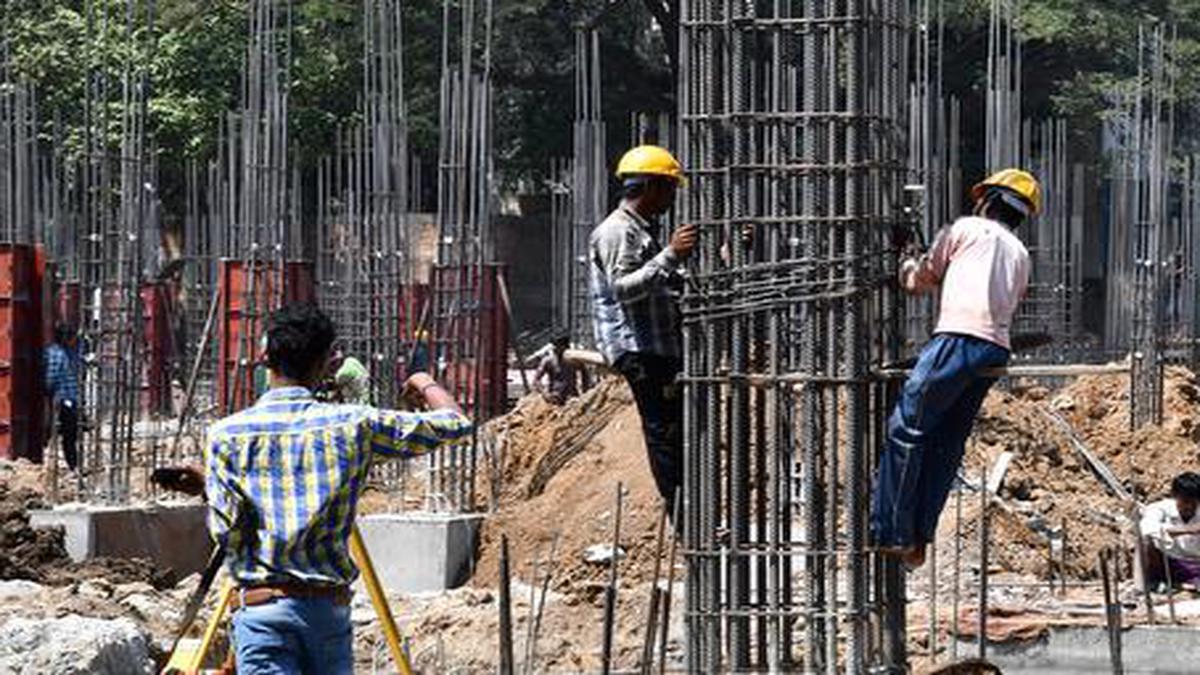 India's real GDP growth will decline marginally to 6.3% in 2024 from the 6.4% estimated for 2023, an American brokerage firm said on Monday.
The next calendar year will be of two halves, wherein the government spending before the upcoming General Elections will be the key driver for growth, while after the elections, it will be the re-acceleration in investment growth, especially from the private sector, Goldman Sachs said in a report.
From a fiscal year perspective, the brokerage said it expects growth to accelerate to 6.5% for FY25 from the 6.2% it has projected for the ongoing FY24, it added.
"India has the best structural growth prospects in the region. We believe GDP growth is likely to stay robust at 6.3% y-o-y (year-on-year) in 2024," the brokerage said, adding the country is less sensitive to potential external shocks like longer rates globally, persistent dollar strength and geopolitical uncertainties.
The brokerage said risks around the growth outlook are evenly balanced but added that "the main domestic risk" is emanating from political uncertainty, with elections approaching in the April-June quarter of 2024.
Elections will be 'keenly watched'
The election season is already underway with Assembly polls in five States, which will be followed by the General Elections later, it said, adding that outcomes of these elections will be "keenly watched" by investors from the standpoint of economic reforms and/or policy continuity.
It expects headline consumer price inflation to come at 5.1% for 2024, against 4.7% estimated by the Reserve Bank. This will, however, be lower than the 5.7% expected in 2023, it added.
"We expect the government to intervene through subsidies or other measures to keep a lid on food prices in an election year," it said.
The "somewhat elevated" inflation relative to the target will limit the room for monetary easing, and the RBI will cut rates by only 0.50% to 6% by early 2025, the brokerage said, adding that there will be a cut of 0.25% each in Q4 2024 and Q1 2025.
The current account deficit will widen to 1.9% of GDP in 2024 from the 1.3% expected in 2023, but the rupee is set to appreciate to 82 against the dollar at 2024-end against the 83 level at the end of 2023, it noted.