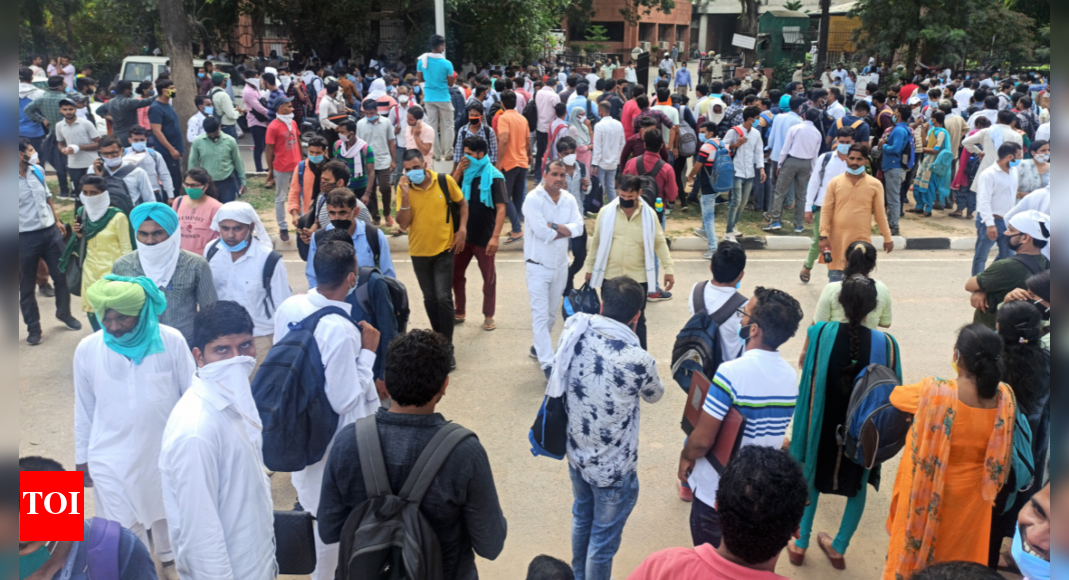 CHANDIGARH: The Punjab and Haryana high court on Friday set aside the Haryana government's law- The Haryana state Employment of Local Candidates Act 2020, providing 75% reservation in Haryana industries for the domiciles of the state.
The division bench comprising Justice G S Sandhawalia and Justice Harpreet Kaur Jeewan of the HC has passed these orders while hearing several petitions filed by various Industrial bodies of Haryana.
The decision has come as a major setback for the deputy chief minister Haryana Dushyant Chautala-led Jannayak Janata Party (JJP) that had been showcasing the law as one of its major achievements. JJP is an alliance partner in Manohar Lal Khattar-led coalition government in Haryana.
The main grievance of the Industrial bodies was that by introducing policy of "Son of Soils," the Haryana government wants to create reservation in private sector which is infringement of the constitutional rights of the employers because private sector jobs are purely based on the skills and analytical blend of mind of the employees who are citizen of India having constitutional rights on the basis of their education to do jobs in any part of India.
It was also alleged that the act is an attempt to introduce a domicile methodology to get a job in the private sector rather than on the basis of their education skills and mental IQ which will create chaos in the current industrial employment structure for the industries in Haryana.
The law provides that 75% of jobs in the new factories/industries or already established industries/institutions would be given to the domiciles of Haryana. It is applicable only on jobs having a salary of less than Rs 30,000 per month in various privately managed companies, societies, trusts, limited liability partnership firms, partnership firms etc, situated in Haryana employing 10 or more persons.
Watch
High Court quashes Haryana's private sector quota law, big setback for BJP and CM Khattar