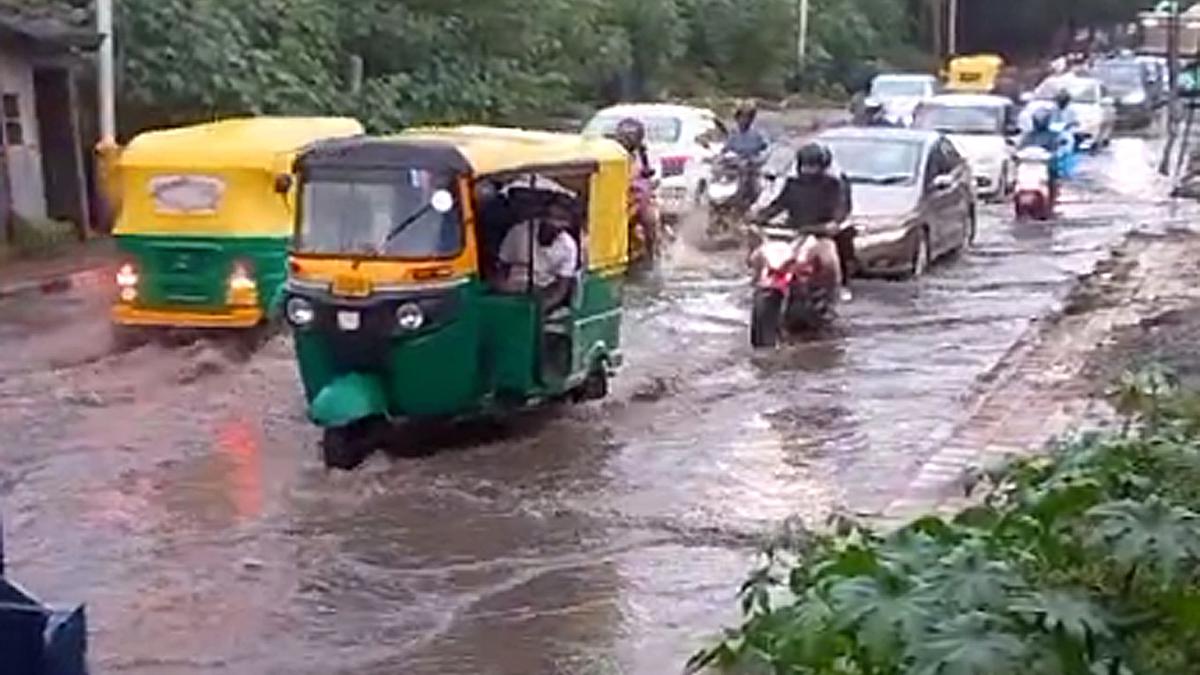 1. Traffic movement hit on November 7 morning following heavy overnight rains in Bengaluru
Heavy rains, which pounded Bengaluru on November 6 night, led to waterlogging and inundation of houses in several areas across the city. According to the India Meteorological Department (IMD), Bengaluru city received 71.2 mm rainfall in the last 24 hours. 
The control room of Bruhat Bengaluru Mahanagara Palike (BBMP) received several complaints from citizens after the downpour. The IMD has forecast generally cloudy skies with one or two spells of light to moderate rain or thundershowers in Bengaluru in the next 48 hours.
2. Police pose as prospective clients to bust illegal wildlife trade in Karnataka
In a 20-day-long operation, Vyalikaval police busted a wildlife trade racket and arrested five smugglers who were selling sand boa, elephant tusk and six pairs of deer horns. On being alerted about the illegal trade, a team led by Inspector Shankaragowda Basanagoudara approached the accused in three different places and lured them into a trap.
The police made an elaborate plan to lure the wildlife smugglers. They created a fake identity and cooked up a story that they are wildlife artefact collectors to convince the accused to meet them.
3. BBMP demolishes illegal stalls around Jayanagar shopping complex in Bengaluru
The BBMP demolished kiosks of unauthorised vendors on the footpath around Jayanagar 4th block shopping complex, in Bengaluru on November 7. Somashekhar, officer in-charge of encroachment removal in BBMP South Zone, told The Hindu, "Around 200 unauthorised stalls were removed, including 32 unauthorised kiosks. We had come here six months ago to inform all these vendors that they were operating illegally…"
It appears that shopkeepers were aware of the impending demolition because many of them had removed their goods and vacated the stalls. Some time earlier, BBMP officials had removed illegal stalls inside Jayanagar shopping complex.
4. Former Chikkamagaluru MP D.B. Chandre Gowda passes away
D.B. Chandre Gowda, one of the senior politicians of Karnataka, passed away at his residence at Daradahalli in Mudigere taluk of Chikkamagaluru in the early hours of November 7, 2023. He was 87. He had a political career spanning over five decades in different political parties.
Mr. Chandre Gowda, an advocate by profession, entered electoral politics in 1971. He has the distinction of being elected to all four Houses of the legislature in the country. He was speaker of the Legislative Assembly as well (1983-85).