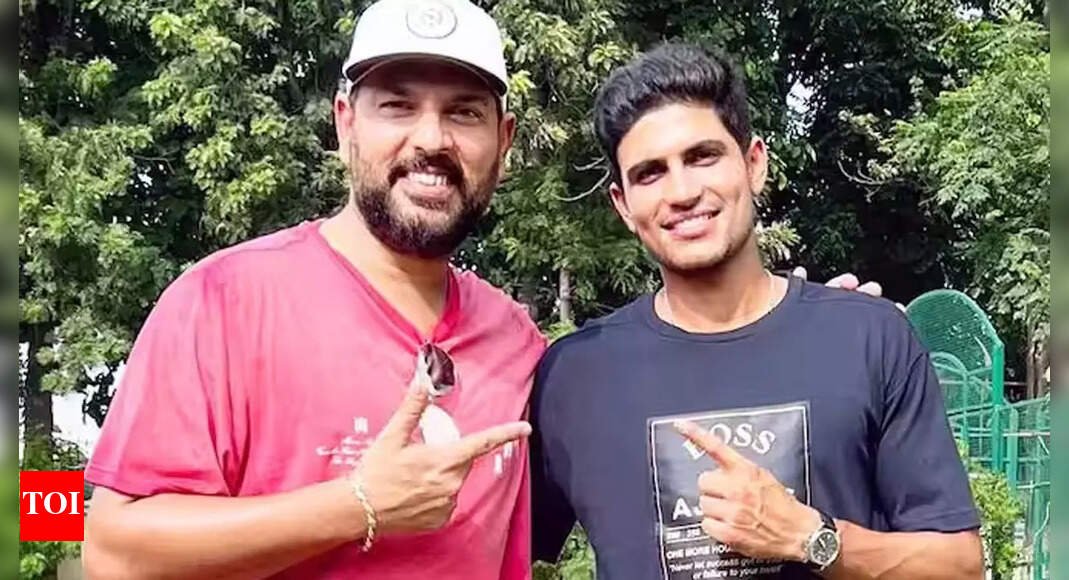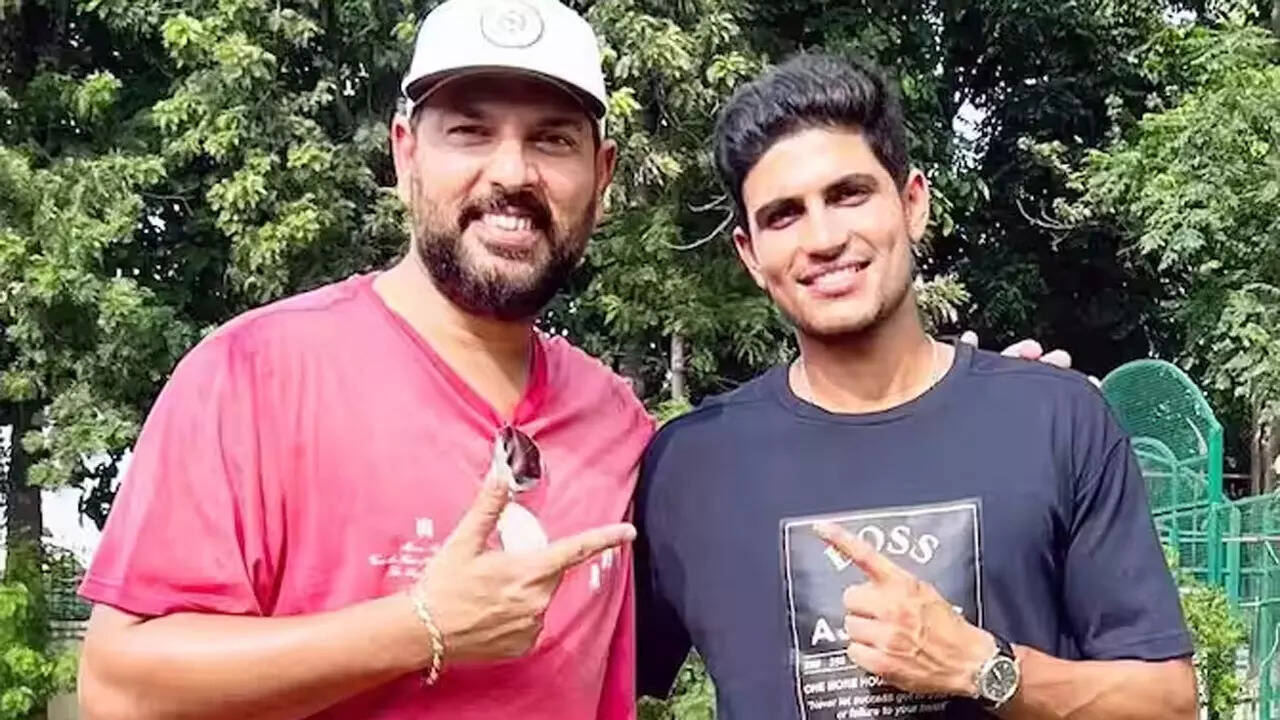 NEW DELHI:
Yuvraj Singh
isn't a professional coach but youngsters in the Punjab set-up swear by his "contribution" to their game.
One of the beneficiaries of Yuvraj's mentoring is rising star Shubhman Gill, whose class was never under any doubt but he got to fine-tune his game when the former India star invited him and three others for a month-long training.
All this happened during the COVID-19 induced lockdown.
Gill, Abhishek Sharma, Anmolpreet Singh and Prabhsimran Singh spent five weeks with Yuvraj and those training sessions changed their approach towards the game.
"Shubman had already played for India by then but he hadn't, as you guys say, sealed his spot across formats at that time. If you see the Shubman, that came out from that camp and the kind of success that he got, it changed everything for him," Abhishek, who is a future national team contender, said during an interaction with PTI.
"Not just for him but for me too. My domestic seasons as well as IPL performances changed," said the left-handed opener, who has hit two hundreds in ongoing Syed Mushtaq Ali Trophy.
While Gill has made it to the next level and is among the rising stars in world cricket, Abhishek has been in prime form for Punjab and Sunrisers Hyderabad over the last couple of seasons.
Prabhsimran was a part of Asian Games gold winning Indian team in Hangzhou.
Abhishek believes that staying 35-odd days at Yuvraj's home changed their perspective towards the game.
"That was life changing moment for all of us, not just me. It was peak of COVID-19 at that time. It was a like closed door camp," he recollected.
"Yuvraj singh as a mentor and big brother helped us all. In the previous 2-3 years, Yuvi paaji has taught us a few things and when you get him as a mentor and someone who is teaching you the nuances of top level game every day, experiences and life, it does make a lot of difference in cricket as well as off the field," Abhishek said.
World Cup 2023: India crush Sri Lanka, become first team to qualify for semifinals
Many consider Gill as Virat Kohli's heir apparent. The next batting megastar enjoys an astonishing 60 plus average in ODIs and despite being under the weather at the start of the World Cup due to dengue, he is slowly getting into the groove.
Yuvraj was one of India's greatest ODI exponents, and often, those who have a streak of genius in them are unable to always pass it on to the next generation. Not because they don't want to but because, how they felt and what they did on the field was their way of going about their business which can't be taught.
But possibly, having a volcano of talent like Gill under his wings was also Yuvraj's way of getting out of comfort zone. It was a necessity for both mentor and his proteges.
Sachin Tendulkar was in a league of his own but if there were two players, who knew how to control ODI games, it was Yuvraj and MS Dhoni.
What Yuvraj inculcated in Gill, Abhishek and others is how to decode various match situations, adapt and change their game-plan accordingly.
"The practice we were doing was very specific. Before Yuvi paaji took us under his wings, we had set our own routines and did our own stuff but it all changed when he coached us. The training was based on various conditions we could encounter. He worked primarily on our fitness and strength and every aspect," Abhishek said.
The training sessions were very customised in Yuvraj's 'Gurukul' where every day, printed training sheets (just like it happens in NCA or state unit camps) were handed out to the players.
"It was all well-planned on what we are going to do every day. Every morning, Yuvi paa would hand each of us training schedule for the day, everyone, their specific routines. We had always seen Yuvi Paa as Yuvraj Singh, the cricketer, our role model, but this was another facet of his that we got to see," the youngster, who was Gill's teammate during the U-19 World Cup triumph in 2018, said.
If the mornings were spent in fitness and skill sessions, the evenings were spent in course correction in Yuvraj's sprawling living room with an elaborate home theatre in place.
"In the evening, we would all sit in his room, there would be this home theatre, where we would watch our own videos, dissect the game and discuss," he said.
So is Yuvraj, the coach as strict as his father Yograj Singh.
"I believe he was a mix of both. He could get angry and give you a scolding if the training session didn't go right but he, having learnt his cricket under a tough task-master like Yog sir, understands the balance.
"Agar unko lagta thaa ki kuch zyada hi kah diya, toh mana bhi lete thee (if he felt he was too harsh, he would also make it up)."