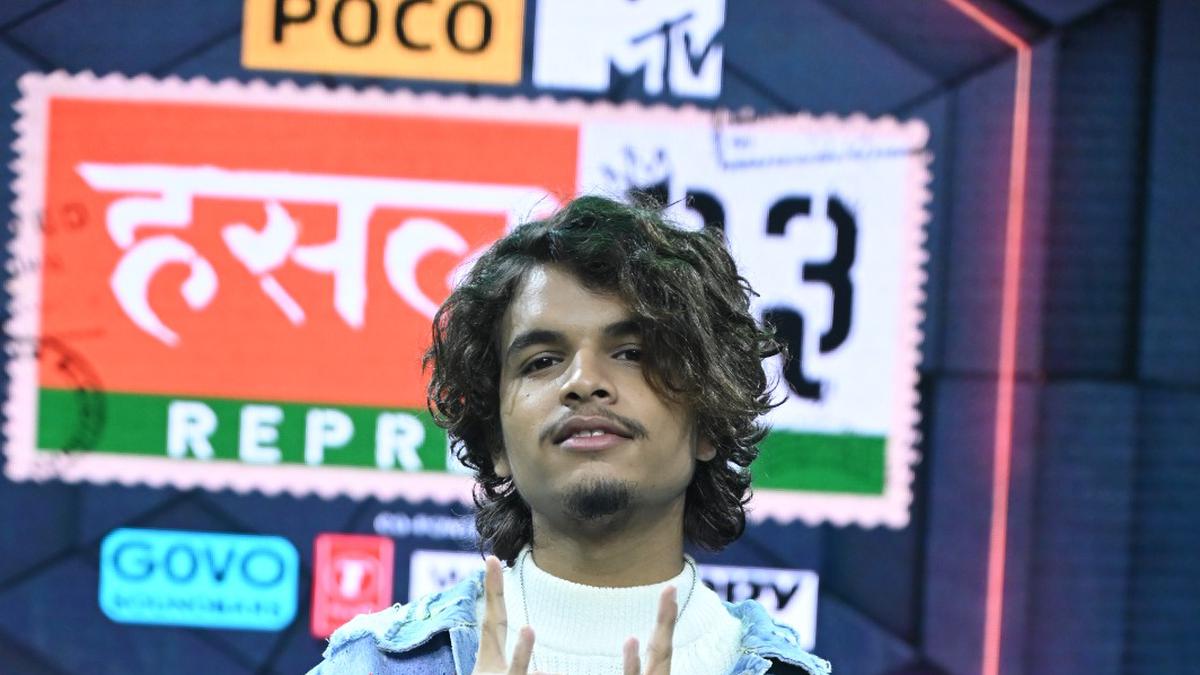 Apart from the election fever, cricket and the cool misty mornings the topic of discussion in Hyderabad is Kayden Sharma. The 21-year-old self-styled rapper from Begum Bazar is making the right noise in MTV HustleSeason 3 and winning hearts.
Participating in the popular rap-hip hop reality show on MTV, Kayden — whose real name is Aditya Sharma — gained followers with his street style rap. The track titled 'Street Celebrity' where he takes a dig at the biryani war, showcases the beauty of the city and the sweet nature of its people. In the track, he also refers to Ramoji Flm City' where many Hindi movies are shot and to Pushpa's tagede le signature gesture. Kayden's beautiful summary of Hyderabad had even Telangana's IT minister KT Rama Rao reposting Kayden's Street Celebrity on his Instagram handle. 
As a dancer, Kayden participated in many dance shows. It was his dancer leader Vishal 'sir' who christened him Kayden. "I didn't question him; he must have given me the name with some good thought. I used that name for my dance identity because I wanted to become an independent artiste. With that goal in my mind I left the crew. That was the time when hip hop was just about happening in Hyderabad." 
Kayden, in the meantime, started writing but didn't disclose it to anyone for a year.  "By the end of 2019, I made my college friend listen to one of my raps and he suggested I perform at the college fresher's party. So my first public performance was at my college (Tapasya Junior College) freshers' event. I can say I was an instant hit because that was the time when Gully Boys released; people couldn't get enough of 'Apna Time Ayega," says Kayden. He was thrilled with the response to his first performance on campus.
Belonging to a Marwadi family, Kayden's parents migrated Rajasthan to Hyderabad and settled here. " My father Rajesh Sharma came here to do panditai (priests) work. My parents are very supportive, have been from day one. My first rap on my YouTube channel was dedicated to my mother and father," says Kayden. 
When asked if his speed of rapping is influenced by his father's speed of chanting mantras, he laughs and says, "Could be, you never know." 
Who does Kayden look up to for inspiration? He says, "No one actually. My goal is to develop a style of my own and not copy anyone. I have immense respect for various artistes and definitely appreciate them for making hip hop popular in India." 
On MTV Hustle Season 3, the judges are Badshah along with Dee MC (Deepa Unnikrishnan), Ikka (Ankit Singh Patyal), E.P.R. (Santhanam Srinivasan Iyer) and Dino James, Kayden says, "All of them are fantastic artistes and are very supportive and appreciative. I love EPR's (Santhanam Srinivasan Iyer) lyrics, love Dino James music, Dee MC again has a unique style, Ikka is a cool person, his personality is impressive. And finally Badshah, the one who effortlessly mixes Bollywood with underground music that is precious to me. "