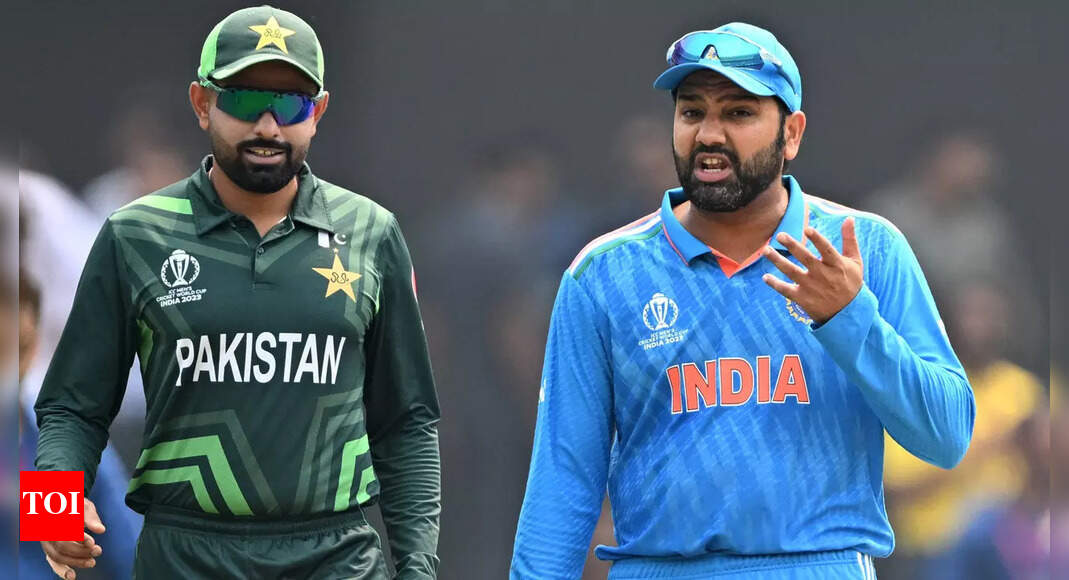 NEW DELHI: India clinched the top spot in the ongoing ICC ODI World Cup standings after a resounding 243-run victory over South Africa at the iconic Eden Gardens on Sunday. This win marked India's eighth consecutive victory in the tournament.
As per the latest standings, South Africa (12 points from 8 games), who have already qualified for the semis, and Australia (10 points from 7 games) are likely to finish in the second and third positions.
Australia are yet to secure their spot in the semi-final stage but have two matches left. They will face Afghanistan on Tuesday and Bangladesh on Saturday. A win will assure Australia a top three finish in the league stage.
The fourth and final spot in the top four is currently contested by three teams: New Zealand, Pakistan, and Afghanistan. Sri Lanka and the Netherlands have an outside chance of making it to the top four, but it is still an improbable mathematical possibility.
The fourth-placed team will face India in the semi-final stage, which could potentially set up another India vs Pakistan mouth-watering encounter in the mega event.
There are few scenarios through which Pakistan can qualify for the semi-finals and potentially face arch-rivals India:
Scenario 1
Pakistan play their last league match against England on November 11, after New Zealand conclude their round-robin campaign against Sri Lanka on November 9.
If New Zealand lose to Sri Lanka and Pakistan win against England, Pakistan will move to 10 points, surpassing New Zealand's 8 points. However, Pakistan would also hope for Australia and South Africa to defeat Afghanistan to prevent them from reaching 10 points.
If Afghanistan win one of their remaining matches, both Pakistan and Afghanistan will have 10 points, and the net run rate will determine the semi-finalist. In the unlikely event that Afghanistan beat both Australia and South Africa, they will reach 12 points and secure a spot in the semis.
Pakistan's cricketers during a practice session. (PTI Photo)
Scenario 2
If New Zealand defeat Sri Lanka, Pakistan beat England, and Afghanistan lose both their matches, it will come down to net run rate to decide whether Pakistan or New Zealand advance to the knockout stage.
New Zealand's current net run rate (+0.398) is better than Pakistan's (+0.036). Pakistan will need to calculate the margin of victory against England to surpass New Zealand's net run rate. However, if Afghanistan also win one of their remaining two matches, they will have 10 points but with a negative net run rate (-0.330), they are currently third in the race for the fourth semi-final spot based on net run rate.
Scenario 3
If New Zealand's last match against Sri Lanka is washed out due to rain, then a win for Pakistan against England will take them ahead of the Kiwis in the standings with 10 points. One win for Afghanistan will also take them to 10 points and NRR will come into play to decide the semi-finalists.
If rain washed out both Pakistan and New Zealand's last games, then the Kiwis will go through on a superior net run rate.