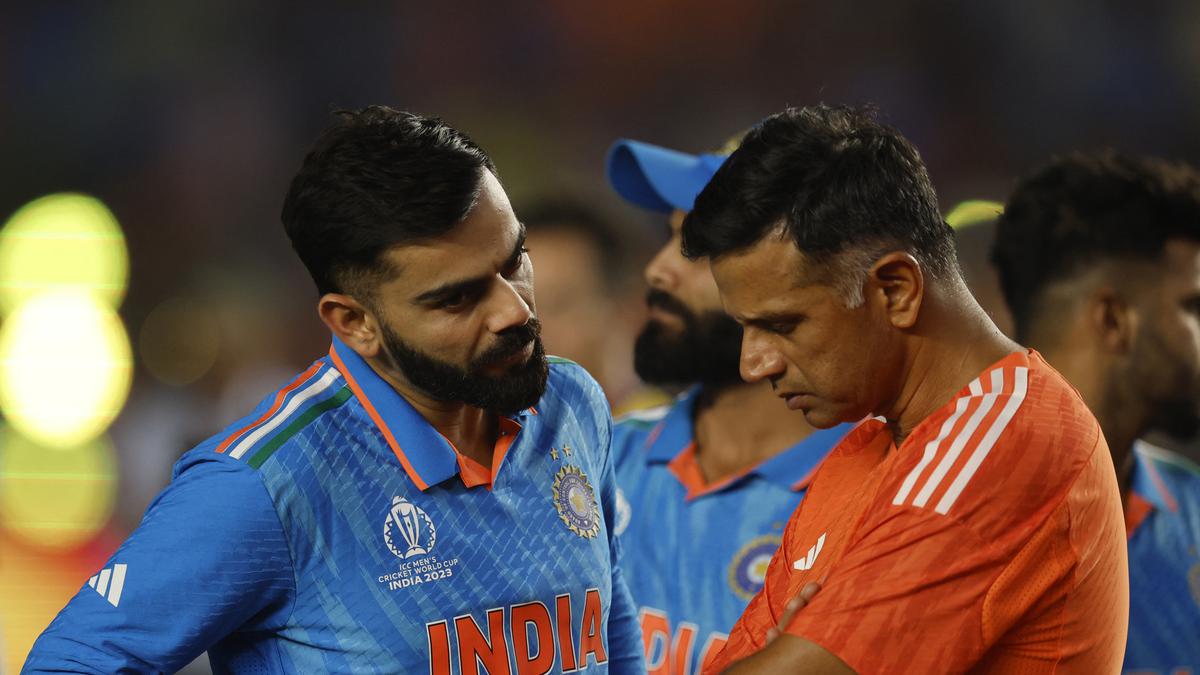 A dull tinge lingered on Rahul Dravid's face right through while he spoke to the media after India lost the World Cup final to Australia in Ahmedabad on November 19. "I have just come immediately after the game and obviously there is disappointment and some strong emotions running in that dressing room. May be once the dust settles, we could reflect on a good campaign until the final. But the dust should first settle," the Indian coach said.
Lauding Rohit Sharma, Dravid said: "Rohit has been exceptional, both as a person and as a leader. He has given all his time for the players and has also played a brand of cricket that was aggressive. Obviously he and the players are upset and as a coach it affects me too as we get to know these players better."
Asked about the game, Dravid offered a fair analysis: "We perhaps were 40 runs short but the way Travis Head played, may be even those 40 runs may not have helped. Australia bowled and fielded well and we kept losing wickets just when a partnership was taking place. We didn't give enough runs for our bowlers to defend."
When an insensitive scribe asked about whether there was fear in the ranks, Dravid bristled but quickly calmed down and said: "We won 10 games in a row and in the final too we had our moments, we were prepared for the game and there was no fear at all."
Dravid refused to dwell on his immediate plans as his coaching contract draws to a close. "To be honest, I was just focused on this campaign. I haven't sat down yet and thought about the future," the coach said before heading back to a dressing room where sadness lingered like a dark shroud.