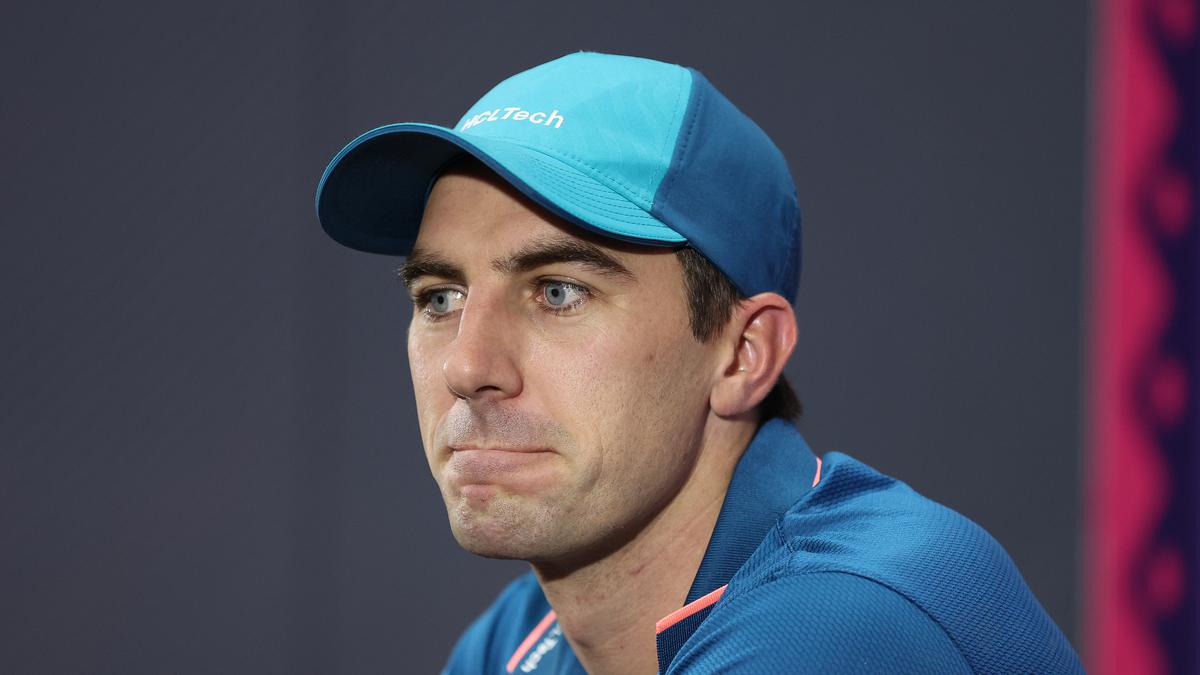 Australia will not have the services of stars Glenn Maxwell and Mitchell Marsh against England, and captain Pat Cummins on November 3 said the teams should have been allowed more players instead of 15 in the squad considering this World Cup's duration.
Maxwell suffered a freak injury during a game of golf while Marsh has returned home for personal reasons, and no definite timeline is marked for their return to action.
Also read: England cricketers resort to inhalers for tackling alarming pollution in India 
"Yeah, to be honest. It's a two-month tournament. You wouldn't want to be in a position like New Zealand. They have had some injuries and, luckily, they've been able to hold Kane (Williamson) in the squad. But if suddenly you had to rule him out, I think that wouldn't be good for cricket or World Cup.
"It's not like you can poach players from other countries, so I always think of as many players as you need, you should be able to pick from," Cummins said during his pre-match press conference.
In that context, Cummins termed the absence of Maxwell and Marsh as not ideal in a phase where the Aussies are trying to earn a semifinal berth.
"Yeah, it's not ideal. Both have been star players of the tournament at different times. We knew at the start of the tournament we were going to need a full squad of 15.
"I'm not even sure we've played the same 11 two games in a row through injury or selection. But we knew over a two-month tournament you're going to have to chop and change a bit," said Cummins.
Cummins, however, hoped that Maxwell would enter the field sooner than Marsh.
"Maxi's, hopefully, for the clash against Afghanistan, so he'll just miss this one. But he trained well yesterday and is taking it day by day. Mitch we'll wait and see — he'll definitely come back.
"I don't think it'll be a super long trip back home to Perth but the main thing is he's back home and we'll give him as much time and space as he needs," he said.
The 30-year-old pacer also hoped that his side would not face any more barricades in their quest to enter the semifinals of the tournament.
"The good thing is we're still three games away from the semis. We need to make the semifinals, but hopefully this is the last little hiccup where we've got a smaller squad to pick from and then once we get closer, we've got a full squad," he said.
Cummins also was a bit surprised by the floundering of defending champions England, who are currently under the pile on the table with just two points from six matches.
"They've got some class players and performed really well in these kinds of tournaments over the last few years.
"A little bit surprised in terms of what's gone wrong, but these tournaments are pretty fickle, sometimes the best-looking teams just don't start off well and then find it hard to kind of gain ground," he added.
Squad size of 15 is perfect, says Glenn Philips
Contrary to Australia skipper Cummins's assessment that teams should have been allowed to pick more players instead of 15 in the squad considering the duration of the World Cup, New Zealand cricketer Glenn Philips said, the number was just "perfect".
"No, I think a squad of 15 is perfect. We're close enough anywhere in the world to fly someone in at any stage if you really absolutely need to," said Philips.
"But you've got 15 players in a squad for a reason and if someone goes down, you try and cover your bases and then obviously with rules and regulations being able to bring someone in if someone has an injury concern is I think it's the format is good as it is," he added.