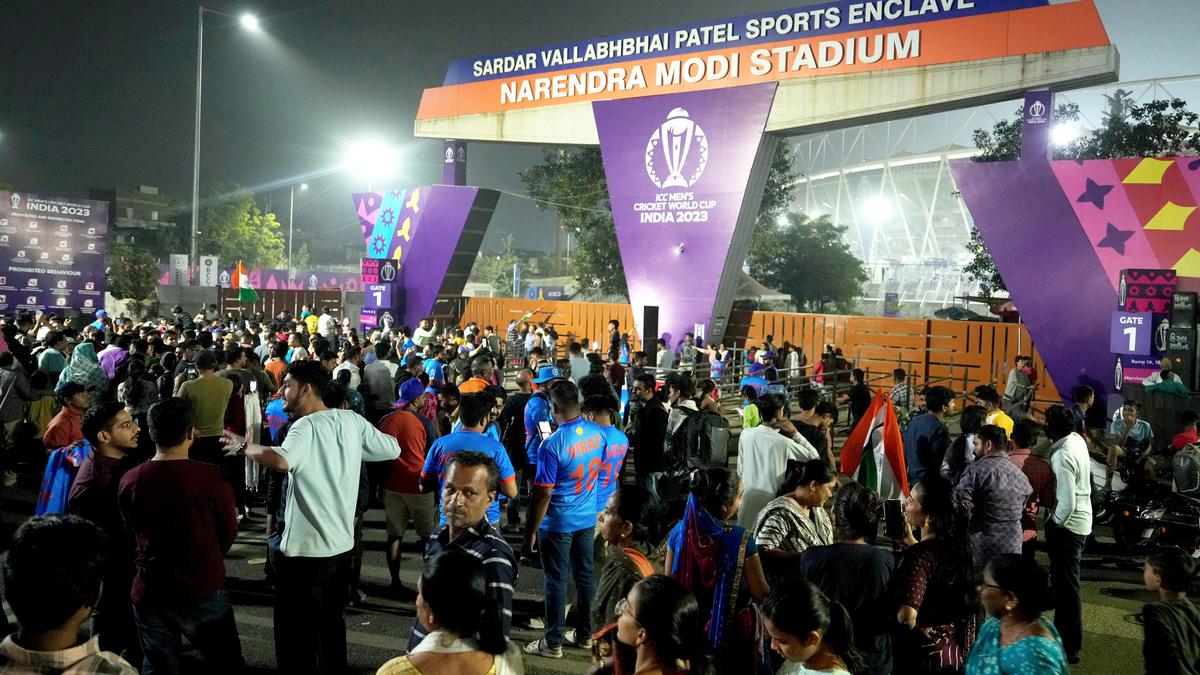 Indian supporters from across the country have gathered outside the Narendra Modi Stadium in Ahmedabad ahead of the 2023 World Cup Final, set to take place on Sunday (November 19) between India and Australia.
Fans are hopeful that India will win the historic tournament. Speaking to ANI, a supporter expressed that India would win the World Cup final match and repeat the historic feat of the 2011 World Cup.
"With the form, we are in I don't think Australia will be able to defeat us," said a cricket fan Arun from Ahmedabad.
On Saturday, Cricket fans offered prayers at Shani Mandir in Vadodara for team India's victory.
Earlier, BCCI vice president Rajeev Shukla said, "The last match of the World Cup is scheduled for tomorrow. Team India has won all league matches and semi-finals. They gave an outstanding performance. I think our team will win the final tomorrow because both our bowling and batting are top-class. All our players are in top form. So, I am very hopeful that we will win the World Cup final tomorrow and lift the trophy."
India and Australia are set to lock horns in the highly anticipated finale on Sunday.
Ahead of the ODI World Cup 2023 final between India and Australia at Narendra Modi Stadium in Ahmedabad on Sunday, 'Men in Blue' skipper Rohit Sharma said that emotionally it is a huge game for himself and the team.
Speaking at the pre-match press conference, Rohit said there are big expectations from Team India. He added that it is important for the players to stay focused during the match.
The Indian skipper also added that playing the final match of the World Cup will be a big thing for him since he grew up watching 50-over format cricket.
"See emotionally, it will be a huge game. There are big expectations. As a player, it is important for us to keep the focus. Rather than thinking about the occasion. Yes, it remains in the back of your mind we cannot hide away from it. For me, it is the biggest moment. I grew up watching One Day Cricket," Rohit said.