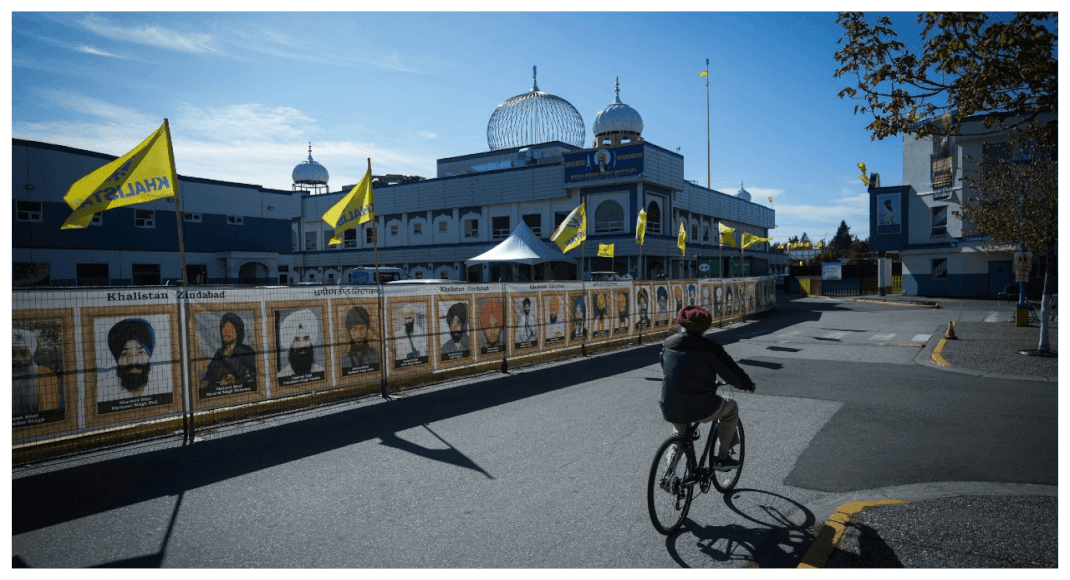 NEW DELHI: Reiterating that
Canada
hasn't shared anything in the Khalistan separatist Hardeep Singh Nijjar murder case that India can assist it with, Indian high commissioner in Ottawa, Sanjay Verma, accused Canada of carrying out a "tainted" probe into the killing.
In an interview to The Globe and Mail, Verma suggested that Canadian PM Justin Trudeau's public allegations about Indian involvement had compromised the investigations.The diplomatic spat following Trudeau's claims saw India expelling 41 Canadian diplomats, although the US and other Canadian partners in the Five Eyes alliance urged India to reconsider its decision and to cooperate with the Canadian probe.
Foreign minister S Jaishankar and his counterpart Melanie Joly are said to be in touch over the issue but India has officially continued to maintain that the allegations made at the highest level by Canada are unsubstantiated and absurd.
"There is no specific or relevant information provided in this case for us to assist them in the investigation. Where is the evidence? Where is the conclusion of the investigation? I would go a step further and say now the investigation has already been tainted. A direction has come from someone at a high level to say India or Indian agents are behind it," said Verma.
India-Canada diplomatic row: Indian High Commission asks Canada to produce evidence in Nijjar's killing
The report quoted Canadian government sources as saying that the intelligence implicating agents of India includes Indian "diplomatic communications" that were picked up by the Canadian Security Intelligence Service, as well as information from an unnamed Five Eyes ally. The US has also said that Canada's allegations are informed by shared Five Eyes intelligence. Verma, however, said any conversation between diplomats are protected and can't be used as evidence in court or publicly released.
"You are talking about illegal wiretaps and talking about evidence. Conversations between two diplomats are secure by all international law. Show me how you captured these conversations. Show me that someone did not mimic the voice," he said, adding that India had made 26 extradition requests to Canada in the past 5-6 years but none had been acted upon.
Speaking about the hate speeches and targeting of Indian diplomats, Verma said he was concerned about his own and the safety of his consul generals. India recently resumed visa services for certain categories of Canadian nationals after Canada enhanced the security for Indian diplomats.
Verma urged Canada to rein in Canadian nationals who wanted to "dismember" India, saying this was the core issue. He, however, said despite the strained ties, India was ready to expand business ties and to resume talks for a trade deal. Canada had pulled out of the talks following the dispute over the killing. "The deal should be signed as soon as possible so that traders and investors can take advantage of that," he said.
Watch India-Canada diplomatic row: Indian High Commission asks Canada to produce evidence in Nijjar's killing