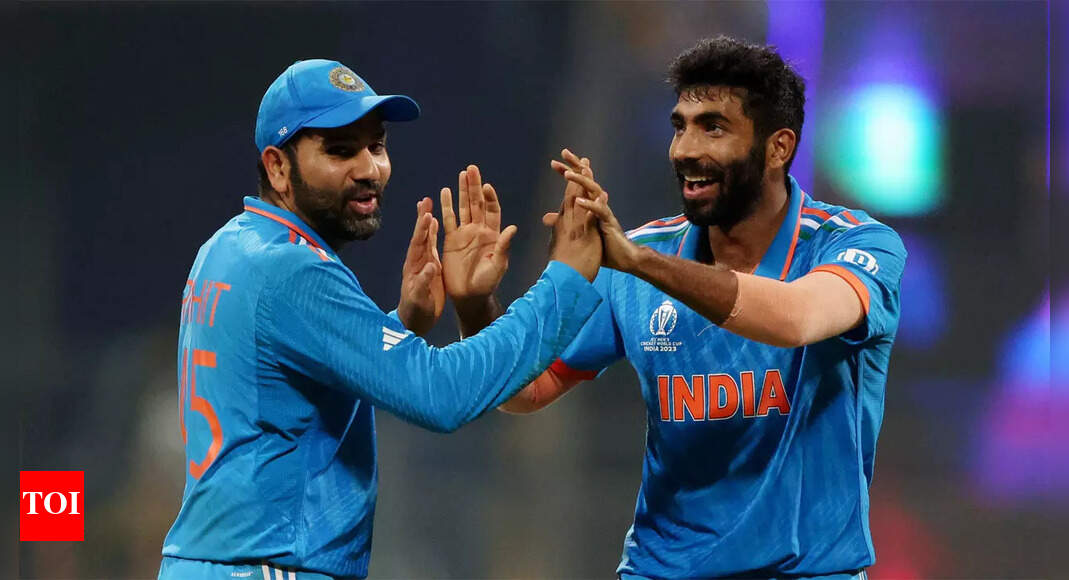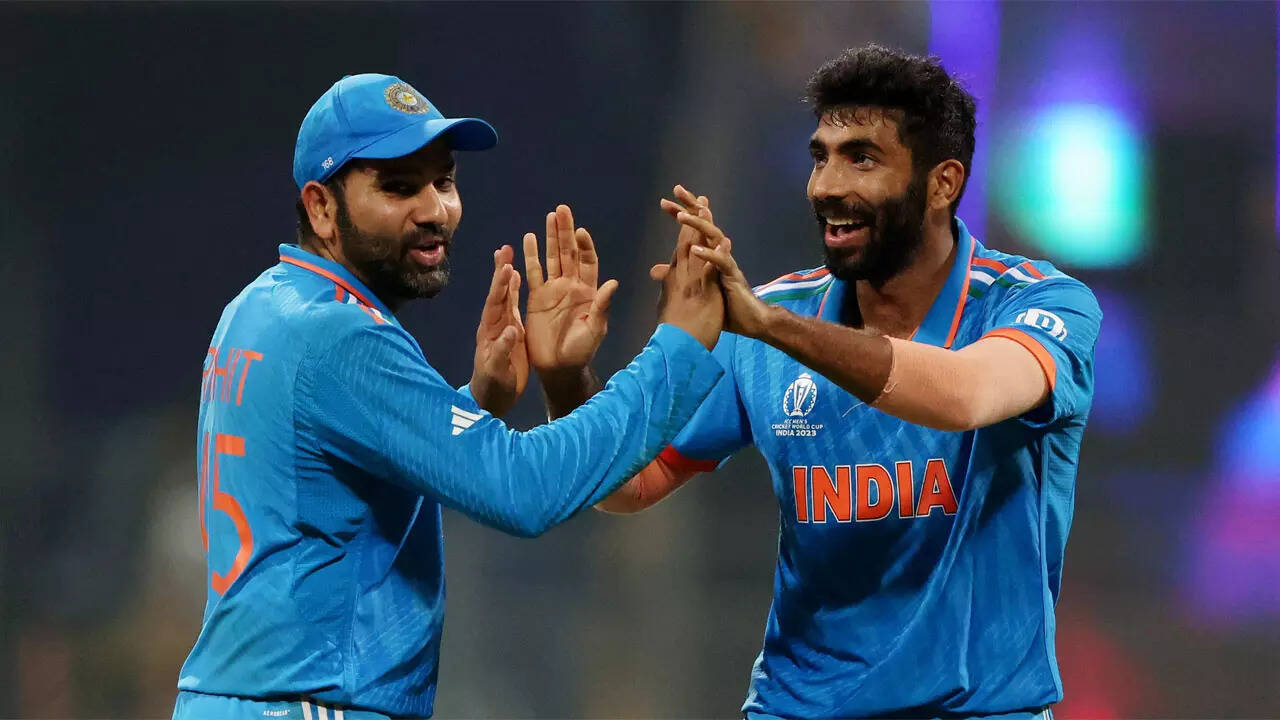 NEW DELHI: With pace trio of Jasprit Bumrah, Mohammed Shami and Momammed Siraj firing in unison and spinners providing them perfect support, batting great Gundappa Viswanath feels India holds edge over Australia in the bowling department ahead of the World Cup final in Ahmedabad on Sunday.
Rohit Sharma
too has been leading the way with the bat, giving the team rapid starts but Viswanath wants the skipper to score a big hundred in the summit clash.
After 10 wins in as many games, Rohit-led side now has its eyes set on a third World Cup title.
"Sometimes when you are not getting a break, Shami comes and straightaway gets you a wicket. Just see how many times he got first-ball wickets. Unfortunately, Hardik (Pandya) got injured and he (Shami) came and grabbed the opportunity," Viswanath told PTI.
"He (Shami) hits the deck and got some pace. He skids through, that's the beauty of his bowling, so it goes a bit rapidly and surprises the batsmen. Others also, (Jasprit) Bumrah is Bumrah, he has a good repertoire and (Mohammed) Siraj getting better.
"All in all, our attack is more balanced than Australians, no doubt."
So, does the Indian team has an edge in the bowling department?
"Yeah, exactly. The two spinners (Kuldeep Yadav and Ravindra Jadeja) also bowled superbly. For them, it is only (Adam) Zampa. But against India, he (Zampa) might struggle to get wickets."
'Australia's bowling is a bit inconsistent'
The 74-year-old Viswanath, who was part of the Indian team during the 1975 and 1979 World Cups, feels Australia's bowling is "a bit inconsistent."
"If (Mithcell) Starc doesn't get his line and length from the first over, then he goes for runs. (Pat) Cummins is taking wickets here and there but he is leaking runs," said Viswanath, who is commentating for Star Sports Kannada in the World Cup.
"The only consistent bowler is (Josh) Hazlewood and is a great bowler. Zampa is there to pick wickets. Maxwell is doing well and yesterday Travis Head also came in."
'Rohit's aggressive batting is the key'
With one hundred and three fifties, Rohit has amassed 550 runs but he has often got out in the 40s after an aggressive start and Viswanath wants the opener to convert the starts to a big score in the final.
"The way Rohit has been giving aggressive starts in the powerplay even though he is not getting big scores like 100 which he is capable of… the other batters are following that pattern," he said.
"From the beginning, Kohli doesn't go for sixes, he tries to work it out, for Rohit is setting the base. All know Shubman hits clean and so it is the key for the latter batsmen to come and get going.
"This is the final, so he (Rohit) should carry on. We all know what kind of batter he is, he's capable of scoring 150 if not more, that should be on his mind. Instead of giving platform to other batters, once he gets in and comes closer to powerplay, he should continue, that will help the team and give more worry to opponent."
'It won't be a cakewalk'
India might have been unconquered so far in the tournament but Viswanath doesn't want to tag them favourites going into the final.
"Australia's batting is quite good. David Warner and Travis Head can destroy any bowler and with Mitchell Marsh, and (Steve) Smith, if Maxwell comes good, it is a balanced side. So can't say that India can (win)," he said.
"I mean, India should win but you can't take it for granted. It won't be a cakewalk. If Australia gets an inch they won't leave it, that is their hallmark. Till the last ball, they will fight. So, it is going to be one hell of a match."
India had defeated Australia in their tournament opener but overall, the hosts have won only five times in 13 World Cup meetings against the team from Down Under.
"It is going to be a terrific match. India playing in India, and especially like the way they are playing in all departments, this gives a lot of hope to the fans," he said.
ICC World Cup 2023: Cricket fever takes on Ahmedabad, hotel room prices surge upto Rs 1.2 lakh
"Sometimes you lose faith when you see a big partnership of opposition but that time also they kept their head high, that's an a terrific approach. We managed to carry on with five bowlers and never felt the need for a sixth bowler.
"Terrific approach, terrific consistency and everyone knows their job, all the batters are doing well, and bowling and captaincy are also good. So, one more game to go," he signed off.
(With inputs from PTI)