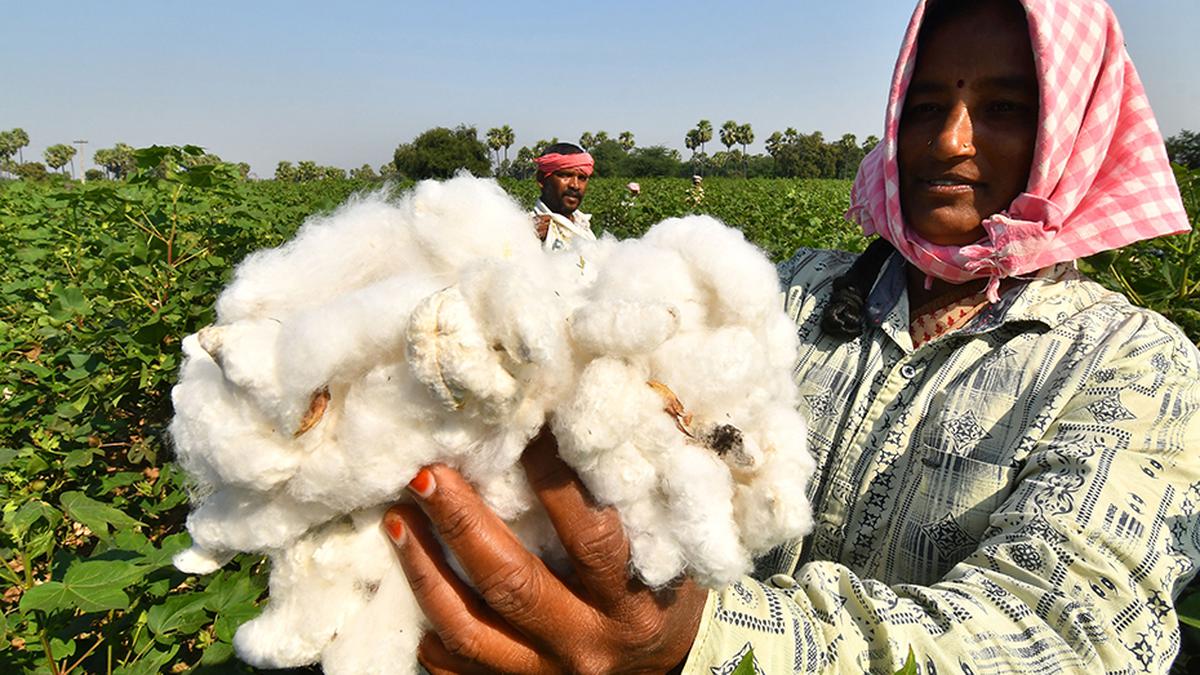 Cotton production during 2023-2024 cotton season is expected to be 6% lesser than the season that ended on September 30.
The Committee on Cotton Production and Consumption, which met on November 6, estimated cotton production in the current season (October 2023 to September 2024) to be 316.57 lakh bales (170 kg each) as against 336.60 lakh bales in 2022-2023.
The total consumption by textile mills is expected to be 294 lakh bales compared with 295 lakh bales last season. Exports are likely to be 25 lakh bales and imports 12 lakh bales. The committee projects production to be lower in the central (Gujarat, Maharashtra, and Madhya Pradesh) and southern zones (Telangana, Andhra Pradesh, Karnataka and Tamil Nadu).
Cotton production is affected by pink bollworm and inadequate monsoon in many parts, said Atul Ganatra, president of the Cotton Association of India. According to Nishant Asher, secretary of Indian Cotton Federation (ICF), the main issue this year will be demand and not supply. The daily arrivals to the market at present is 70,000 to one lakh bales. Currently, Indian cotton prices are on a par with the international prices. If the international prices decline, Indian cotton will become expensive. This will hit the domestic textile industry further, he said.
The International Cotton Advisory Committee said in a press release on November 1 that global cotton production in 2023-2024 is expected to be higher 3% (25.42 million tonnes) and consumption lower by 0.43 % (23.35 million tones), thus resulting in global stocks seeing 10% jump.
"Cotton prices will remain low because global demand for textiles and clothing is very low," said J. Thulasidharan, president of the ICF.
The price of Shankar-6 variety of cotton on Monday, November 6, was ₹57,000 per candy.