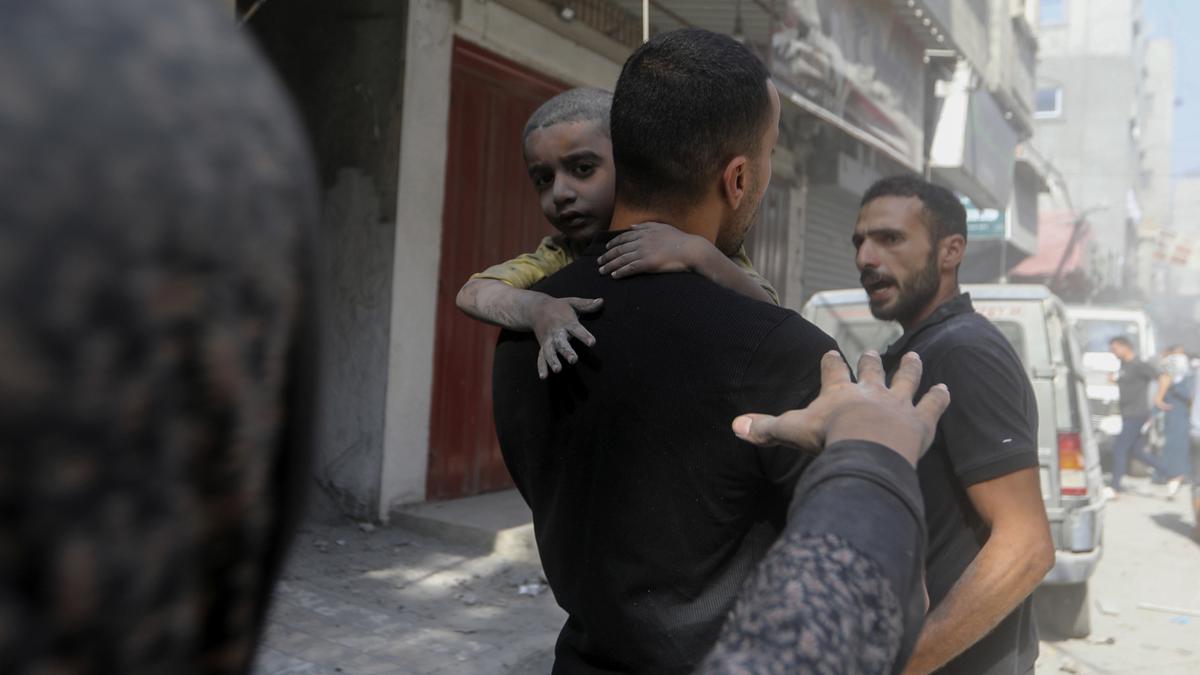 Israeli troops advanced further toward Gaza City on Thursday, battling with Hamas militants as the Palestinian death toll surged above 9,000. In the nearly four weeks since Hamas launched its deadly attack on Israel, U.S. and Arab leaders are ramping up pressure on Israel to at least briefly pause its attacks in order to aid civilians.
Israel has allowed more than 260 trucks carrying food and medicine through the crossing, but aid workers say it's not nearly enough.
Roughly 800 people — including hundreds of Palestinians with foreign passports and dozens of injured — have been allowed to leave the Gaza Strip via the Rafah crossing under an apparent agreement among the U.S., Egypt, Israel and Qatar, which mediates with Hamas.
The Palestinian death toll in the Israel-Hamas war has reached 9,061, according to the Hamas-run Health Ministry in Gaza. In the occupied West Bank, more than 130 Palestinians have been killed in violence and Israeli raids.
More than 1,400 people in Israel have been killed, most of them in the Oct. 7 Hamas attack that started the fighting, and around 240 hostages were taken from Israel into Gaza by the militant group.
– AP