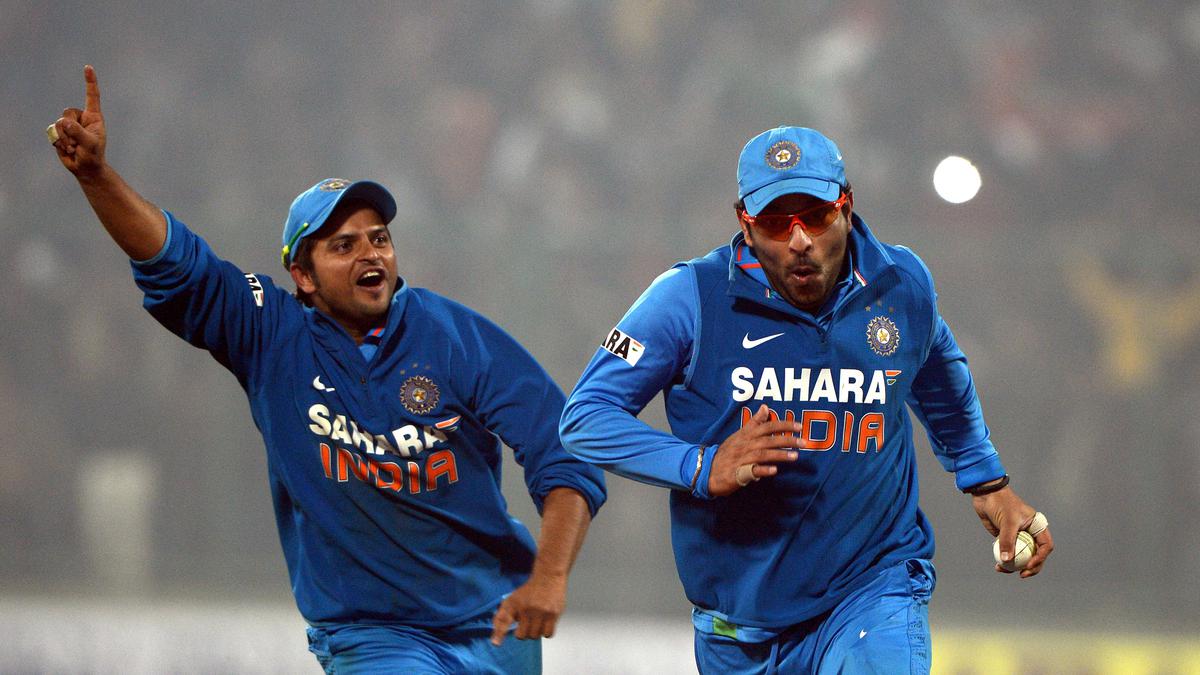 As the Men in Blue square off against Australia in an ODI World Cup final at the Narendra Modi Stadium on Sunday, Suresh Raina — one of the key members of India's World Cup-winning team of 2011 — believes that it will be a battle between an aggressive Indian captain Rohit Sharma and an aggressive Australian team.
"Our team looks very strong under Rohit's leadership. It has all bases covered. But then, Australia is an aggressive team. So, it will eventually come down to a battle between an aggressive team and an aggressive captain," Raina told Sportstar.
Having seen Rohit evolve as a cricketer, Raina believes that it is important to keep calm. "Rohit loves playing against Australia, and even has a double century against them. Rohit recently told the media that whatever be the situation, the team has to be calm, and that's certainly the key. If you remain calm in high-pressure matches, results will follow," Raina said.
"Only if you are calm, you can make right decisions. India has the edge because Australia is already worried about our bowling attack with (Jasprit) Bumrah, (Mohammed) Shami, Kuldeep (Yadav) around. These three bowlers are going to trouble the Aussie batters…"
"I saw pictures of the Ahmedabad surface where they were using heavy rollers. If you are doing heavy rolling, then it will be a wicket similar to the one where we had the India vs Pakistan game. It will be a tad slow and whichever team wins, they will hope to put runs on the board and put pressure on the opponent," Raina said.
In such a scenario, he expects India to bat first and put up a total around 350 and then unleash its bowlers. However, in big-ticket events, plans may often derail, and that's where, Raina believes, the middle-order needs to step up.
"Virat and Rohit are always doing well. But my main guys will be Suryakumar (Yadav) and Shreyas Iyer.
"They both play aggressively. Our top two — Shubman Gill and Rohit — are doing well anyway, but in the final, it needs to be seen how the middle-order — especially Shreyas and Surya — handle pressure in case a few wickets fall early on," Raina said.
Though there are debates on whether India should bring in the seasoned Ravichandran Ashwin for the final, Raina feels otherwise.
"I don't think they will change the winning combination against Australia. You can't take any chances against such a team with just two fast bowlers in the ranks," he said.
"Had Hardik (Pandya) been around, it would have been a different thing. But I think India will go with the same team, and I doubt that they will bring in Ashwin by replacing Siraj. Siraj has done really well and his ability to swing and seam will help India in these conditions.
"One should keep in mind how he bowled Babar Azam beautifully at the same ground last month."