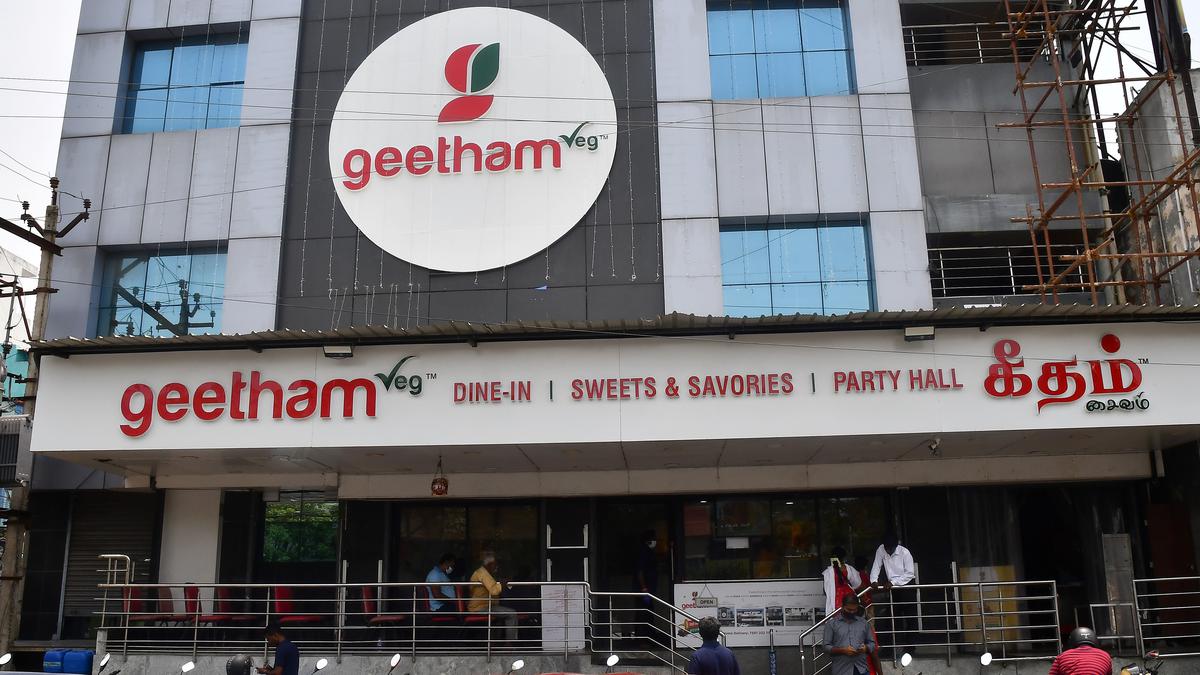 The Madras High Court on Thursday, November 2, 2023 permitted former franchisees of Sangeetha Caterers and Consultants LLP, to run their restaurants across Chennai city under the brand name of 'Geetham', after changing the colour scheme of their logo and issuing advertisements in two newspapers clarifying that they have nothing to do with the Sangeetha restaurants.
The First Division Bench of Chief Justice Sanjay V. Gangapurwala and Justice D. Bharatha Chakravarthy passed the orders while disposing of an appeal filed by the former franchisees against an injunction granted by a single judge of the High Court on September 22, 2023 restraining them from continuing to run their business under the brand name of Geetham.
The interim injunction had been granted by the single judge following a civil suit filed by Sangeetha Caterers alleging infringement of trademark by the former franchisees, even after the expiry of the franchisee agreement on May 31, 2022. The plaintiff contended that the customers were being misled, and believedboth Sangeetha and Geetham were the same.
It also relied upon promotions made by Geetham restaurants in June 2022 stating that only the name had changed while the taste, quality of food, service and ambience remained the same. The single judge found substance in the arguments of Senior Counsel A.K. Sriram and concluded that a deceptive trademark had certainly caused confusion in the minds of the customers.
However, after taking the order on appeal before the Division Bench, Senior Counsel P.S. Raman, representing the former franchisees, told the court that his clients were willing to change the colour scheme of Geetham if it was found to be similar to that of Sangeetha and that they would also issue advertisements dissociating themselves from Sangeetha restaurants.