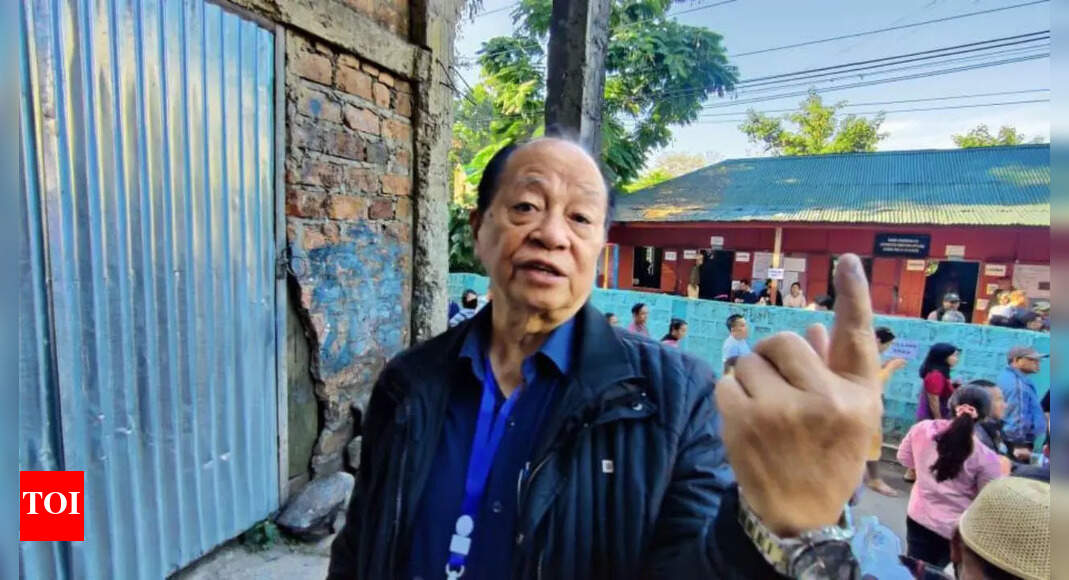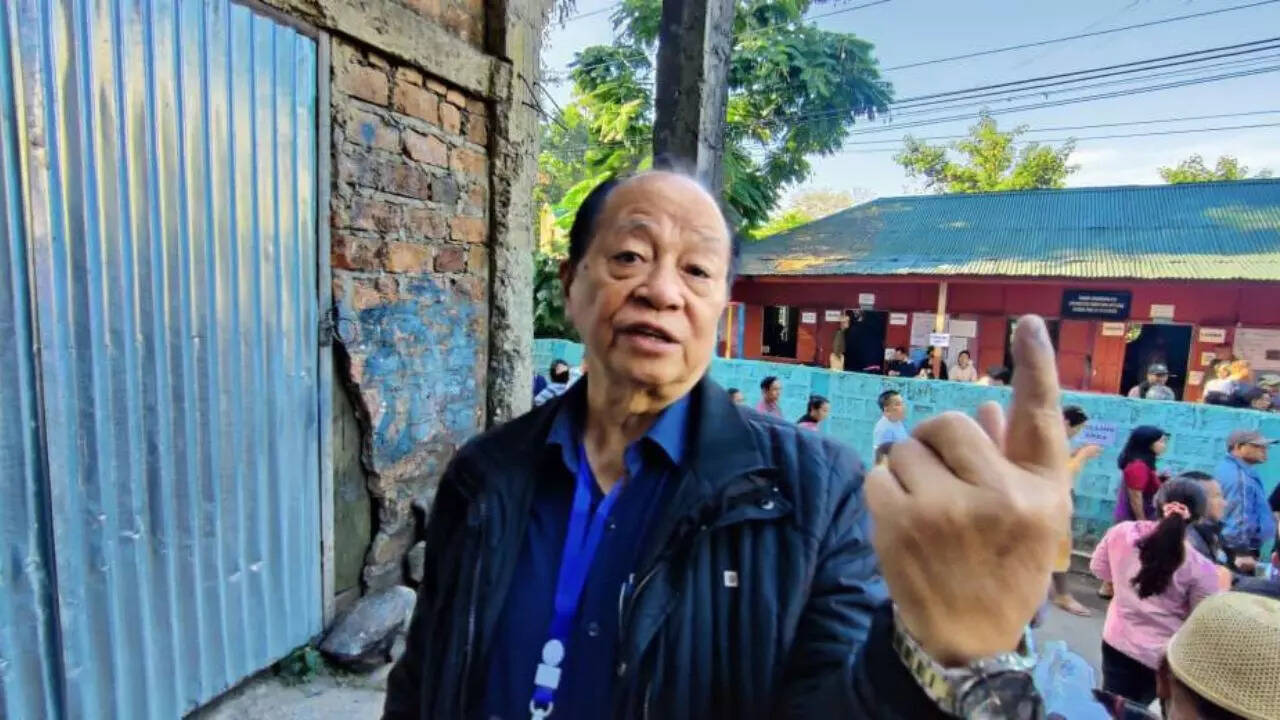 AIZAWL:
Mizoram
Congress chief Lalsawta on Tuesday cast his vote at a polling station at Mission Vengthlang in Aizawl as voting started in the state.
Lalsawta is contesting the election from Aizawl West-III.
"We are confident that we will form the government. In this constituency, it is difficult to prophesy. But I think we can come on top," Lalsawta said speaking to after casting his vote.
Speaking about the seats the Congresshopes to win in the elections, Lalsawta said, "Some people have suggested 26, some have suggested more than that.We have already considered the possibility of securing 22."
Lalsawta is up against ZPM candidate VL Zaithanzama and MNF candidate K Sawmvela. Lalsawta won the state elections in 2008 and 2013 from Aizawl East II.
However, he lost the seat to MNF's Robert Romawia Royte in 2018. While MNF won the seat with 41.4 per cent votes, Lalsawta was restricted to 26.9 per cent votes.
Lalsawta had been the Finance Minister of Mizoram from 2008 to 2018. He was appointed the president of the Pradesh Congress Committee in 2021, succeeding Lal Thanhawla, the longest-serving Chief Minister of Mizoram.
Earlier in the day, Mizoram Chief Minister Zoramthanga was unable to cast his vote in the Mizoram assembly elections since the electronic voting machine was not working.
The Mizo National Front (MNF) President went to cast his vote in the morning hours today at 19-Aizawl Venglai-I YMA Hall polling station under the Aizawl North-II assembly constituency.
"Because the machine was not working. I was waiting for some time. But since the machine could not work I said that I will visit my constituency and I will vote after the morning meal," the Chief Minister said speaking to ANI.
Polling for the Mizoram Assembly began on Tuesday, the counting of which is scheduled on December 3. The voting began at 7 a.m. on Tuesday and will continue till 3 p.m. A total of 174 candidates are in the fray.