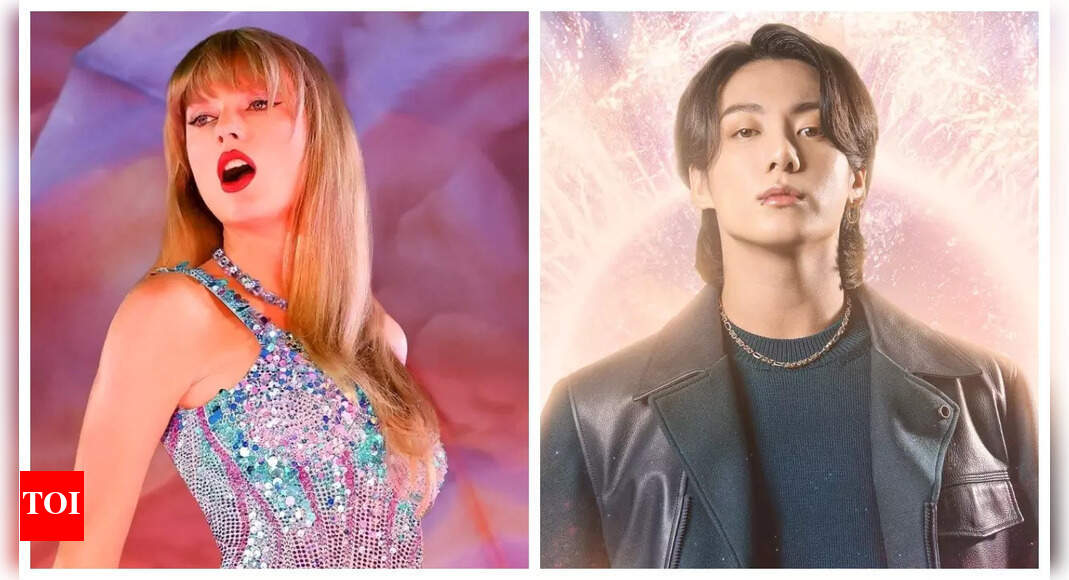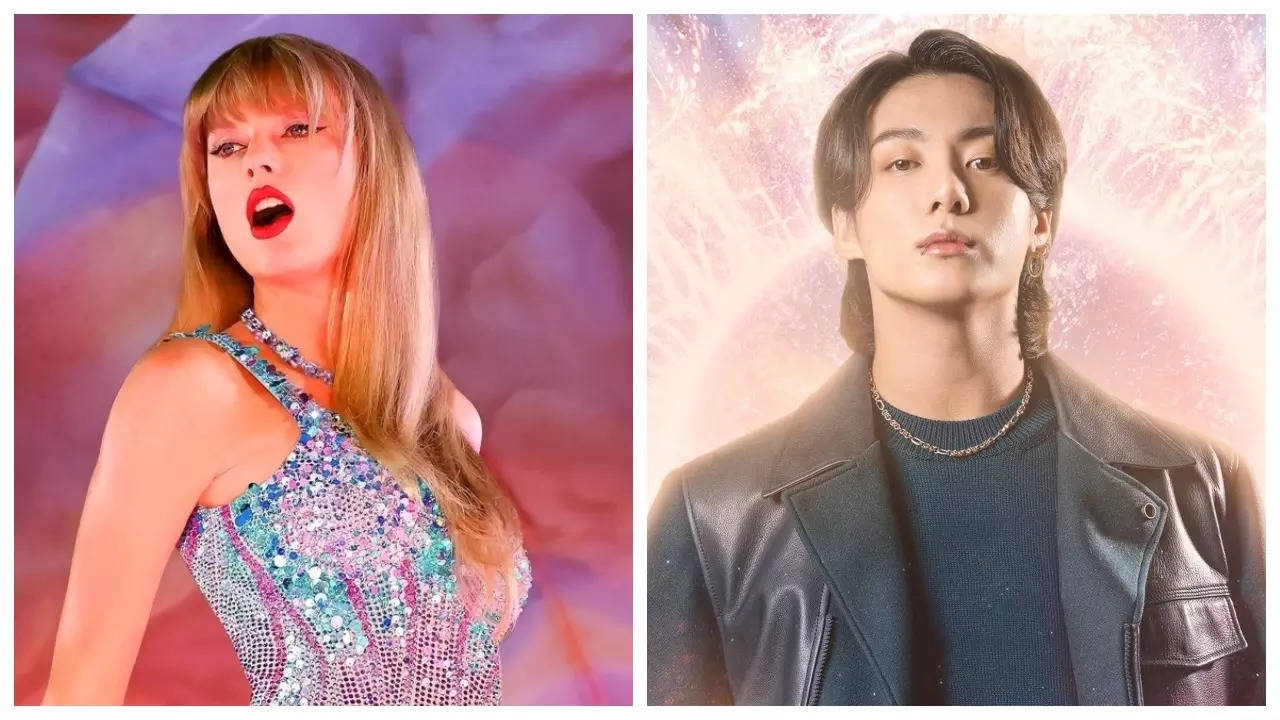 In a virtual celebration of musical talent, the 2023 MTV European Music Awards (EMA) witnessed
Taylor Swift
emerge as the night's biggest winner, securing three awards, while Jung Kook took top honours in the Korean section.
The awards were announced without a traditional ceremony, marking a significant departure from the show's history since its inception in 1994.MTV took this unprecedented step due to ongoing global events, as outlined in a statement released on October 19. "Given the volatility of world events, we have decided not to move forward with the 2023 MTV EMAs out of an abundance of caution for the thousands of employees, crew members, artists, fans, and partners who travel from all corners of the world to bring the show to life," MTV EMA announced on October 20.
The statement continued, "The MTV EMAs are an annual celebration of global music. As we watch the devastating events in Israel and Gaza continue to unfold, this does not feel like a moment for a global celebration. With thousands of lives already lost, it is a moment of mourning."
Despite the cancellation of the live event, the MTV EMA handed out awards to celebrate the outstanding achievements of artists in various categories. Taylor Swift clinched the Best Artist, Best Live, and Best Video awards for her chart-topping track "Anti-Hero." However, the Best US Act honour eluded her grasp, as it was awarded to the formidable Nicki Minaj, who also secured the title of Best Hip-Hop artist.
Jung Kook, of the renowned K-pop group BTS, and the Italian rock sensation Maneskin were double winners in their respective categories. Jung Kook secured Best K-Pop and Best Song for "Seven," featuring Latto, while Måneskin reigned as the Best Rock artist and Best Italian Act.
Rema, hailing from the Afrobeats genre, triumphed in the newly-introduced Best Afrobeats category.
Other notable winners included David Guetta, who claimed the Best Electronic award. A complete list of the 2023 MTV EMA winners is provided below.
Complete List of 2023 MTV EMA Winners:
Best Afrobeats: Rema
Best Alternative: Lana Del Rey
Best Artist: Taylor Swift
Best Collaboration: KAROL G and Shakira – "TQG"
Best Electronic: David Guetta
Best Hip Hop: Nicki Minaj
Best K-Pop: BTS' Jungkook
Best Latin: Anitta
Best Live: Taylor Swift
Best New: Peso Pluma
Best Pop: Billie Eilish
Best Push: Tomorrow X Together
Best R&B: Chris Brown
Best Rock: Måneskin
Best Song: BTS' Jungkook featuring Latto – "Seven"
Best Video: Taylor Swift – "Anti-Hero"
Additionally, the 2023 MTV EMA recognized regional talent through the Best Local Act Awards, acknowledging artists and acts from various countries.
Full List of 2023 MTV EMA Best Local Act Awards:
Best African Act: Diamond Platnumz
Best Asia Act: BE:FIRST
Best Australian Act: Kylie Minogue
Best Brazilian Act: Matue
Best Canadian Act: Shania Twain
Best Caribbean Act: Young Miko
Best Dutch Act: FLEMMING
Best French Act: Bigflo & Oli
Best German Act: Kontra K
Best Hungarian Act: ajsa luna
Best India Act: Tsumyoki
Best Italian Act: Måneskin
Best Latin America North Act: Kenia OS
Best Latin America Central Act: Feid
Best Latin America South Act: Lali
Best New Zealand Act: SIX60
Best Nordic Act: Käärijä
Best Polish Act: Doda
Best Portuguese Act: Bispo
Best Spanish Act: Samantha Hudson
Best Swiss Act: Gjon's Tears
Best UK & Ireland Act: Tom Grennan
Best US Act: Nicki Minaj
Check Out Latest English Official Music Video Song 'I Know Places' Sung By Taylor Swift