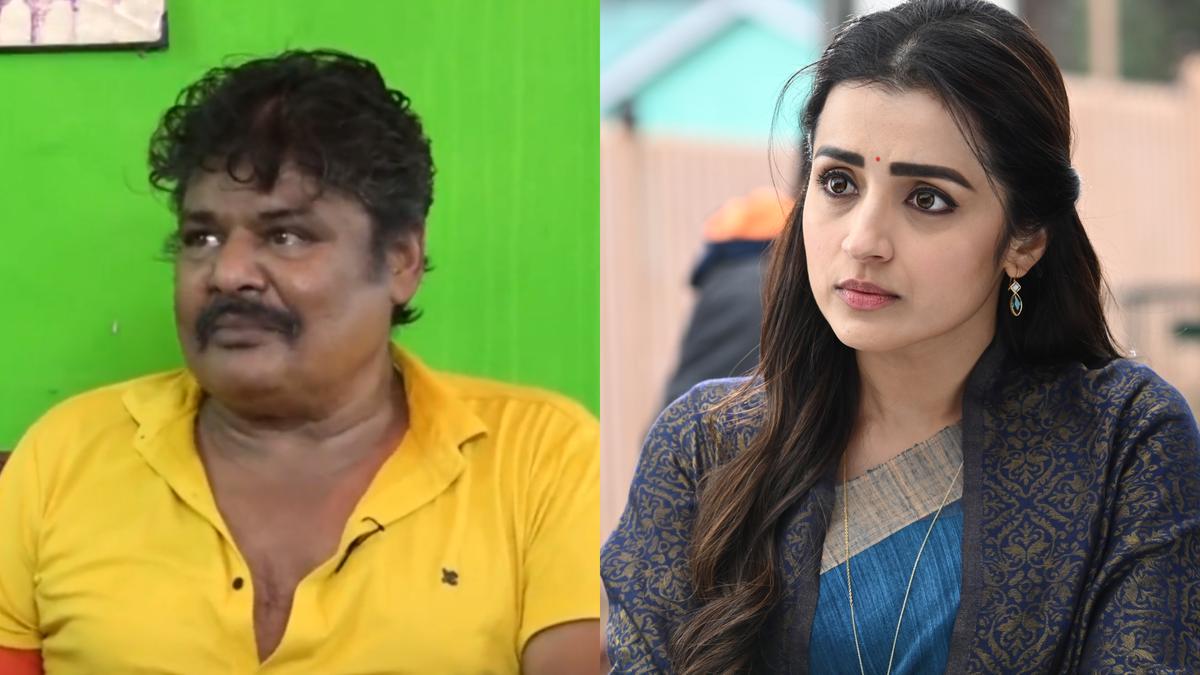 Actor Mansoor Ali Khan's derogatory comments on actor Trisha have caused a stir on the internet, and today, the Nadigar Sangam (The South Indian Artistes Association) issued a statement condemning Mansoor for the comments.
"It was shocking to see a senior actor like Mansoor Ali Khan make such derogatory comments about his female colleagues. The cinema industry continues to be a difficult field for women to enter and succeed in, and hence, it's disheartening to see such comments about actresses who are overcoming so many obstacles in their careers. We condemn Mr Mansoor Ali Khan for the comments he made on fellow actresses. It is deeply saddening to see an actor, director and producer behave irresponsibly," read the statement.
"Due to this disgraceful act, Nadigar Sangam is considering a tentative ban on Mansoor until he realises his mistake and issues a public apology. We also urge other actors to exercise care and caution while speaking to the public," the statement added.
Nadigar Sangam's statement comes a day after Trisha released a strong statement on social media against her Leo co-star.
In a recent interview, Mansoor, who played an important cameo in director Lokesh Kanagaraj's blockbuster film Leo, made derogatory remarks about not getting the chance to share screen space with Trisha in the movie, and "not getting bedroom scenes with her."
Following this, Trisha tweeted, "I strongly condemn this and find it sexist, disrespectful, misogynistic, repulsive and in bad taste. He can keep wishing but I am grateful never to have shared screen space with someone as pathetic as him and I will make sure it never happens for the rest of my film career as well. People like him bring a bad name to mankind."
Earlier today, many news portals reported on a WhatsApp message believed to be Mansoor's response to the controversy following Trisha's statement. "This is a misunderstanding caused by those who want to defame me ahead of my film's release and ahead of the elections. In that interview, I merely expressed missing out on sharing the screen with Trisha." The statement went on to state that only an edited version of the interview was shown to Trisha and that Mansoor has always respected his fellow actors.
The incident has certainly created a stir on social media. Several members of the Tamil film fraternity, including director Lokesh, director Karthik Subbaraj, singer Chinmayi Sripada, actor-politician Khushbu Sundar, and actor Malavika Mohanan, voiced their support for Trisha and condemned Mansoor for his vile statements.