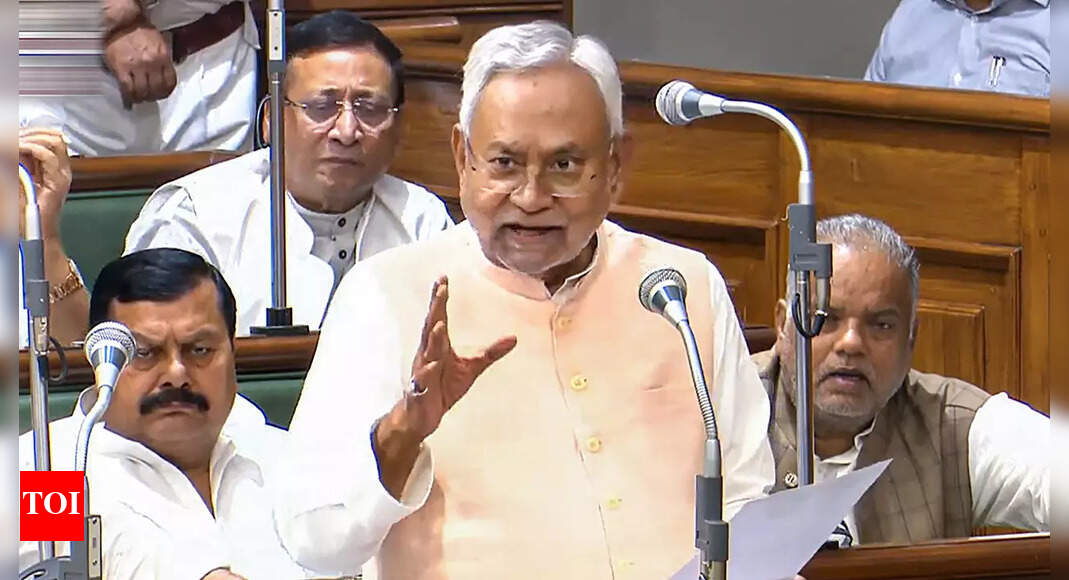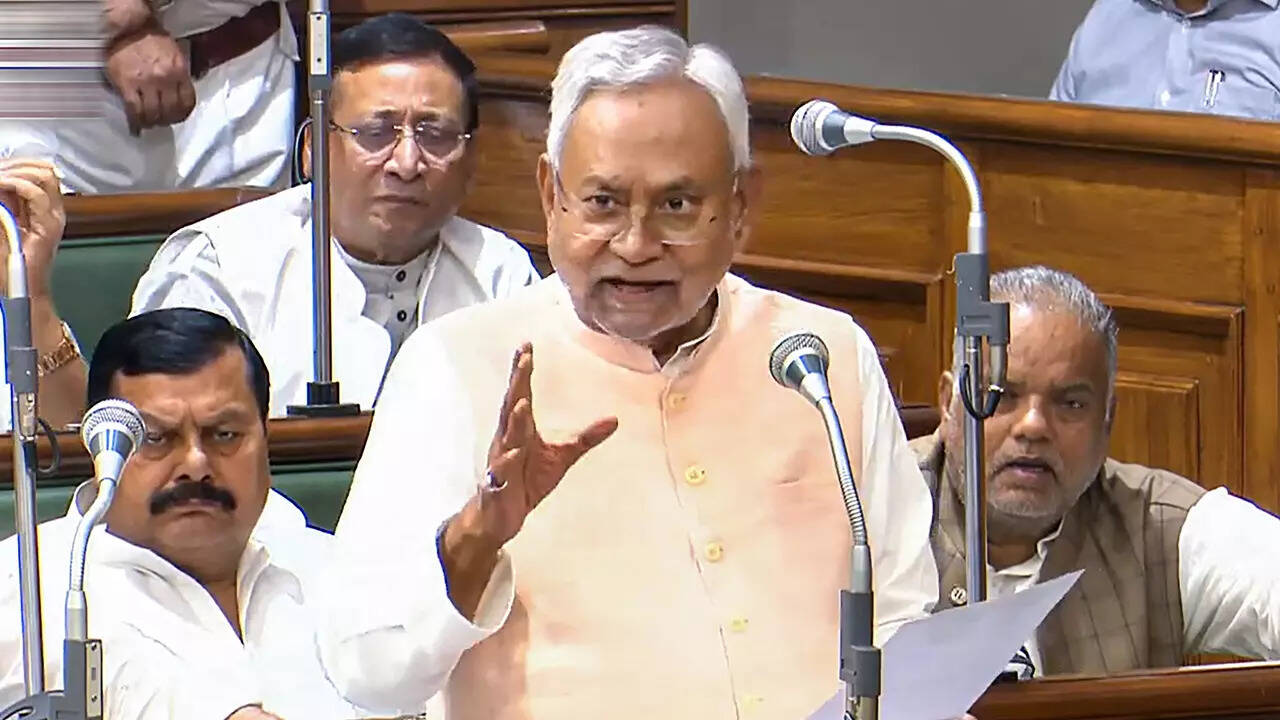 NEW DELHI: Bihar chief minister Nitish Kumar on Tuesday stirred a row as he tried to explain graphically on the floor of the assembly the role of women's education in birth control. The chief minister went on to graphically describe how an educated married girl could ask her husband to not complete the act to ensure she does not get impregnated.
"When an educated girl gets married, she can help in population control by stopping her husband from impregnating her and this has actually helped in population control,"
Nitish Kumar
said much to the surprise of many women members in the assembly.
Nitish Kumar's remarks evoked strong reactions from the BJP who alleged that the Bihar chief minister did not respect women. "Whatever he was saying could have been said with dignity. He is insensitive and he does not respect women," said BJP MLA Nikki Hembrom.
However, Bihar deputy chief minister
Tejashwi Yadav
defended his boss and said, "It is wrong if someone misinterprets what the chief minister said. The statement of the CM was regarding sex education. People are hesitant whenever the topic of sex education is discussed. But this is now taught in schools. Science and biology are part of curriculum in schools and children learn it."
"The chief minister said what should be done practically to stop the increase in population. This should not be taken in a wrong manner. It should be taken as a sex education," Tejashwi said in defence of Nitish Kumar.