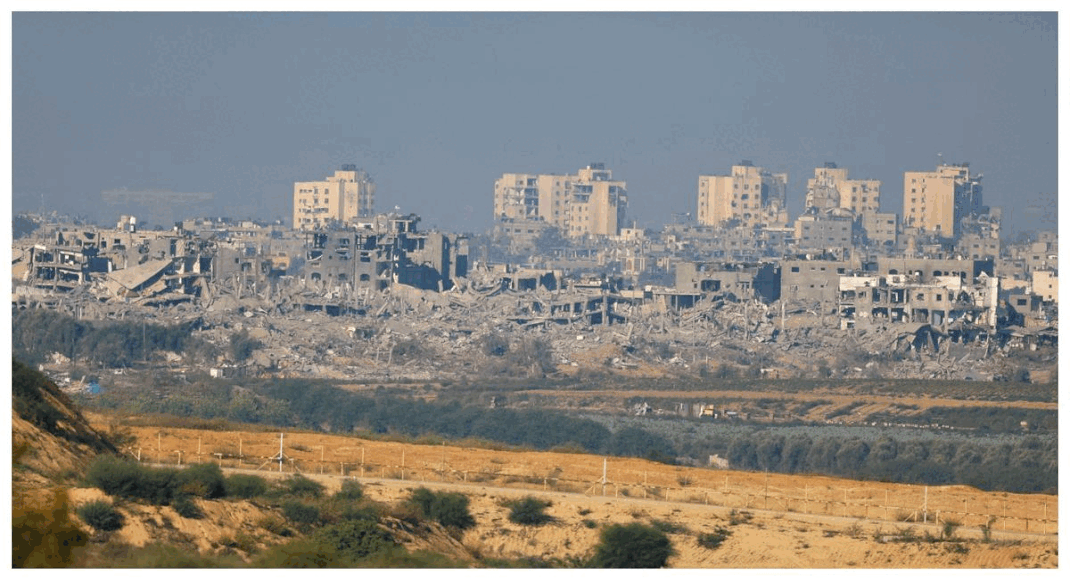 NEW DELHI: Saudi Arabia has been detaining individuals at the holy sites in Mecca and Medina for showing support for Gaza and praying for Palestine. According to a report in the Middle East Eye, a British actor and presenter, Islah Abdur-Rahman, during a pilgrimage in Mecca, was detained for wearing a Palestinian keffiyeh and carrying a Palestinian-colored tasbih.He recounted his experience to Middle East Eye, saying, "I was stopped by four soldiers for wearing a white keffiyeh around my head and a Palestinian coloured tasbih [rosary beads] around my wrist," and described being taken to an off-site detention center for interrogation.
Abdur-Rahman noted that the focus of the soldiers was clearly on his scarf, as they repeatedly mentioned 'Palestinian keffiyeh' while examining it. He was eventually released but warned against wearing the scarf.
Israel-Hamas War: Saudi Crown Prince pushes for immediate ceasefire in Gaza
As per Abdur-Rahman: "Eventually, when I was let go, a worker came up to me, picked up my scarf and said, 'This is not good, Israel-Palestine is not good, so don't wear it, it's not allowed.'"
He signed a release form and gave his fingerprints before leaving the keffiyeh behind. The experience, happening during a spiritual journey, left him initially scared and then heartbroken, empathizing with what Palestinians endure regularly.
This incident occurred amid ongoing violence in Gaza, with recent bombings resulting in over 11,000 Palestinian deaths, including more than 4,000 children. Abdur-Rahman expressed his disappointment, especially given the context of a place of worship. He shared his experience on Instagram to highlight the plight of Palestinians and their lack of voice.
He has since received online hate messages from some Saudi Arabians defending the ban on flags or symbols in worship places. Abdur-Rahman's experience is not isolated, with similar accounts emerging. An Algerian man was arrested in Saudi Arabia for praying for Palestinians. He was detained for six hours, questioned, and his phone was confiscated to delete a video of his prayers for Gaza, the Middle East Eye report said .
The head of religious affairs at the Grand Mosque, Abdul Rahman al-Sudais, advised against explicit comments or gestures regarding the war in Gaza.
In fact, the conflict between Israel and Hamas has placed Saudi Arabia in a challenging situation. The ongoing war between Israel and Hamas presents a complex challenge for Saudi Crown Prince Mohammed bin Salman (MBS). The escalating violence poses a significant threat MBS's attempts to normalize relations with Israel and to foster the diversification of Saudi Arabia's economy.
The coming normalisation of Saudi Arabia-Israel relations is said to be one of key motivations behind Hamas's attack on Israel on October 7.
US President Joe Biden has said that Hamas was motivated to attack Israel in part by a desire to stop that country from normalizing relations with Saudi Arabia. "One of the reasons … why Hamas moved on Israel, is because they knew I was about to sit down with the Saudis," Biden said at a campaign fundraiser last month. The US president indicated that he thinks Hamas militants launched a deadly assault on October 7 because, "Guess what? The Saudis wanted to recognize Israel" and were near being able to formally do so.
Jerusalem and Riyadh had been steadily inching closer to normalization, with Biden working to help bring the two countries together, announcing plans in September at the Group of 20 summit in India to partner on a shipping corridor.
However, the Israel-Hamas war is also likely to stall other diplomatic initiatives in the Middle East. The continued presence of Israeli forces in Gaza significantly diminishes the prospects of reinvigorating the indirect talks between Israel and Saudi Arabia, which have been facilitated by the Biden administration.
(With inputs from agencies)