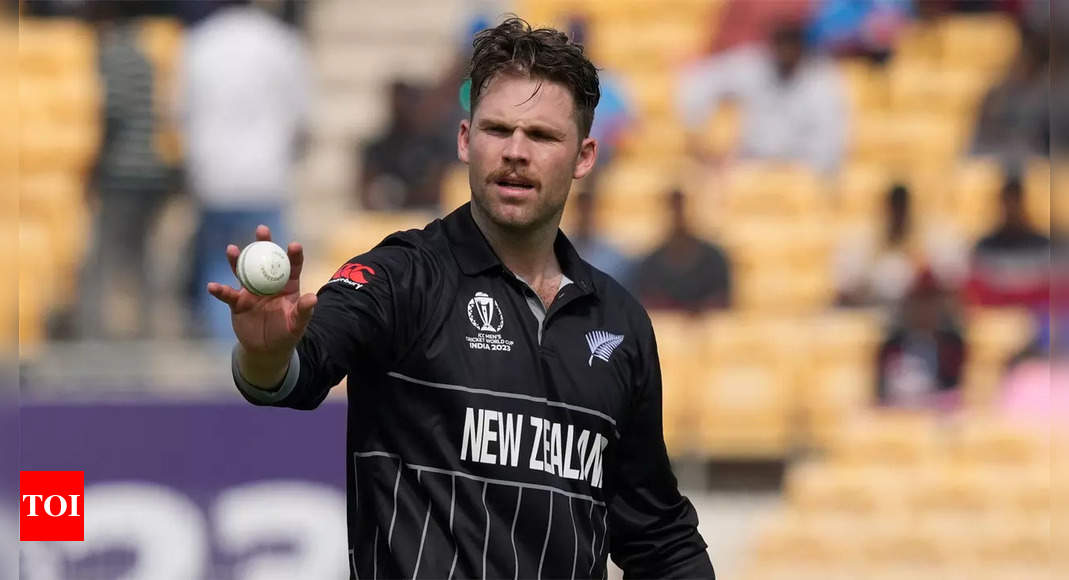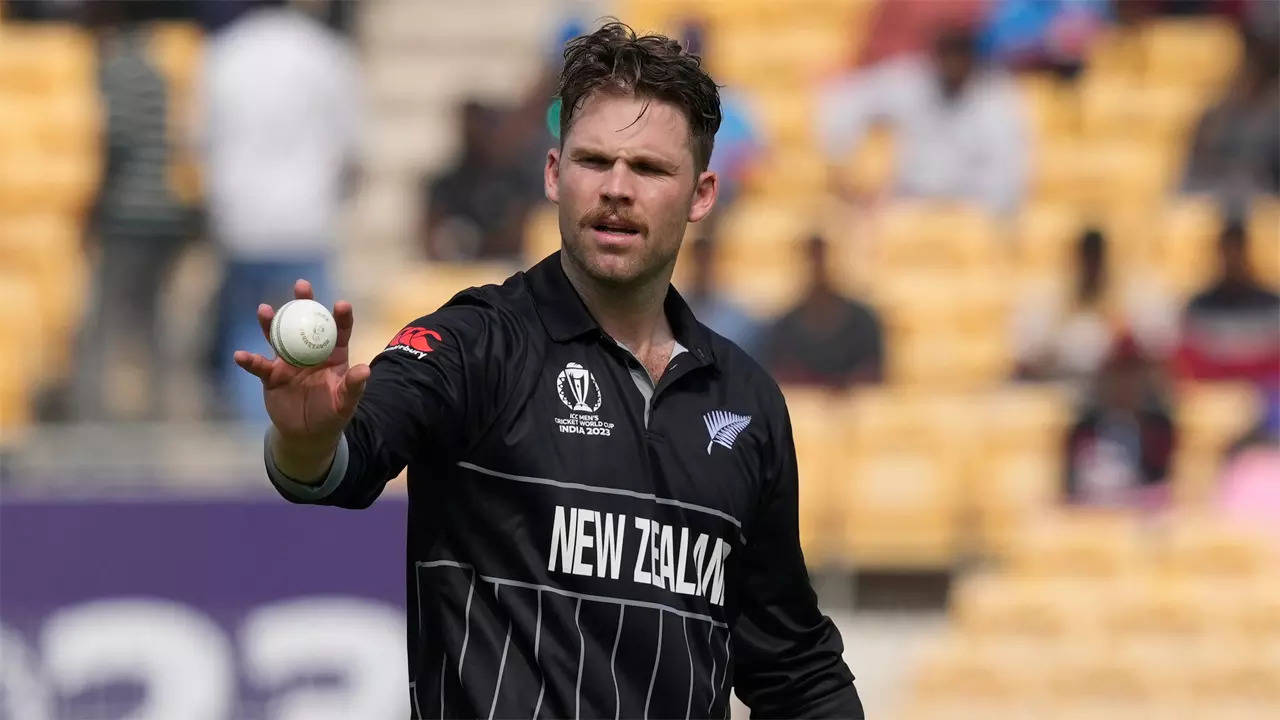 NEW DELHI: Lockie Ferguson is confident that the New Zealand bowling attack remains a formidable unit, despite the absence of fast bowler Matt Henry and asserts that they have all bases covered for the World Cup semifinal against India on Wednesday.
Qualifying as the last team for the semifinals, New Zealand experienced a dip in form, losing four consecutive games after an initial winning streak.They secured their spot in the semis by winning their last league game against Sri Lanka.
Ferguson expressed that the team is not overly concerned about Henry's unavailability due to a torn right hamstring.
"We look good here. Matt Henry is obviously a big hole in our side and we're still a handsome bunch without Matt Henry," Ferguson told the media ahead of New Zealand's training session at the Wankhede Stadium.
"I will take that on the chin, but now, from a cricket point of view, Tim Southee brings a lot of experience. Obviously, being captain of the Test team, captain in the T20s and one-dayers too, that experience counts for a lot."
Ferguson highlighted that Southee brings valuable experience of playing in India, which he believes will be advantageous for New Zealand in the upcoming match.
"He has also played a lot in India, which is great too, obviously pretty disheartened with how Matt Henry exited the World Cup, which was such a shame.
"We know injuries always come at the worst time, but no doubt he will be supporting from back home and Tim Southee is raring to go," Ferguson added.
Ferguson said even though the template at the Wankhede has been about team batting first after winning toss, New Zealand will have ready plans for all situations.
"The stats are probably favouring batting first, but at the same time it is (a) not up to me, and (b) we have to play the game on the day. Whatever it might be, bat or ball ball first, we have got plans for that. And it is important to stick to them.
"Obviously, (it would be) nice to bowl under lights and always from a bowling point of view. (It is) nice to see when the ball does move around a bit and brings us into the game. We will just have to play it as we see it come game day," Ferguson added.
The right-arm pacer heaped praise on the young Rachin Ravindra, who has been the find of the tournament with his sensational batting show across the league stage.
"Yeah, good player, right? Very good player. I have sort of seen Rachin progress from domestic stages and played some New Zealand A-games with him. I think probably on and off the field, he has got an exceptional attitude the way he goes about life, but especially with his cricket," Ferguson said.
Ferguson acknowledged that playing in India on high-scoring wickets have been challenging for the bowlers.
"From our point of view, it is trying to understand what the pitch will be like and try to read what a good score on it is because of course those big overs can cost you at the back end of the innings.
"So from a bowling point of view we're trying to shut down those big overs, try to understand what we think is a good total on the score," he said.
"It is an experience thing (and) it is an assessment thing. The pitch will be different again, that is the joy of cricket, we play on a different pitch each time, so it is hard to read two days out."
Having lost their league stage game against India earlier in the tournament in Dharamsala, Ferguson said it will be crucial for New Zealand to be as 'tight' as possible.
"It was a hard-fought game. I thought that (it) has been extremely well to get a great total on that. And of course, with one-day cricket and playing against India, there is a lot of ebbs and flows.
"It is not going to be any different come this game. We have just got to tighten up as much as we can," Ferguson added.
(With PTI Inputs)