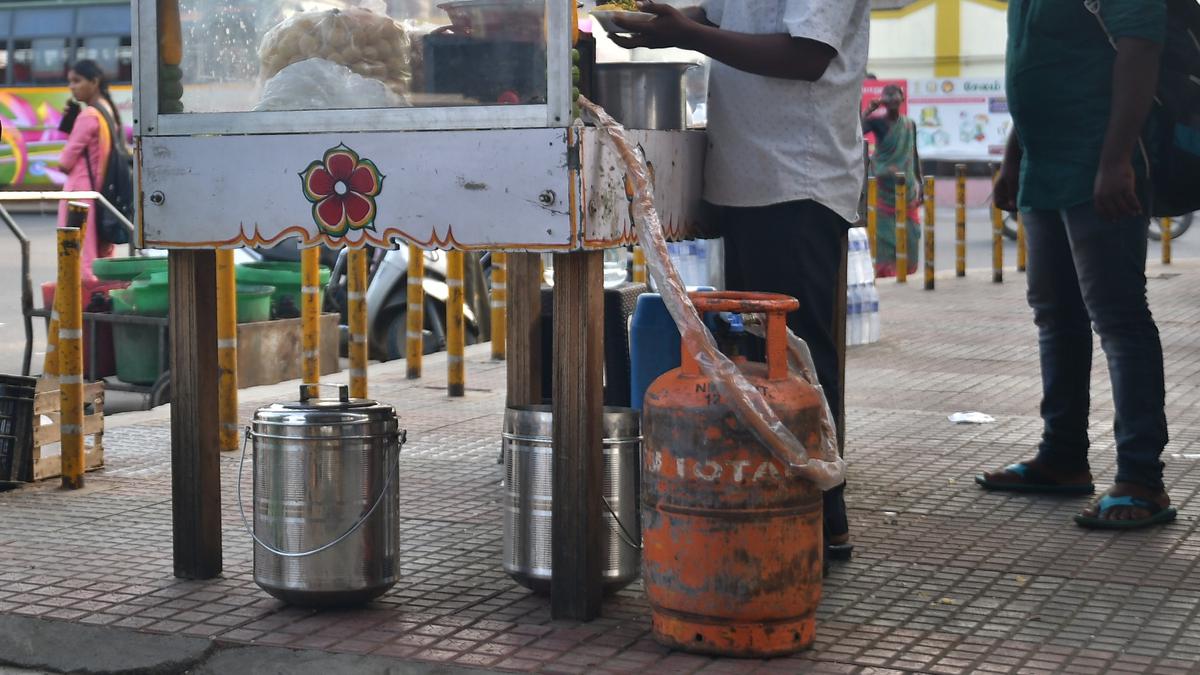 In a move that is set to impact businesses and consumers, oil marketing companies (OMCs) have announced an increase in the prices of commercial LPG gas cylinders. Effective from November 1, the retail price of the 19 kg commercial LPG gas cylinder in Delhi will see a hike of ₹101, bringing the new rate to ₹1,833 per cylinder, according to official sources.
This price revision follows a previous increase that occurred on October 1, when public sector OMCs raised the price of 19 kg commercial LPG gas cylinders by ₹209. As a result of this adjustment, the updated price in Delhi stands at ₹1,731.50, compared to the previous month's rate of ₹1,522.50.
Similar increases were observed in other major cities, with Kolkata witnessing a hike to ₹1,839.50, Mumbai to ₹ 1,684.00, and Chennai to ₹1,898.00 for a 19 kg commercial LPG cylinder. The rise in prices has left business owners, particularly shopkeepers and restaurateurs deeply concerned. Shopkeepers are now urging the government to take measures to control inflation and ease the financial burden on small businesses.
Monthly revisions for both commercial and domestic LPG (liquefied petroleum gas) cylinders occur on the first day of each month, in line with government regulations and market dynamics. In August, OMCs had taken the opposite approach, slashing the prices of commercial LPG cylinders by ₹99.75, offering some relief to businesses and consumers. The increase in commercial LPG gas cylinder prices comes as a challenge for businesses already grappling with inflation, and it emphasizes the need for policy actions to stabilize prices and support small enterprises during these trying times.
ATF price cut 5.8%
Jet fuel or ATF price was cut by almost 6% after four rounds of monthly increases since July.
Aviation turbine fuel (ATF) price was cut by ₹6,854.25, or 5.79%, in the national capital to ₹1,11,344.92 per kl from ₹1,18,199.17, according to a price notification of state-owned fuel retailers.
The price cut comes on the back of four rounds of increases, the last on October 1, when rates were hiked by ₹5,779.84 per kl or 5.1%. Prior to that ATF prices had gone up by the steepest-ever 14.1% (₹13,911.07 per kl) on September 1, and 8.5% or ₹7,728.38 per kl on August 1.
On July 1, the ATF price had gone up by 1.65% or ₹1,476.79 per kl. In four increases, ATF prices have gone up by a record ₹29,391.08 per kl.
Wednesday's cut in prices of jet fuel, which makes up for 40% of an airline's operating cost, will ease the burden on already financially strained airlines.