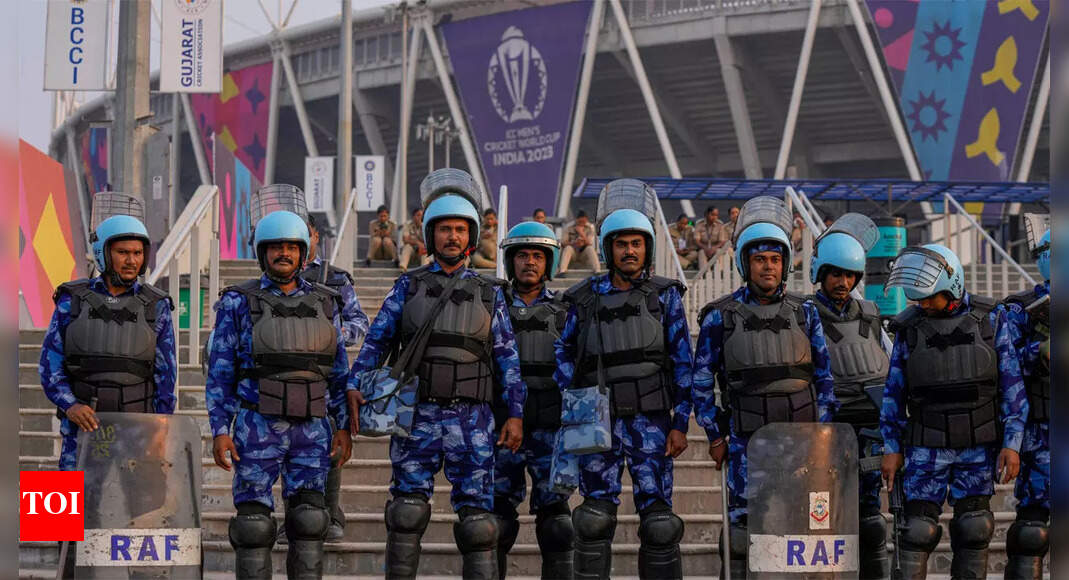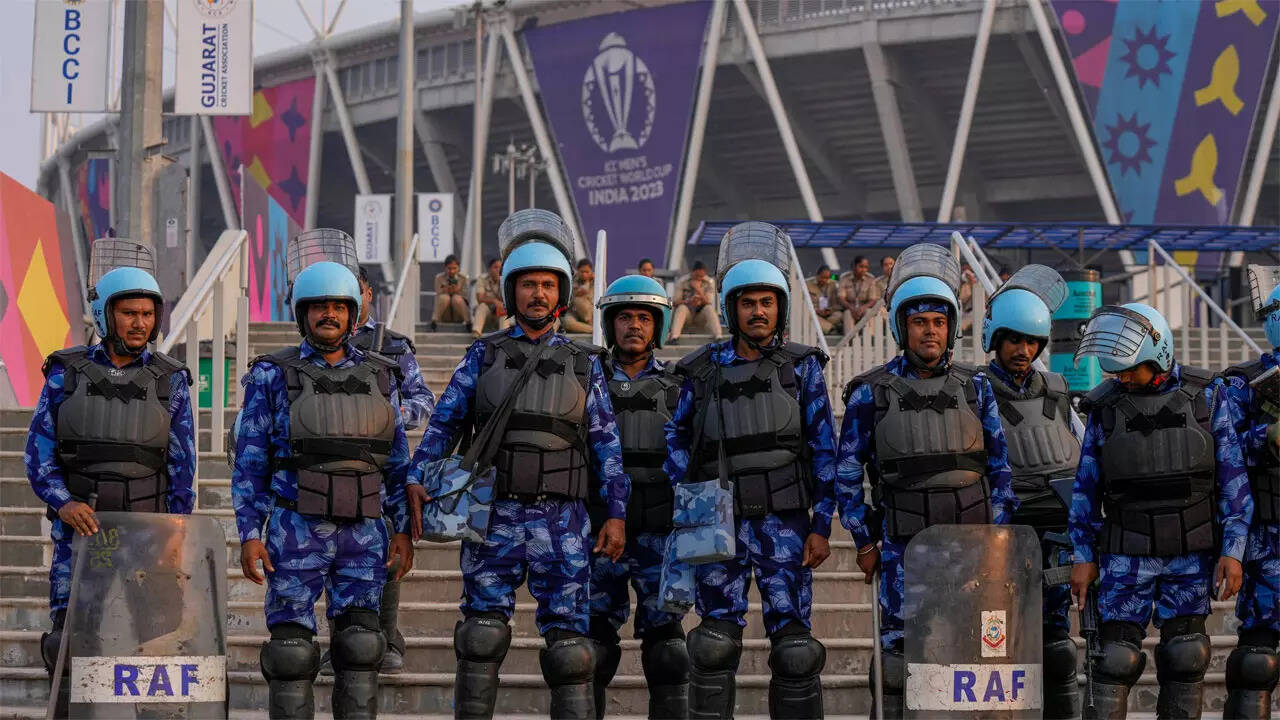 AHMEDABAD: More than 6,000 security personnel will be deployed in Ahmedabad city and the Narendra Modi stadium during the World Cup final between mighty India and five-time champions Australia on November 19, a senior police official said on Saturday.
Prime Minister Narendra Modi and Australian Deputy PM Richard Marles will be among the key personalities who are expected to attend the ICC Cricket World Cup grand finale in the Motera area of the city, said Ahmedabad Commissioner of Police GS Malik.
Addressing a press conference here, Malik said elaborate security arrangements, with personnel from Gujarat police, Rapid Action Force (RAF), home guards and others, have been made keeping in mind the movement of over one lakh spectators and the presence of several dignitaries at the stadium.
"Over 6,000 police personnel will be deployed to ensure that the mega event passes off without any trouble. Of these 6,000 personnel, nearly 3,000 will be stationed inside the stadium, while others will be deployed to guard other key locations, such as hotels where players and other dignitaries are staying," said Malik.
While one company of RAF will be deployed inside the stadium, another will be on duty outside the stadium, said Malik, adding that city police have created a temporary command and control centre inside the venue equipped with a wireless network that works even when mobile communication fails.
Malik said four senior IPS officials of IG and DIG rank along with 23 deputy commissioner of police (DCP) rank officials will supervise and guide the personnel on the match day. They will be assisted by 39 assistant commissioners of police and 92 police inspectors, said Malik.
To respond to any chemical, biological, radiological and nuclear (CBRN) emergencies during the match, teams from the National Disaster Response Force (NDRF) will also be deployed in the city, said the Ahmedabad police chief.
He added that 10 teams of Bomb Detection and Disposal Squad along with two teams of Chetak Commandos, an elite unit, will be stationed near the stadium.
Asked if the police have received any inputs regarding a possible threat, Malik said the media should not highlight such threats issued by unknown persons sitting outside India.
"We are well prepared for any threat. Some people sitting in Canada or any other country just send a threat email or share audio or video of a threat and the media hypes it. I believe that there is no need to give recognition to such things," said Malik.
Other dignitaries who are expected to attend the final match at the stadium include Union Home Minister Amit Shah, US Ambassador to India Eric Garcetti, Minister for Home Affairs and Law of Singapore K. Shanmugam, Tamil Nadu minister Udhayanidhi Stalin, Assam Chief Minister Himanta Biswa Sarma, Meghalaya CM Conrad Sangma.
The Indian Air Force's renowned Surya Kiran aerobatics team is scheduled to put up an air show ahead of the game on Sunday.
The match at the 1.32-lakh capacity stadium is scheduled to start at 2 pm.
The Indian side has remained unbeaten in the tournament, winning all 10 matches it has played so far.