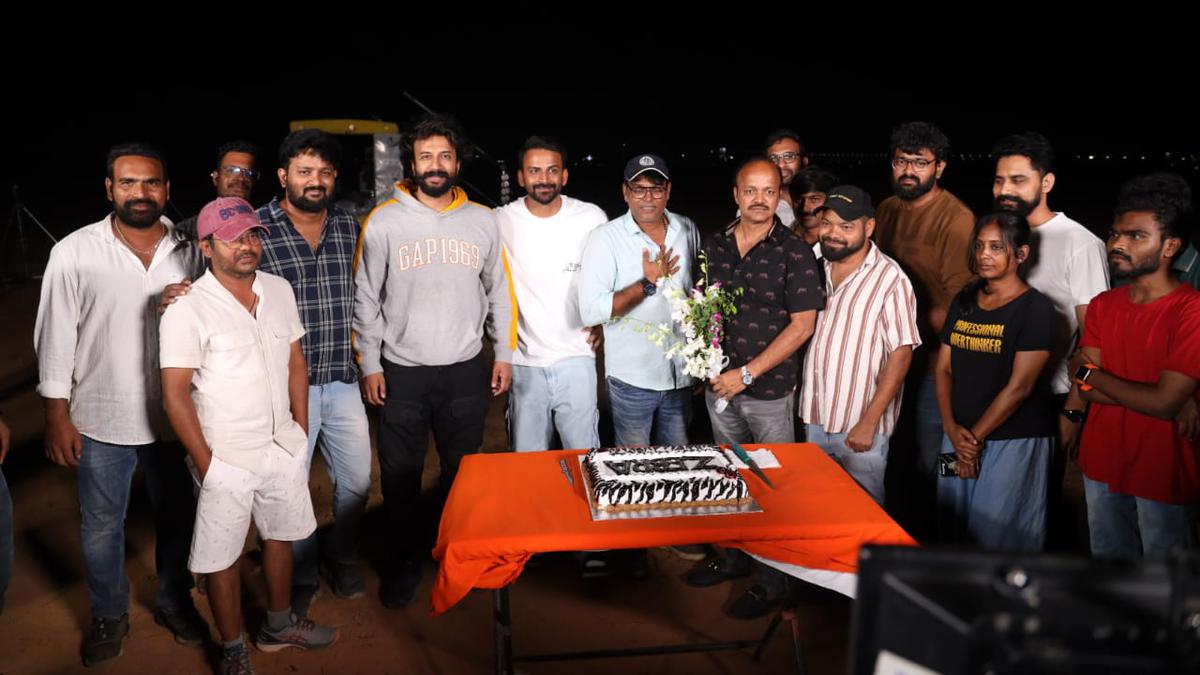 The Pan India film, ZEBRA starring the talented actors Satya Dev and Daali Dhananjaya, marked a significant milestone as its filming concluded on November 18th, 2023. The production team, spearheaded by Padmaja Films Ind Pvt Ltd and Old Town Pictures, commemorated the occasion with a vibrant wrap-up celebration, capturing memorable moments shared by the actors, producers, director, and the entire crew.
The wrap-up party saw Satya Dev, Daali Dhananjaya, along with the producers S N Reddy and Bala Sundaram, indulged in cake-cutting festivities. Director Eashvar Karthic was also present. Pictures from the lively event surfaced on social media platforms.
The film, touted to be a political crime thriller with an emotional core, boasts an ensemble cast featuring Priya Bhavani Shankar, Jeniffer Piccinato, Sunil, Sathyaraj, Garuda Ram, and Rama Raju in pivotal roles. In the wake of the shoot's completion, the production has swiftly transitioned to the next phase of post-production activities, with dubbing and other essential tasks well underway.
Written by Eashvar, Ravi Basrur of KGF fame will be composing music for the film.