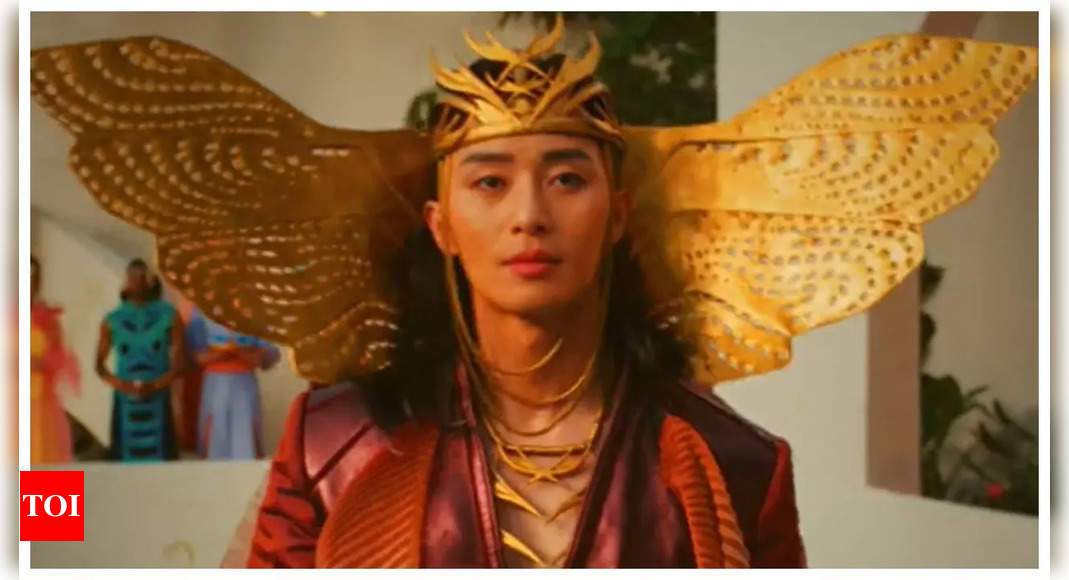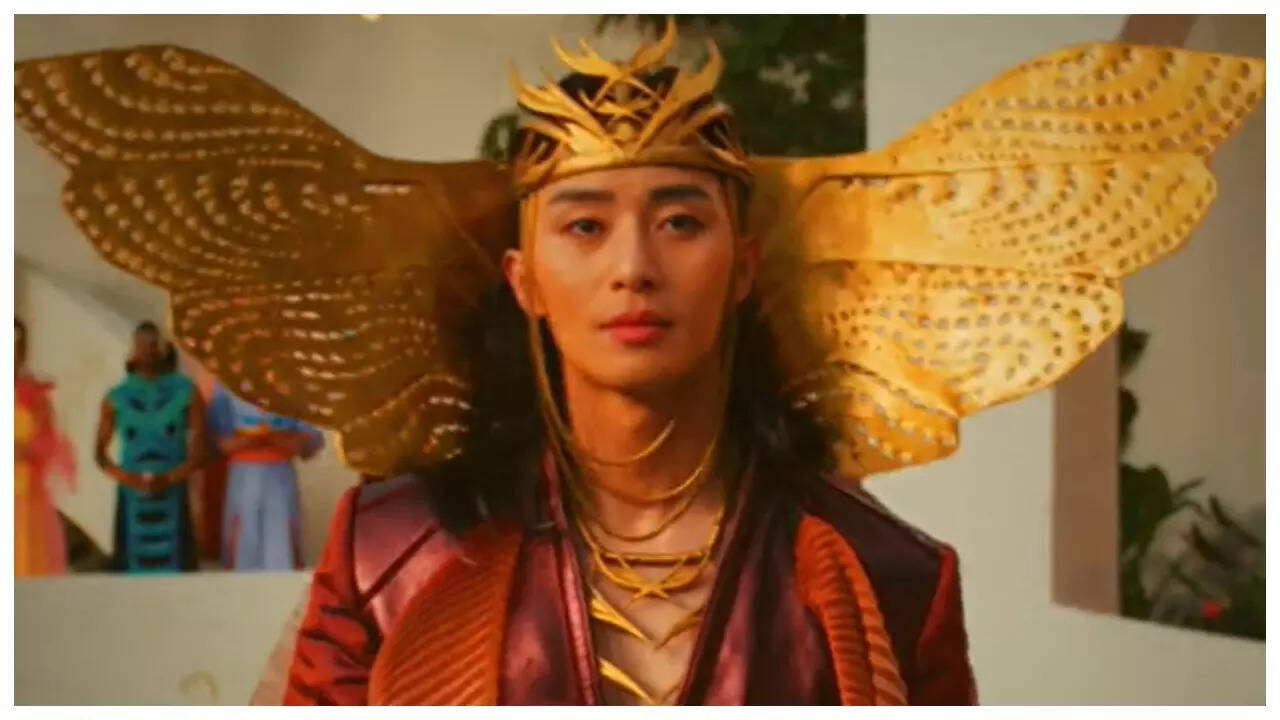 South Korean actor Park Seo Joon has stirred up online chatter over his unique appearance as Prince Yan in the upcoming Marvel superhero film 'The Marvels'.
Park Seo Joon, who will make his MCU debut as the fierce warrior prince, expressed his excitement about joining the Marvel film, describing the entire experience as "amazing."
"To be appearing in a Marvel movie, it's so interesting to me.Everything has been amazing," He stated in a newly released clip.His co-star and on-screen love interest,
Brie Larson
, who plays Carol Danvers, also known as Captain Marvel, in the movie, shared her enthusiasm on working with the hunk saying, "Park Seo Joon may be the most famous person I've ever worked with in my life."
However, following the release of a promotional video, fans seemed unimpressed with the actor's unconventional winged headgear saying, 'Is this supposed to represent a fierce warrior? He looks like he's about to hit the runway during fashion week."
Another added, "What did they do to my handsome boy?"
Another commented, "I think just the overall quality of the costume is bad."
According to reports on Korean portals, as many as 400 social media useres began discussing the actor's look shortly after the teaser drop.
The actor is now only the third Korean actor to feature in a Marvel production, following the footsteps of actors Claudia Kim (Soo Hyun) and Ma Dong Seok. In 'The Marvels,' Park Seo Joon assumes the role of Prince Yan, hailing from the alien realm of Aladna.
'The Marvels' also stars Iman Vellani as 'Ms. Marvel' alongside Teyonah Parris as Monica Rambeau and Zawe Ashton as the antagonist Dar-Benn.
The film releases on Friday, November 10.