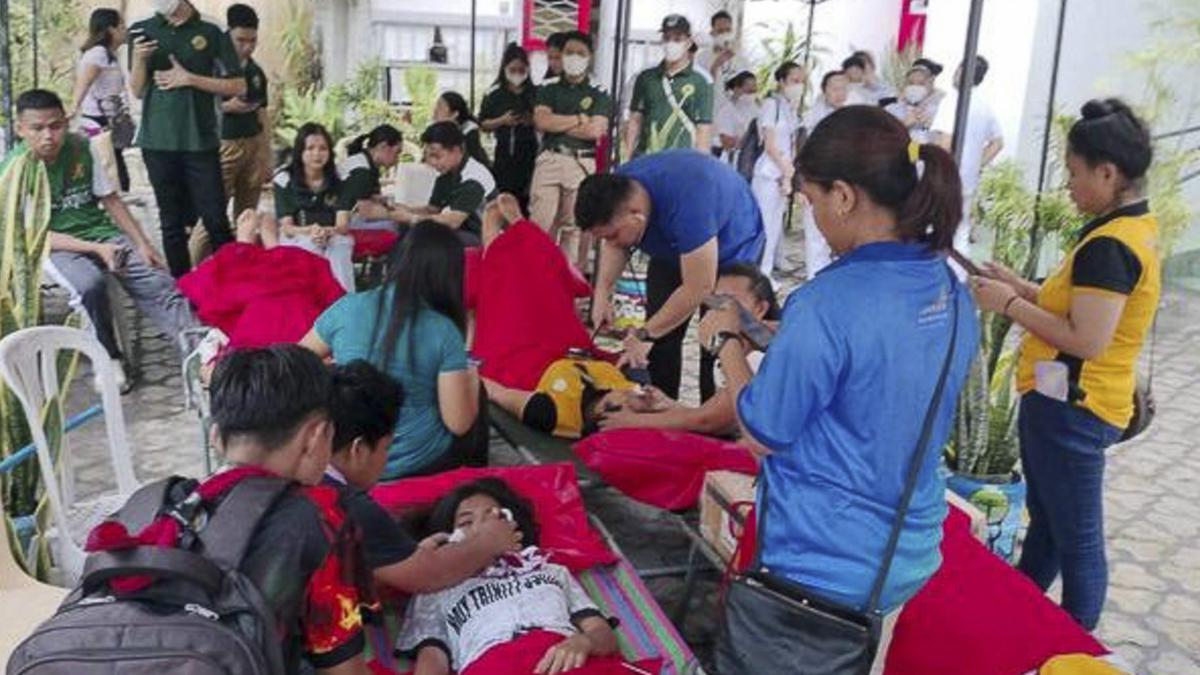 The death toll from a strong earthquake off the southern Philippines rose to five on Saturday as authorities reported more casualties across two provinces.
The 6.7-magnitude quake that struck the Mindanao region mid-afternoon on Friday caused part of a shopping mall ceiling to collapse, triggered power cuts and sent people fleeing into the streets.
Falling debris from the mall in General Santos City crushed a woman to death, while 19 other people were treated for shock, city police captain Ari Noel Cardos told AFP.
Police earlier reported the death of a couple pinned under a collapsing concrete wall in General Santos, where about 30 students were also treated for breathing difficulties.
Another person was killed by a falling steel structure in the municipality of Glan, in Sarangani province, police officer Paul Mesalido told AFP.
Glan police were dispatched on Saturday to check on a reported landslide in a nearby village, Mesalido added.
In neighbouring Davao Occidental province, an elderly man was struck dead by a large rock that rolled down a hill near his house, said police officer Patrick Laurente.
The state seismology service said the quake was likely generated by the movement of the earth's crust along the Cotabato trench, a long, narrow depression on the seafloor that forms the boundary of one tectonic plate pushing against another.
Quakes are a frequent occurrence in the Philippines, which sits along the Pacific "Ring of Fire", an arc of intense seismic as well as volcanic activity that stretches from Japan through Southeast Asia and across the Pacific basin.
Most are too weak to be felt by humans, but strong and destructive ones can come at random, with no technology available to predict when and where they will happen.