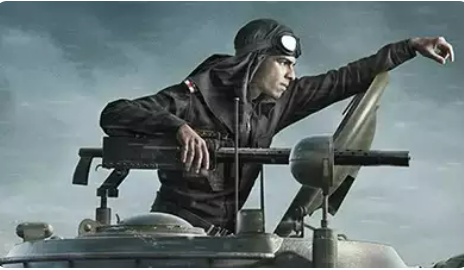 Directed by Raja Krishna Menon, Pippa is based on the book The Burning Chaffees, written by Brigadier Balram Singh Mehta, essayed by Ishaan in the film.
In a recent interview, director Raja Krishna Menon revealed that they managed to procure a real PT-76, popularly known as 'Pippa' for the movie. Speaking to indianexpress.com, the director elaborated and said though not in a functional state, the team was able to get the tank "up and running" in about eight months, with the help of the Indian Army.
Raja further revealed that they did shoot a lot of the film on that tank. They just had to schedule it in a certain way, but it was largely that tank, added Raja.
Last week, on Ishaan Khatter's birthday, the makers launched a gripping trailer of the movie, a thrilling retelling of the battle of Garibpur fought between India and Pakistan. They also announced the release date of the film.
The film is a thrilling narrative of a landmark moment in history – the Battle of Garibpur, during the Indo-Pakistan war of 1971; that was pivotal in Bangladesh's struggle for independence.
Ishaan Khatter winks at the camera saying 'Patakhe hum la rahe hain' after paps wish him Happy Diwali
This wartime saga narrates a story of patriotism and heroism, and traces the coming of age of Captain Balram Mehta (essayed by Ishaan) of the 45 Cavalry Tank Squadron. Together, Balram Mehta and the Indian Armed Forces exemplify valour and courage, in a war for the liberation of another country, and redefine what it means to be a hero.
The trailer takes us back in time, when India fought the Battle of Garibpur, on the eastern front. Captain Balram Singh Mehta assumed command over the squadron after their leader fell during the mission. Along with his siblings, he was on the frontlines of the war and was instrumental in India's quest for victory. With the battle war cry "We fight like soldiers, kill like soldiers, and die like soldiers" acting as a clarion call, Indian forces gave it their all, leading to the liberation of Bangladesh.
Director Raja Krishna Menon shared, "When I read Brigadier Balram Singh Mehta's book 'The Burning Chaffees', I was absolutely certain that this inspiring and lesser-known story of triumph, needed to be shared with the world. I believe we have been able to create an apt tribute to our armed forces, by bringing to life this story that is hidden in the annals of our rich history. I would like to thank Ronnie Screwvala and Siddharth Roy Kapur for believing in my vision and I am eternally grateful to Ishaan, Mrunal, Priyanshu, Soni Ji, the entire crew and every member of the cast who have given it their all. With Prime Video, I am confident that Pippa will be well received by audiences within India as well around the world."
The war drama will stream on OTT from November 10.