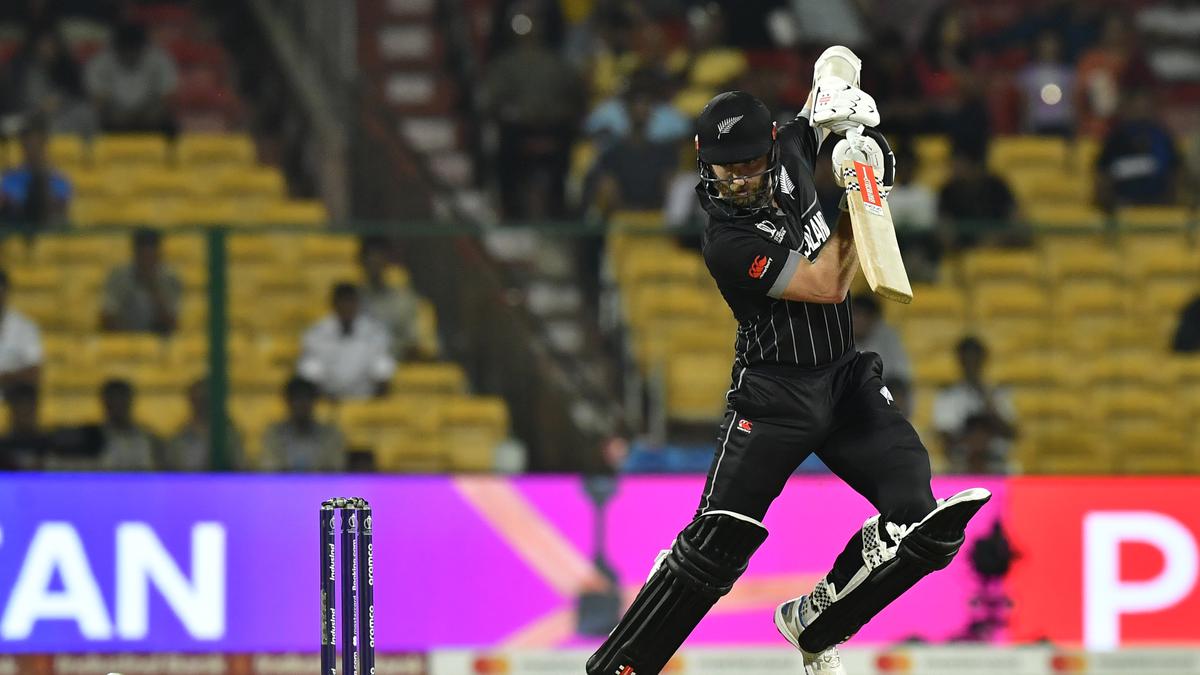 New Zealand skipper Kane Williamson said on November 9 it would be "challenging" for his side to play hosts India if his team is "fortunate enough" to book a place in the semifinal of the World Cup.
The Kiwis secured a five-wicket victory against Sri Lanka in their last league stage encounter in Bengaluru, as barring massive wins for Pakistan and Afghanistan against England and South Africa respectively, nothing can stop Williamson's side from locking the last semifinal berth in the World Cup.
Chasing 172 for victory, New Zealand knocked off the target in 23.2 overs to give their net run rate a massive boost, leaving both Pakistan and Afghanistan with a mountain to climb to secure the last available semis slot.
Asked whether the Kiwis were looking forward to a last-four clash with India, Williamson said, "Playing semis is special but playing the home team will be challenging. Looking forward to it if we are fortunate enough to have it." Afghanistan will need to win by more than 400 runs against South Africa in Ahmedabad on Friday to surpass New Zealand on NRR, while Pakistan have to defeat England by a minimum of 287 runs in Kolkata on Saturday.
Assuming England are restricted to 150, Pakistan will have to knock off the runs in just 3.4 overs.
"There's a few teams that could end up on similar points. (That is) not in our control. We will be having a couple of days off, not sure what's happening," was how Williamson summed up the situation, though he and his players would be extremely relaxed after a job well done.
Pacer Trent Boult, who won the 'Player of the Match' award for his 3/37, said it felt nice to contribute in a must-win game.
"Nice to get a bit of success at the top. A must-win game, the pleasure is about getting the result. It is a challenging part of the world opening the bowling. Nice to get a decent outing," Boult said.
"Always the biggest challenge of coming here is different conditions. Conditions have changed throughout." On facing India, if his side books a semis spot, the pacer said, "Everyone wants to a piece of the strong home nation. Looking forward to it." Batter Rachin Ravindra credited his success to Williamson's cool head. The Indian-origin cricketer, who is the leading the run charts said, "I have idolised a lot like Virat Kohli, Steven Smith, Joe Root. But Kane… his leadership, on and off the field, just keeps it calm. When you are young, you take the game on, lucky to have come off."