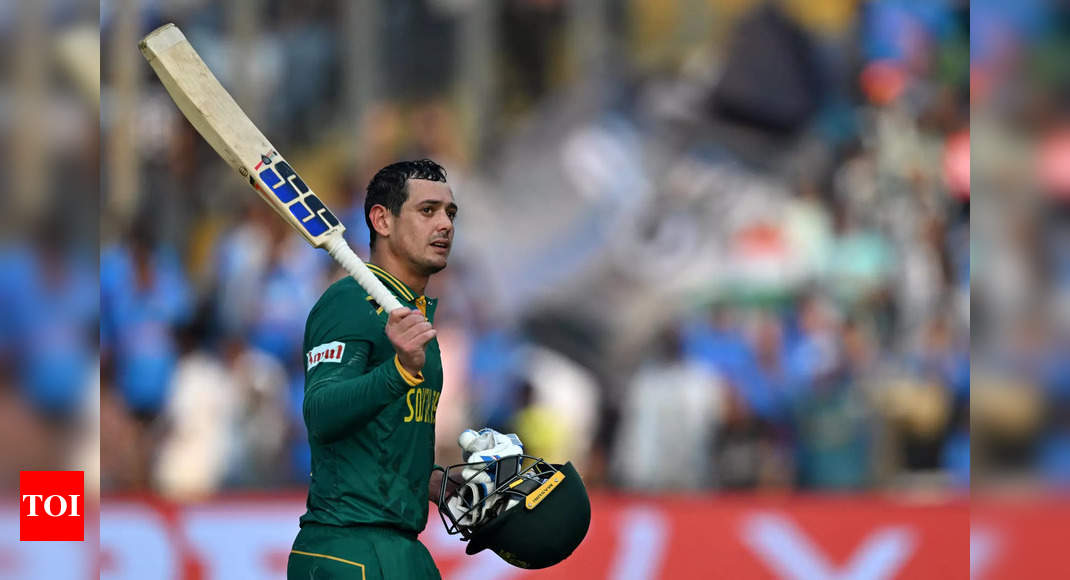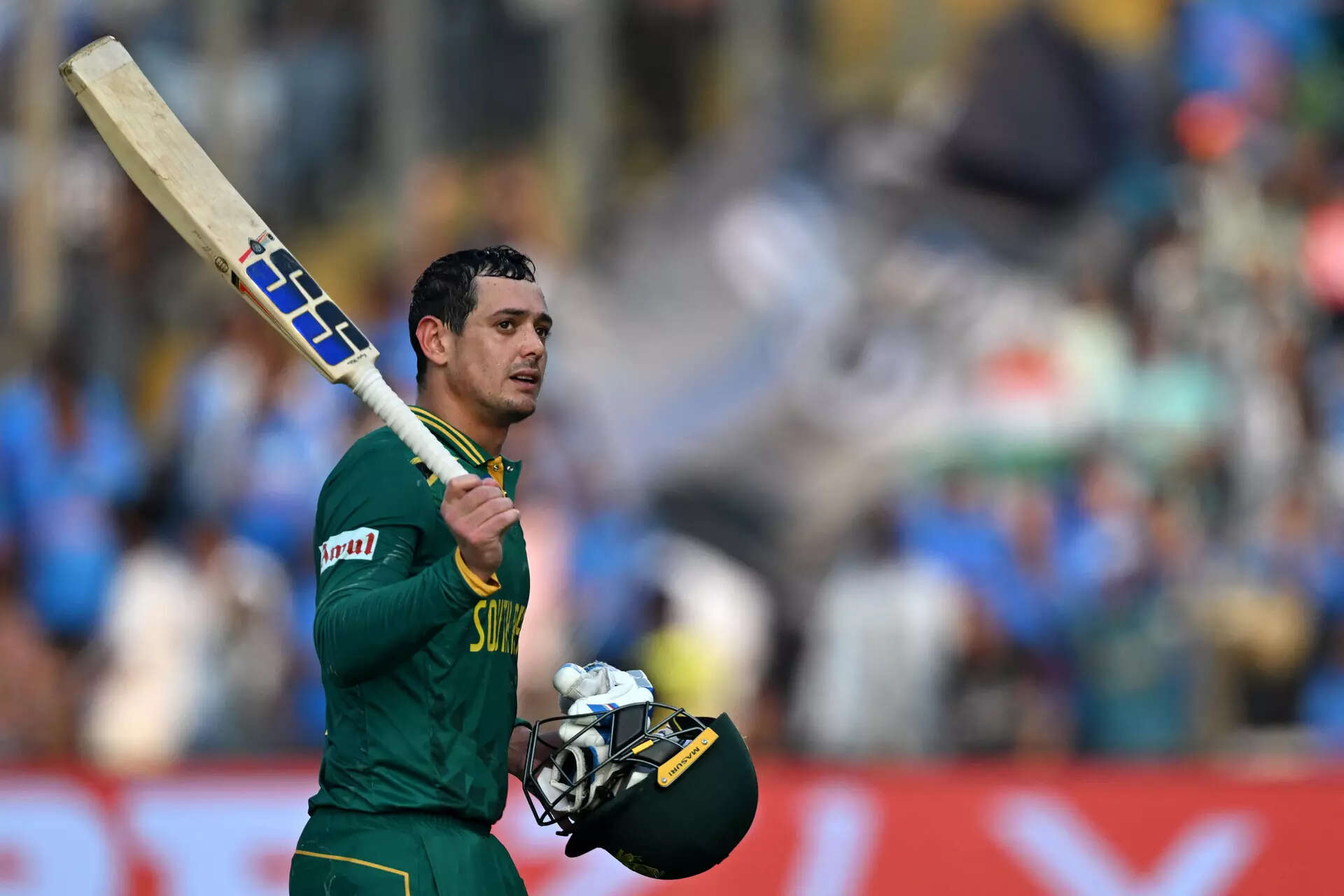 NEW DELHI:
Quinton de Kock
's outstanding performance in the ICC Cricket
World Cup
, marked by his fourth century, led table-topping South Africa to a resounding 190-run victory over New Zealand on Wednesday. Yet, his influence on the team goes far beyond his runs on the field.
This World Cup marks a significant chapter in De Kock's career, as he had announced his retirement from One-Day Internationals before the tournament's start.He is certainly making his final appearances in the 50-over format memorable.
De Kock's remarkable contribution of 545 runs, with an impressive average of 77.85 and a healthy strike rate of 112.60, is the most by any batter in the tournament so far.
Rassie van der Dussen, who also played a pivotal role in South Africa's victory with a century and a 200-run partnership alongside De Kock, praised the opener's dedication and leadership within the team.
"He has a determination about him that I haven't seen in a very long time," van der Dussen remarked. "He's ploughing back into the team in all aspects, in the bowling meetings, in the batting meetings, being one of our senior guys. The guys really feed off him."
De Kock's impact extends to mentoring his teammates and providing a calming influence during high-pressure situations. Van der Dussen shared, "He's one of my favourites to bat with. He really guided me through my innings. At times I was under pressure, and I was asking him about a few options and just to sort of soundboard with him out in the middle. He's such a cool and calm guy out there, and thinks so clearly."
South Africa has won six of their seven pool matches in the World Cup, with only a surprise loss to the Netherlands marring their record. Van der Dussen highlighted the collective effort of the team, emphasising the contributions from all members, including those on the bench.
"Everyone's contributing, even the guys on the bench. We had Shamo (leg-spinner Tabraiz Shamsi) sitting out after being man of the match the other day, but the energy (the substitutes) are putting into the team has just been unbelievable."
South Africa's next challenge is a high-stakes clash against unbeaten hosts India on Sunday, which could determine the top spot in the pool stage. While acknowledging the formidable nature of the Indian team, Van der Dussen expressed the team's quiet confidence going into the game.
"They've been playing really well and have a lot of experience in their team. They've got all bases covered, brilliant bowling attack and obviously the batting as well. But we'll go into that game knowing that if we do the things that we want to do, we'll be in a really strong position."
(With inputs from Reuters)