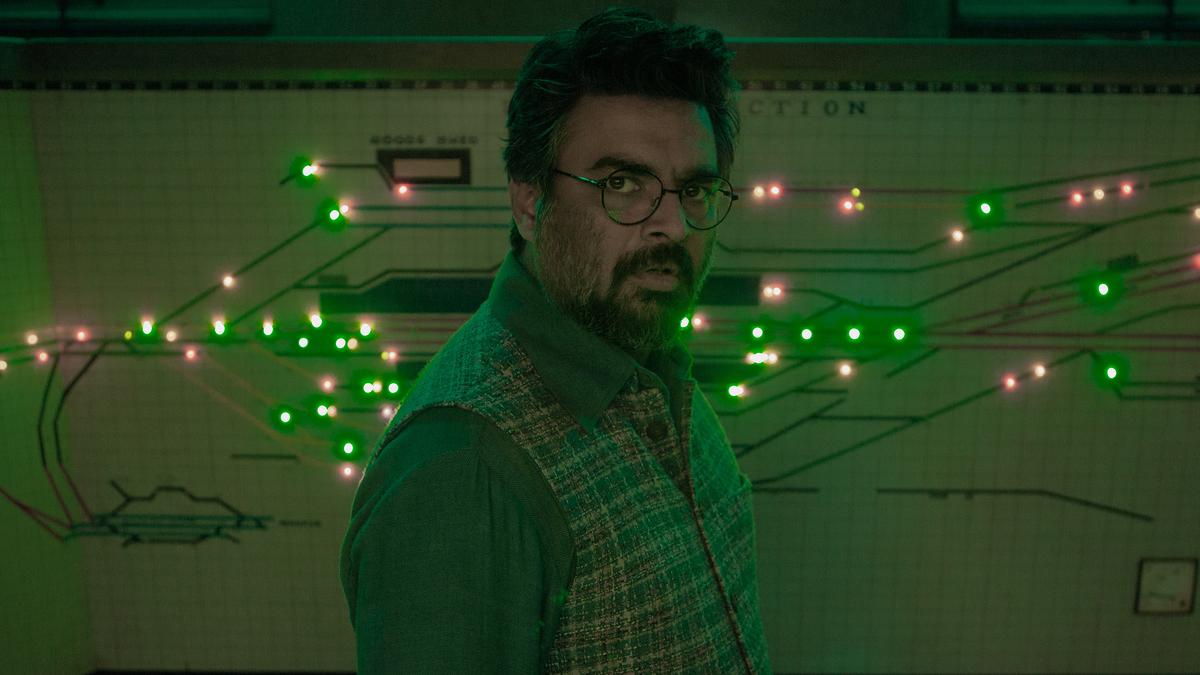 R Madhavan was a teenager growing up in Jamshedpur when the 1984 Bhopal gas tragedy unfolded. On the night of December 2-3 —over a month since Indira Gandhi's assassination and the ensuing anti-Sikh riots across the country — highly toxic methyl isocyanate (MIC) gas escaped from the Union Carbide India Limited (UCIL) plant in Bhopal, Madhya Pradesh. The leakage killed thousands of people from exposure while injuring and disabling countless others. It is considered the world's largest industrial disaster, with an eventual death toll of over 15,000.
The inhuman negligence and devastation in Bhopal, and the few good men who rose to the occasion, are the subject of Yash Raj Films' maiden web-series The Railway Men. The four-part series shines a light on a lesser-known aspect of the Bhopal crisis; how, with the entire city in disarray, employees of the Indian Railways fought against odds and saved hundreds of stranded civilians. In the show, Madhavan essays the role of Rati Pandey, the General Manager of the Central Railways who bravely steers the rescue operations (he's joined in the cast by Kay Menon, Babil Khan, Divyenndu and others) We spoke to the National Award-winning star about working in the series and his feelings about the Bhopal disaster.
Excerpts from an interview:
1984 was a rather grim year in our history. Do you remember the first time you heard the news about the crisis in Bhopal?
1983 was the cricket World Cup victory and then '84 was a disaster year for us in every sense of the word. I was living in Jamshedpur, then in Bihar. Like Bhopal, it is also an industrial town. The city is run by Tata Steel and the Telco factories are there. So we were used to getting up to the sound of sirens during the shift changes and seeing the process of slag dumps. When the Bhopal tragedy happened, we heard about it only a day later because the newspapers back then used to come from Calcutta. Slowly, the news started trickling in… 40 people died, 400 people died, 4,000 people died. Somehow, we never felt the impact of it because the information arrived in spurts. It's only with time I realised that this was the biggest man-made disaster in the world, even bigger than Chernobyl and 9/11.
Even today, it's important to react to it. Everyone responsible for a crisis of this magnitude — the small mistakes, the carelessness, the lack of any understanding of who we were sending out of the country (in the case of late Union Carbide chairman Warren Anderson) — needs to be highlighted so something like this doesn't happen again.
Director Shiv Rawail on researching the 1984 Bhopal disaster
I researched this show along with my writer Aayush Gupta. We scanned newspaper archives and collected stories and testimonies from people in Bhopal. During the research, we discovered that the real death toll of the Bhopal gas tragedy will probably never be known. There were two hospitals treating around 50,000 victims. They were unprepared and overwhelmed, and started declaring people dead without issuing death certificates. There's no physical account of those deaths. Not just that, they didn't have enough place to bury or cremate people. It's insane to imagine the plight of the families who had lost their loved ones and needed a sense of closure
Kay Kay Menon on revisiting the tragic setting of his sophomore film 'Bhopal Express' (1999)
I got sensitised to the full scale of the Bhopal Gas tragedy while shooting my second film, Bhopal Express. That's when I actually got to know the gory details. It was still such a hot topic in the 1990s that we weren't allowed to shoot in Bhopal. We shot the film in Hyderabad instead. All these years later, it is sad to see that people are still seeking justice in spite of our full knowledge of what happened. It was one of the most dastardly incidents that took place in our history. Justice, even if it takes time, should be delivered to the victims and the families.
What shook you most about the facts of the tragedy?
One thing that really hit me was the suddenness of it all. During the COVID-19 pandemic, we had some idea about how to deal with it; whether by wearing a mask or staying put indoors. But can you imagine the initial reaction of a city where a noxious gas leak has taken place? One moment you are having tea with your friend or neighbour; the next second he's dead from chemical exposure. It happened that quickly. There was no escape route, no roadmap to safety. That agony and helplessness of 20,000 victims is what I found most disturbing to fathom.
Tell us about creating your character, Rati Pandey, in the series?
When Rati is introduced in the story, he is not aware of the gravity of the situation. He has just come to inspect something in the Railways. And then, the impact of what is happening in Bhopal hits him. Whenever I read a script as an actor, I try to anchor my character in one scene that I can identify with completely, and then I try to spread the personality around that. Here, it was a scene where I talk to the rest of the railwaymen and try to motivate them to do my bidding. Instead of giving a fiery speech, my character is just voicing out his conscience. It was a beautifully written set of lines and I knew I had found my moment of truth in it.
You and Kay Kay Menon had worked together in a film called 'Mumbai Meri Jaan' (2008) — also themed around a disaster and featuring trains.
Unfortunately, we didn't have scenes together in that film and the same sadly holds true for The Railway Men. With Kay Kay, I have been a fan of almost everything he has done. There is a specific reason for this. I have never seen him wear more than a moustache to change his appearance in a film or show. Yet, the characters are all so different and convincing. You can never say it's the same guy despite the minimal physical changes. In Special Ops, for instance, you can believe he's been in the forces for most of his life and trained with the defense. He knows how they talk, how they behave. The inflections in his voice are always so perfect. It's something that baffles me about Kay Kay.
Divyenndu on his favourite R Madhavan performance
Apart from the great characters and films we know, I love Maddy sir in the Tanu Weds Manu series. It was a passive sort of a role. It's not easy to hold your ground when the other character is so active and in-your-face. The control and ability to not do anything outside of your comic radius is really commendable. The world of Tanu Weds Manu is full of smart alecks and outwardly funny characters; the way he inhabited that space with restraint and yet made an impact was really fun to watch.
Babil Khan on his connection to trains
Growing up and attending school in Mumbai, I would regularly commute on local trains. It's just so much faster. But my fondest association with the railways is probably traveling to Goa for my football camps. It would take a day and a half, and it was like entering a fantasy world with my friends and teammates, trading stories, and having fun over those long hours. There is a sense of unity and camaraderie amongst us Indians that best comes out in train journeys. I am reminded here of the poignant opening train scene of The Namesake featuring my dad (late actor Irrfan Khan).
The series pays tribute to the Indian Railways and the crucial role it plays in all our lives. What are some of your fondest memories of train travel?
I remember as a child, we used to travel from Jamshedpur to Chennai during the holiday seasons. I was always thrilled by those concession forms that we got signed from school for our tickets. And the journey always started with the preparations at home: cooking food, packing and scheduling meals, and so on. As a teenager, I remember going to the coach and looking at the reservation chart to see how many were male and female; to know how many teenage girls were traveling with us!
It was a time when we would be holed up in that coupe for days without mobile phones and never get bored. There was also a fun ritual of flinging coins into a holy river. At times, there would be floods in Odisha and the train would get diverted. A two-day trip would take six, seven days. People back then were totally fine with it, perhaps because they enjoyed the joy of the travel. Years later, in my film first Tamil film, Alaipayuthey (2000), with Shalini, our characters fall in love while commuting on suburban trains.